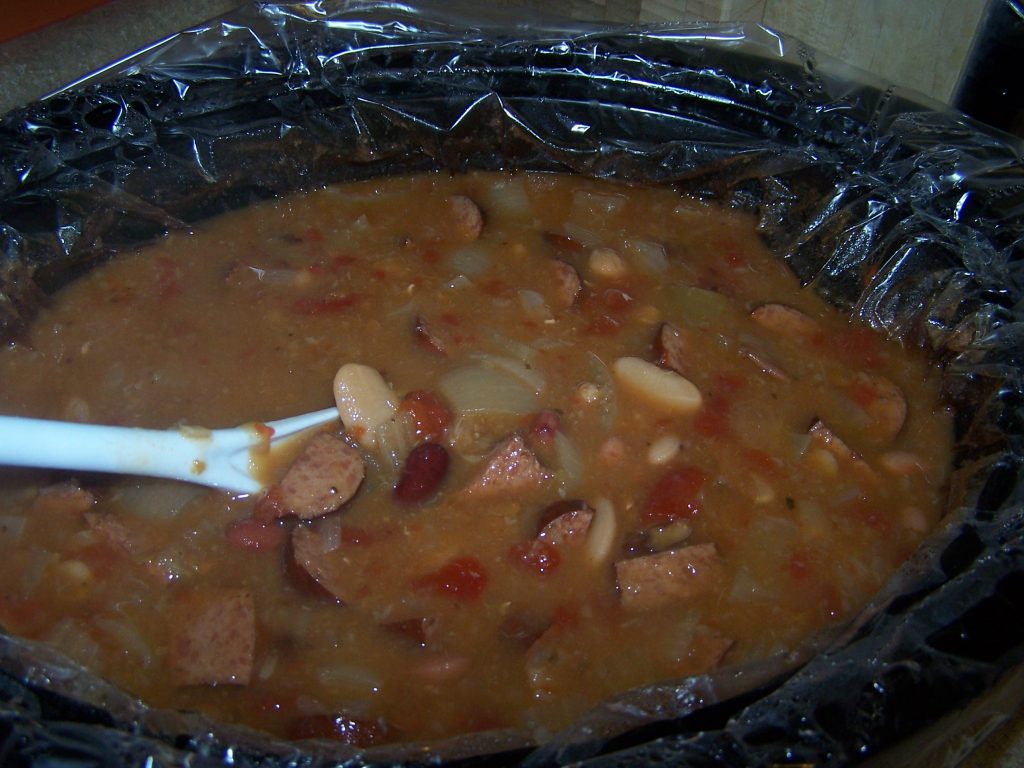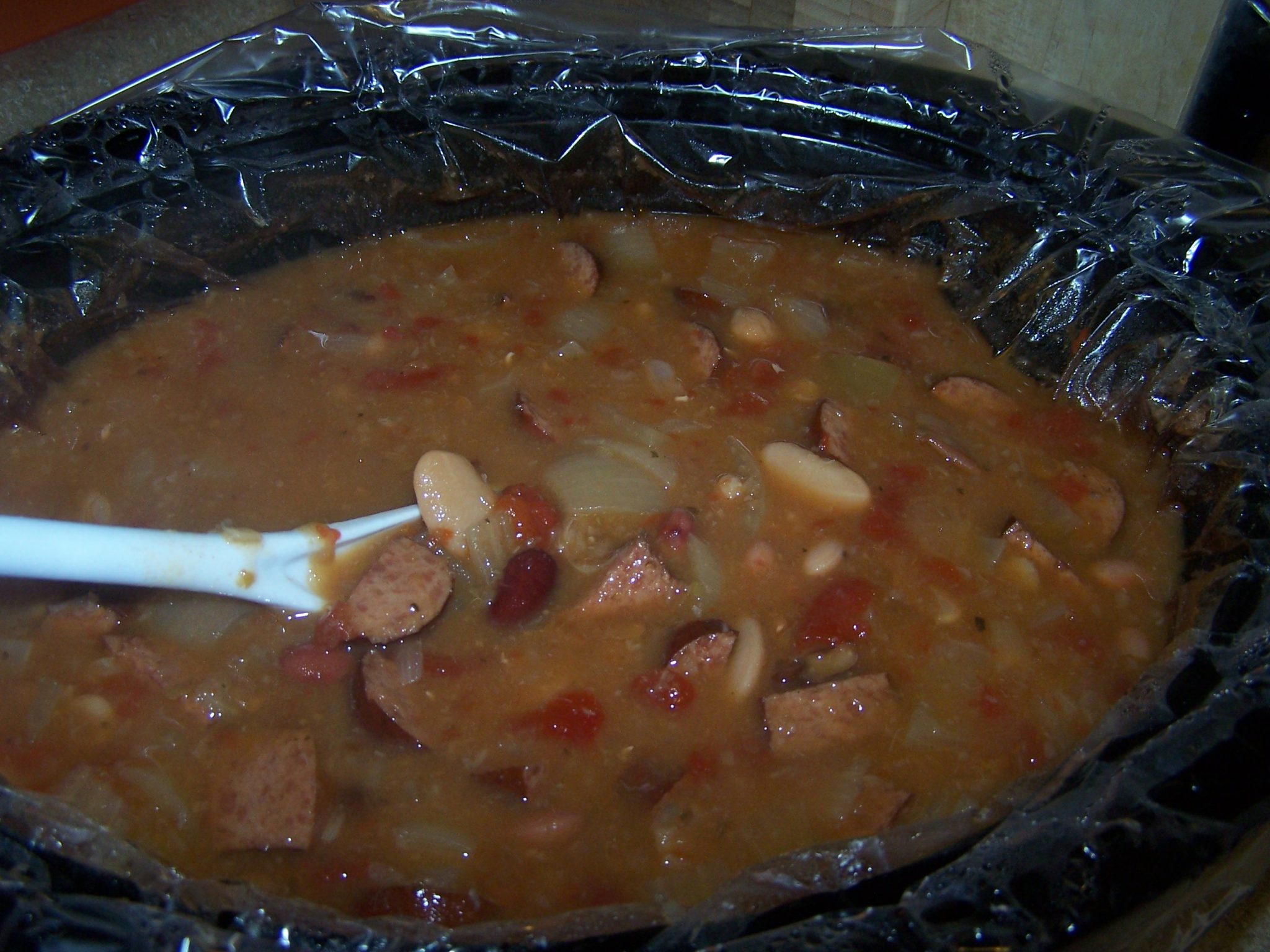 Slow cooking makes dinnertime so easy.  This meal is especially easy since all you have to do is dump it in the slow cooker and forget about it.  This recipe comes from A Year of Slow Cooking, which is a great place to find tons of recipes for the slow cooker.  I soaked my bag of beans overnight, but then realized in the morning that I didn't need to.
Ingredients:
1 Bag Soup Mix (throw away the flavor packet)
1 Onion, chopped
3 Cloves Garlic, grated
1 Packet Onion Soup Mix (or homemade version)
1 (15oz) Can Italian Style Tomatoes
14oz Sausage, chopped (I used chicken sausage)
2 Quarts Water
Salt, to taste when done cooking
Add all ingredients to the slow cooker and stir together.  Turn on low and cook all day.