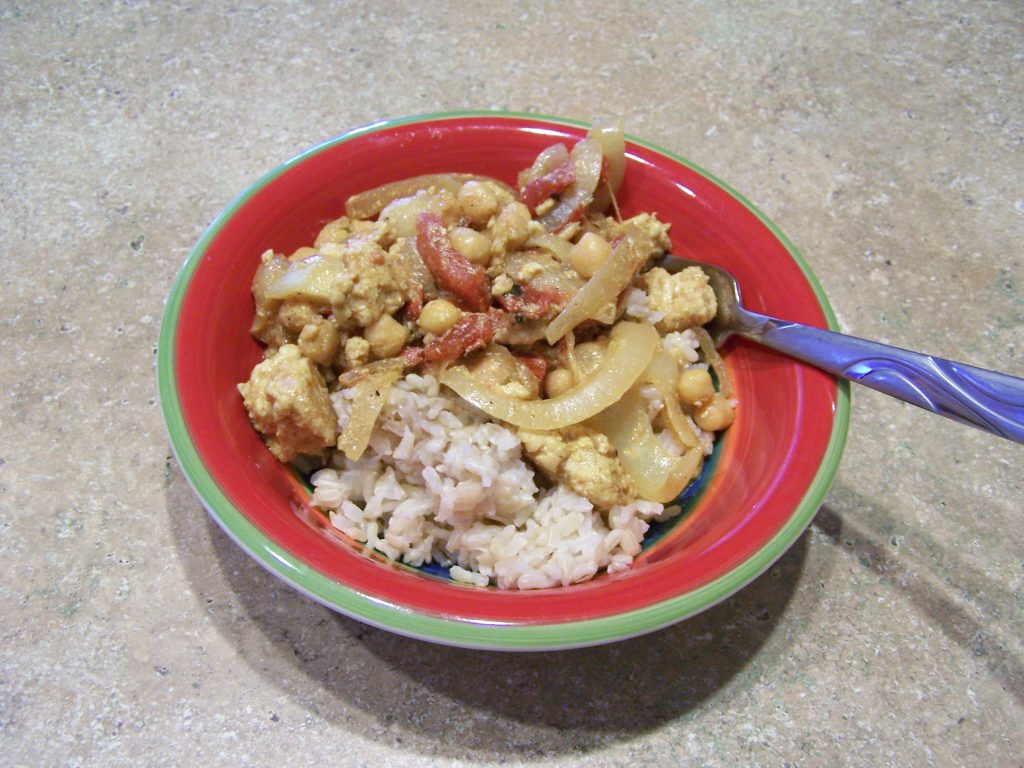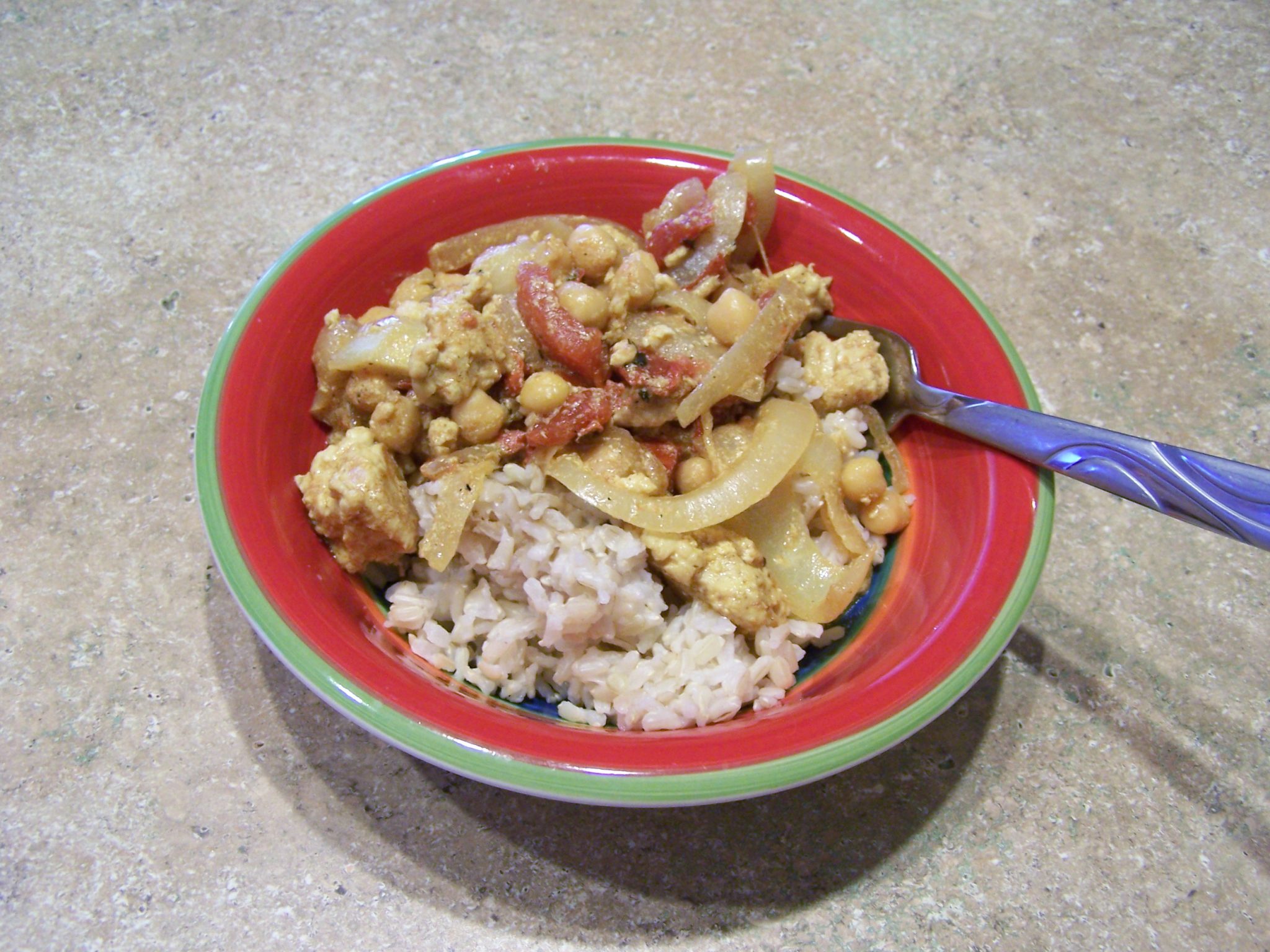 I've made this recipe a couples times now, and really love it.  It's super quick and cheap to make.  It's found in the 'meals for a steal' section of Rachael Ray's website.
Ingredients:
2 cups brown rice
1 tablespoons Extra Virgin Olive Oil
1 pound ground chicken
1 large onion, thinly sliced
2 tablespoons curry powder
1 14.5-ounce can diced tomatoes
1 14.5-ounce can chick peas, drained
1 cup plain yogurt
A handful cilantro, chopped
Salt and ground black pepper, to taste
Cook the rice either on the stove top or in a rice cooker.
While the rice is cooking, heat the olive oil over medium/high heat in a large skillet.  Add the chicken, cooking until browned.  Stir in the onion and cook until tender, about 5-7 minutes.
Stir in the curry powder.  Add the diced tomatoes, chickpeas and yogurt.  Stir to combine and cook for a couple minutes to heat thoroughly.  Season to taste with salt and pepper.
Serve over rice with cilantro on top.
Serves: 4