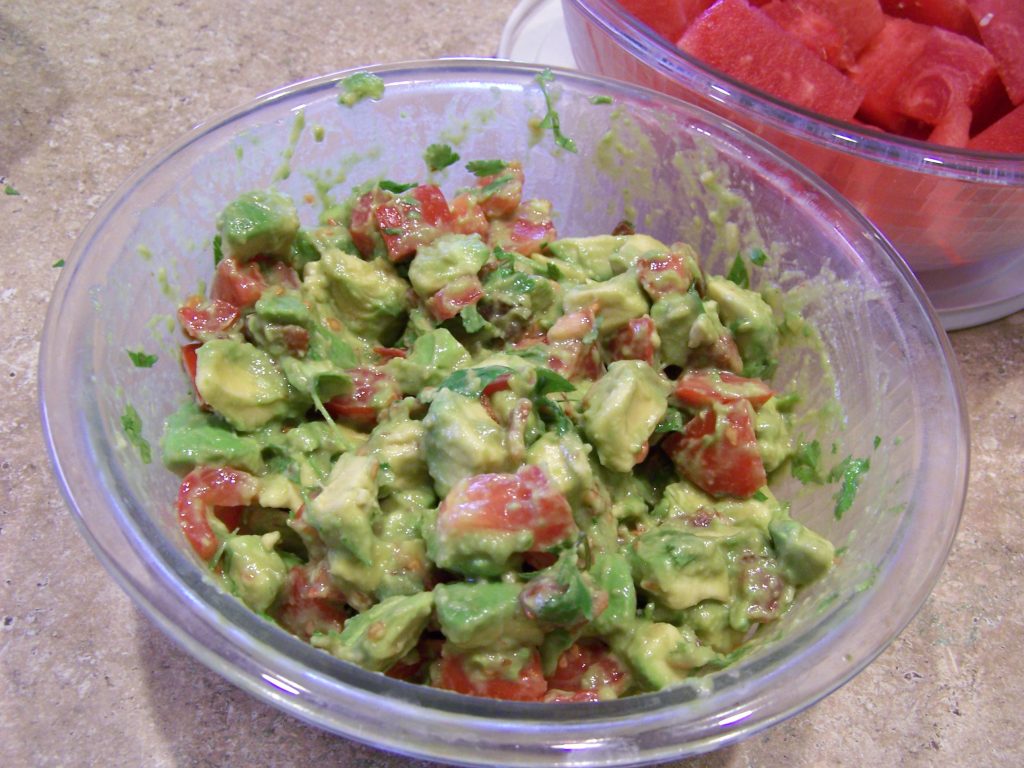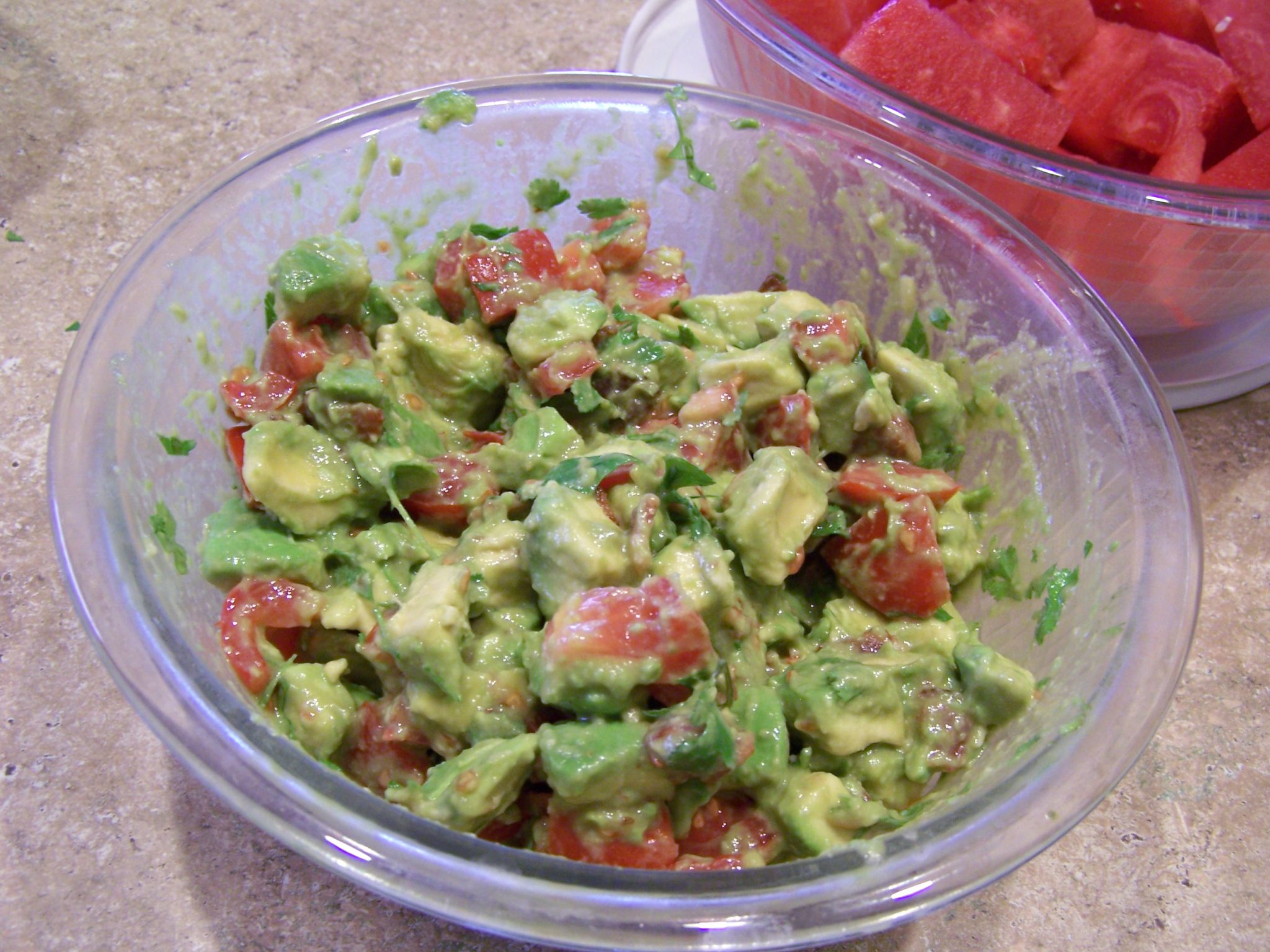 This salsa is amazing!  I brought it to my Tuesday night Bible study instead of a salad last week.  Everyone loved it and ate every last bite!  This recipe came from a Sandra Lee magazine, but I did made a couple small changes.
Ingredients:
4 Avocados, chopped
3 Small Tomatoes, chopped
Juice of 1 Lemon
Handful of Cilantro, chopped
Salt & Pepper, to taste
2 Bacon Sliced, cooked and crumbled
Tortilla Chips, for serving
Gently stir together all ingredients, except for the tortilla chips.  Cover and refrigerate for at least 10 minutes.
Serve with tortilla chips.