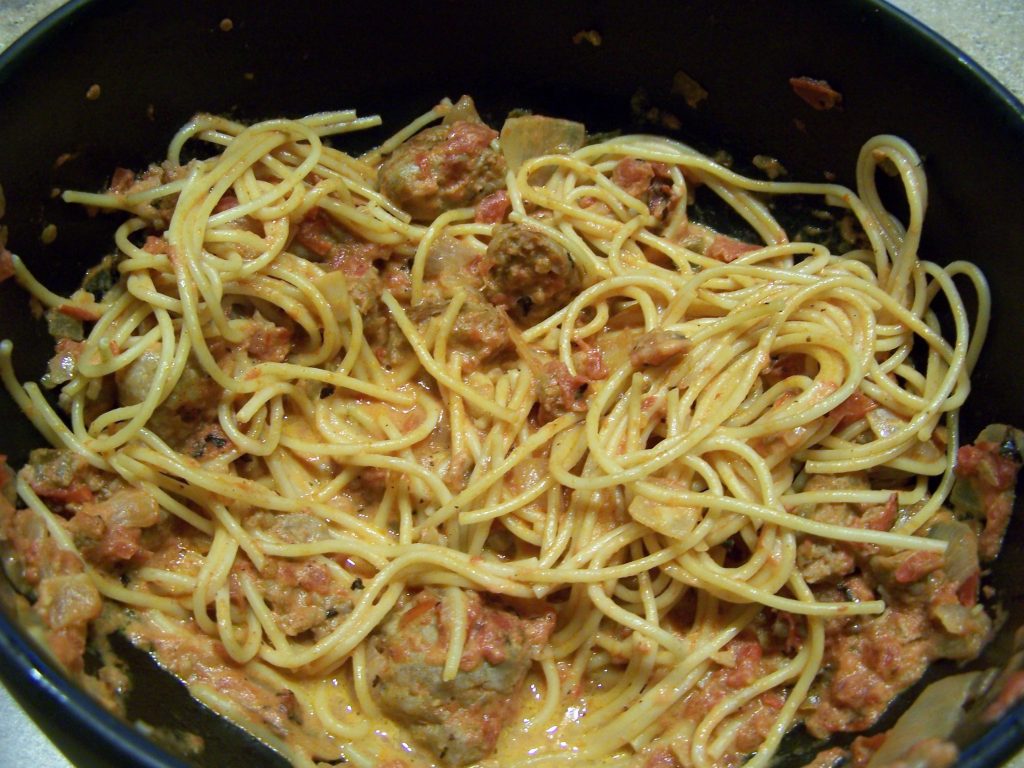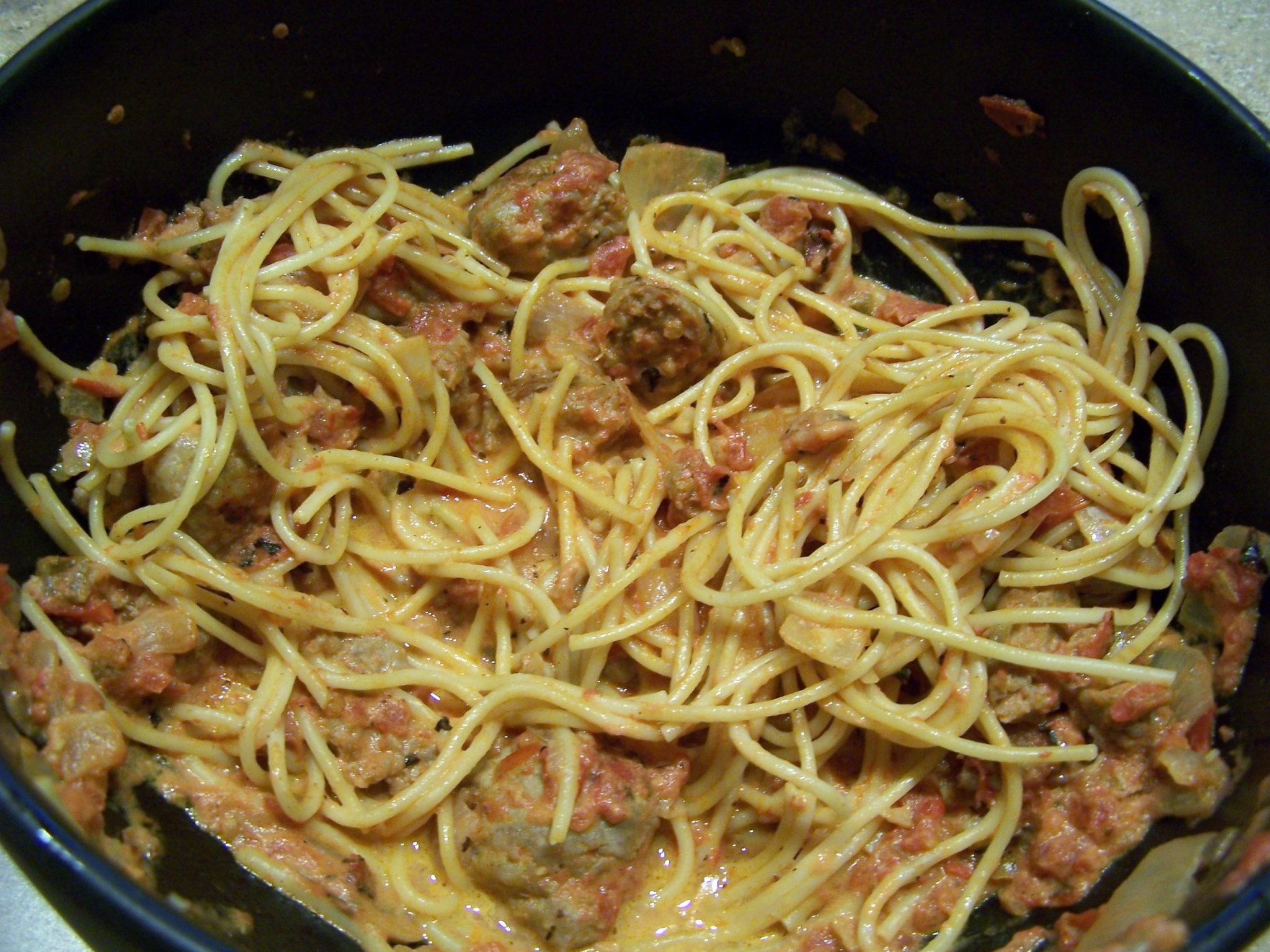 I made this delicious pasta dish a few nights ago for some good friends.  It based off of a recipe from Simply Recipes.
Ingredients:
2 Tablespoons Extra-Virgin Olive Oli
1 Onion, chopped
2 Garlic Cloves, finely grated
1/2 lb Sweet Italian Sausage, casings removed
1/2 lb Spicy or Hot Italian Sausage, casings removed
1 Cup Whipping Cream
2 (14.5 oz) Cans Salsa Style Diced Tomatoes
1 Box Spaghetti Noodles
1/2 Cup Grated Parmesan Cheese
Heat the olive oil in a large pan over medium-high heat.  Add the onions and garlic, cooking until tender, about 3 minutes.  Add the sausages and break them up a bit.  Cook until no longer pink, about 5-7 minutes.  Stir in the cream and simmer for 5 minutes.  Add the tomatoes and simmer for 15 minutes.
While the sauce is simmering, cook the pasta by bringing a large pot of water to a boil.  Salt the water, add the pasta and cook until al dente.
Toss the cooked pasta with the sausage sauce.  Serve with Parmesan cheese sprinkled on top
Serves: 6