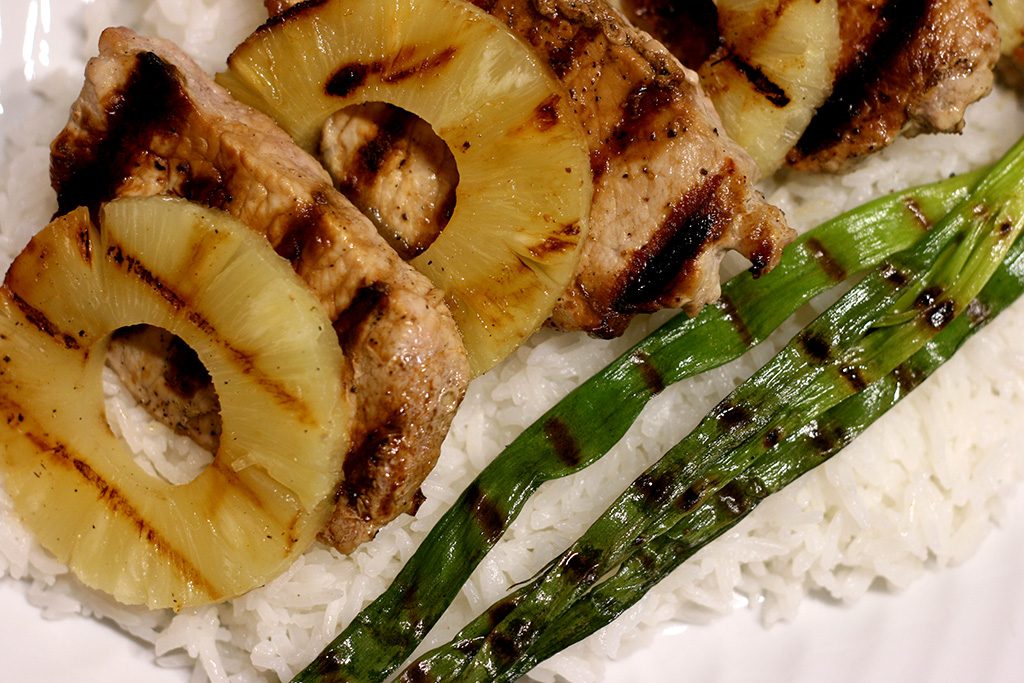 Pineapple and pork make a nice combination in the dish. We found it was really yummy if you cut up the pork pineapple, and green onions then mix it together with the rice and some of the glaze. It's a really tasty teriyaki bowl. We actually ate it on a plate, but after dinner I thought it would have been more fun in a bowl. Maybe next time. You could even chop it all up and mix it all together before serving. Well, now I need to make this again to experiment with different serving options.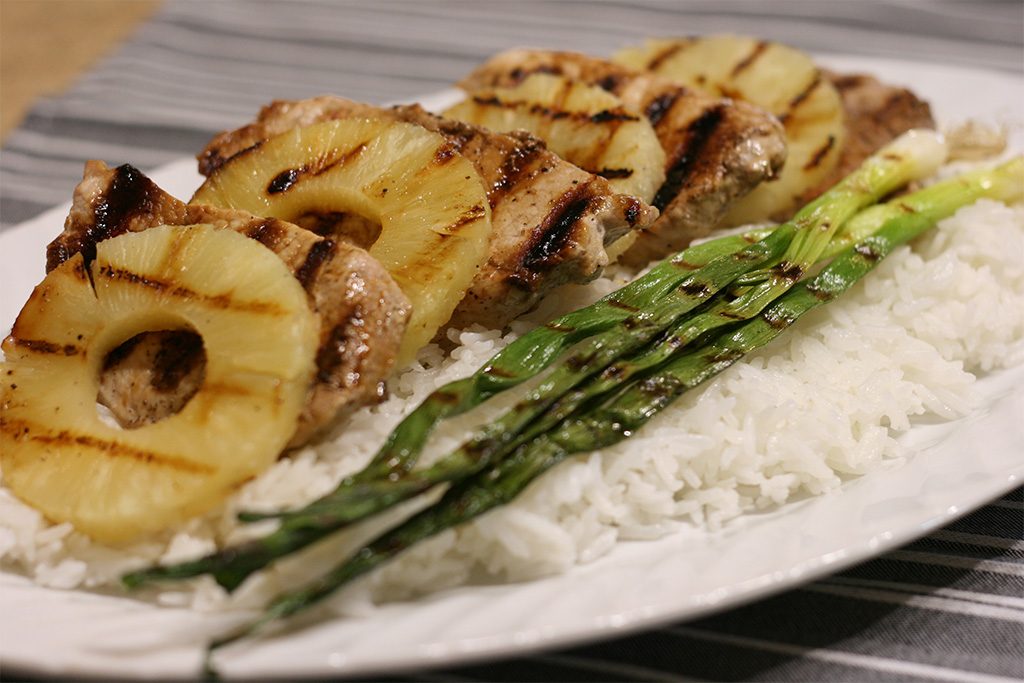 We love jasmine rice, but you can use any type of rice you like. I cooked up 1 1/2 cups of rice and it seemed to be the right amount for us, although I think 2 cups would have been even better. I cooked this inside on my cast iron grill pan, but outside on the grill would be a really good way to cook it.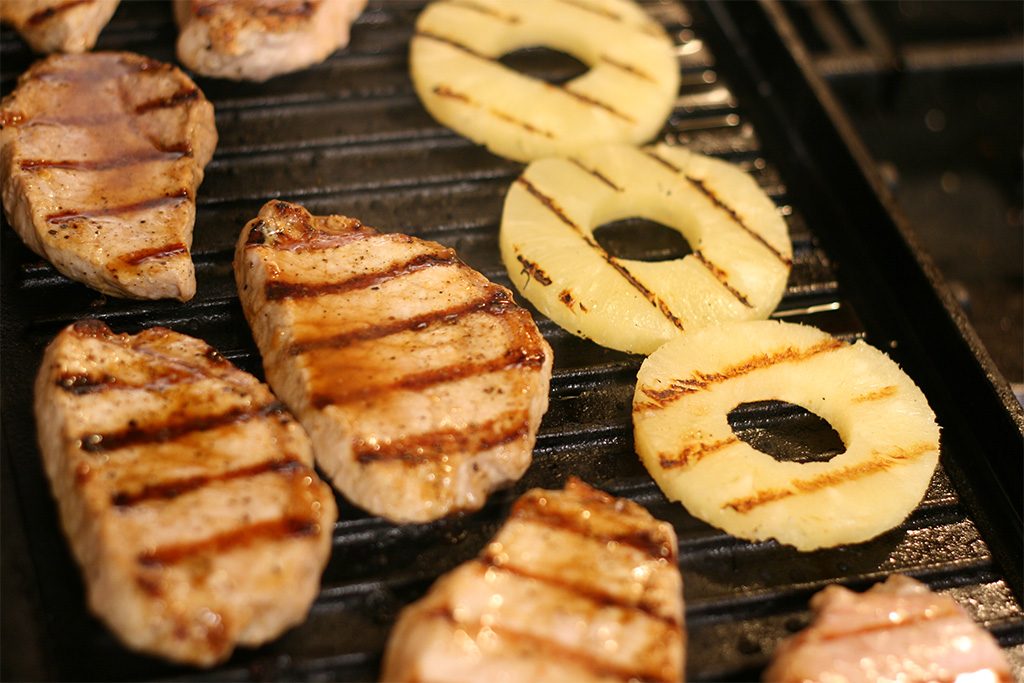 Instead of buying pork chops, I got a pork lion and sliced it up. This could be made with bone-in or boneless pork, whatever is on sale is probably what you should get though.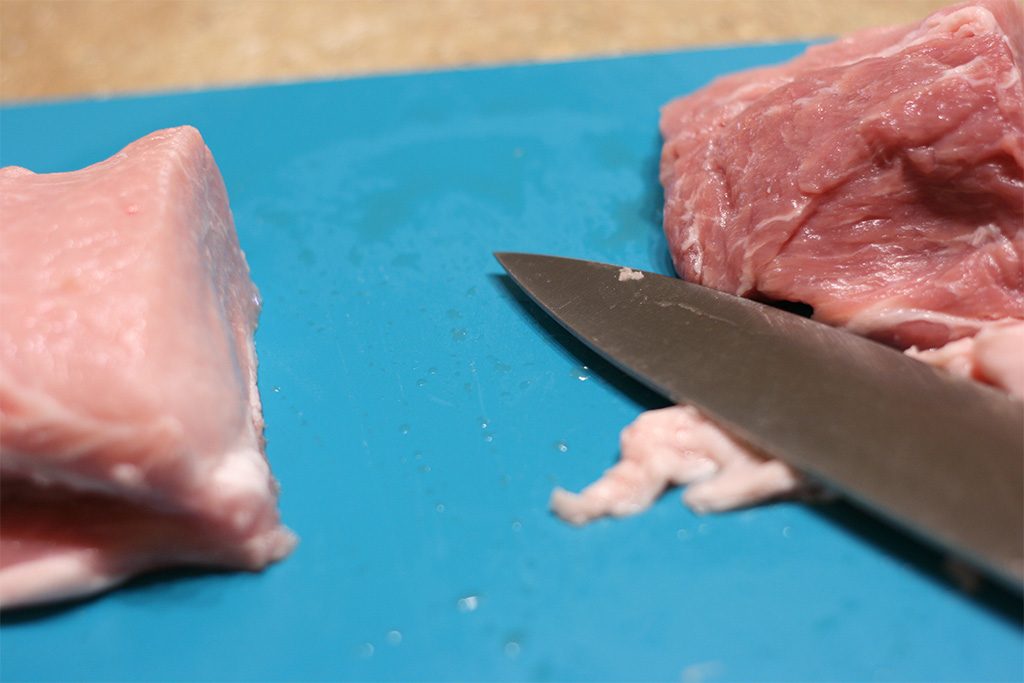 My 4 year old, Charlotte, ate a whole pork chop and she hasn't really been eating meat recently. She also loved the pineapple. I will definitely be making this meal again.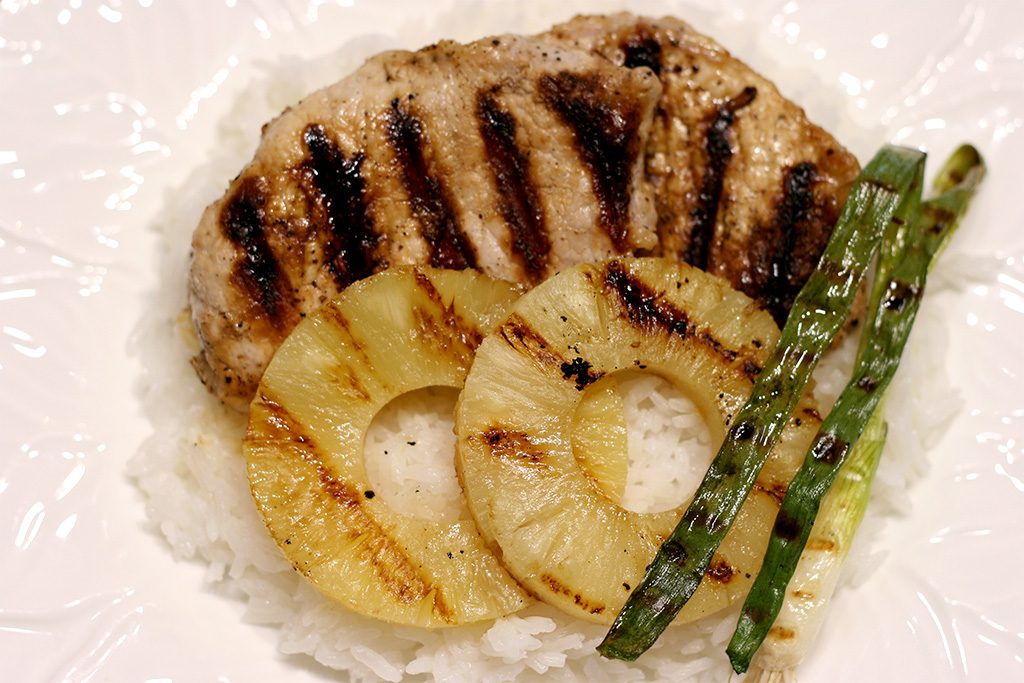 Ingredients:
8 pork chops, about 1 inch thick
20 oz can pineapple slices, juice reserved
salt and pepper
2 Tablespoons soy sauce
1 Tablespoon brown sugar
1/4 teaspoon ground ginger
1/4 teaspoon garlic powder
1/8 teaspoon crushed red pepper
1 bunch green onions
Heat grill or grill pan to medium-high heat.
Pat pork chops and pineapple rings dry with paper towels. Season pork chops with salt and pepper.
Make the glaze by pouring all the pineapple juice in a small saucepan along with soy sauce, brown sugar, ginger, garlic, and crushed red pepper. Heat over medium-high and let bubble and thicken for about 5 minutes.
Once the grill is hot, oil it and put the pork chops, pineapple and green onions on. Cook pineapple until there are grill marks on both sides. The green onions should cook until softened. Flip pork chops once browned on one side then baste with the glaze. Cook until the internal temperature is 145°F. The amount of cooking time will vary depending on thickness of pork chops. After removing from the grill, baste with glaze on the other side.
Serve pork chops, pineapple, and green onions over rice with some of the glaze.
Yield: 4 servings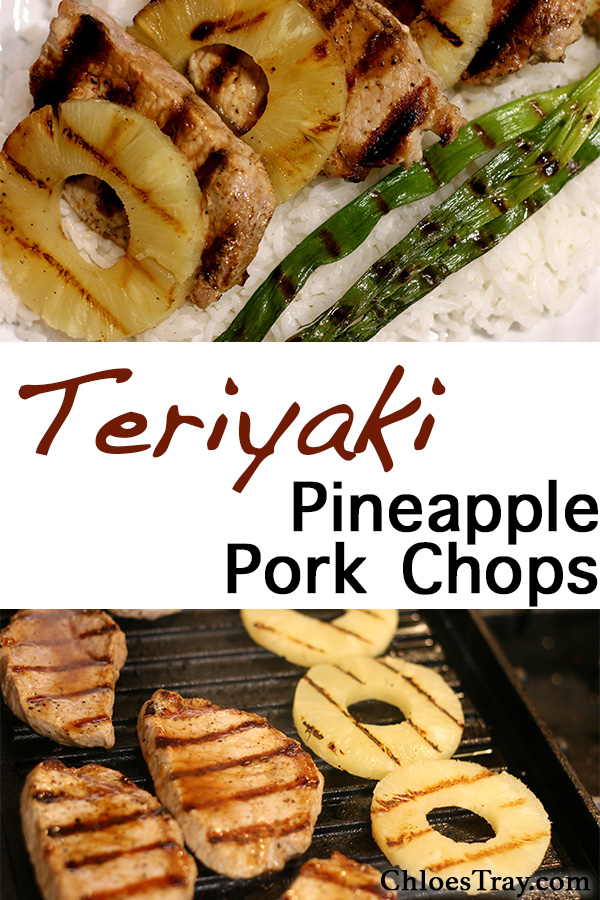 Please follow and like us: