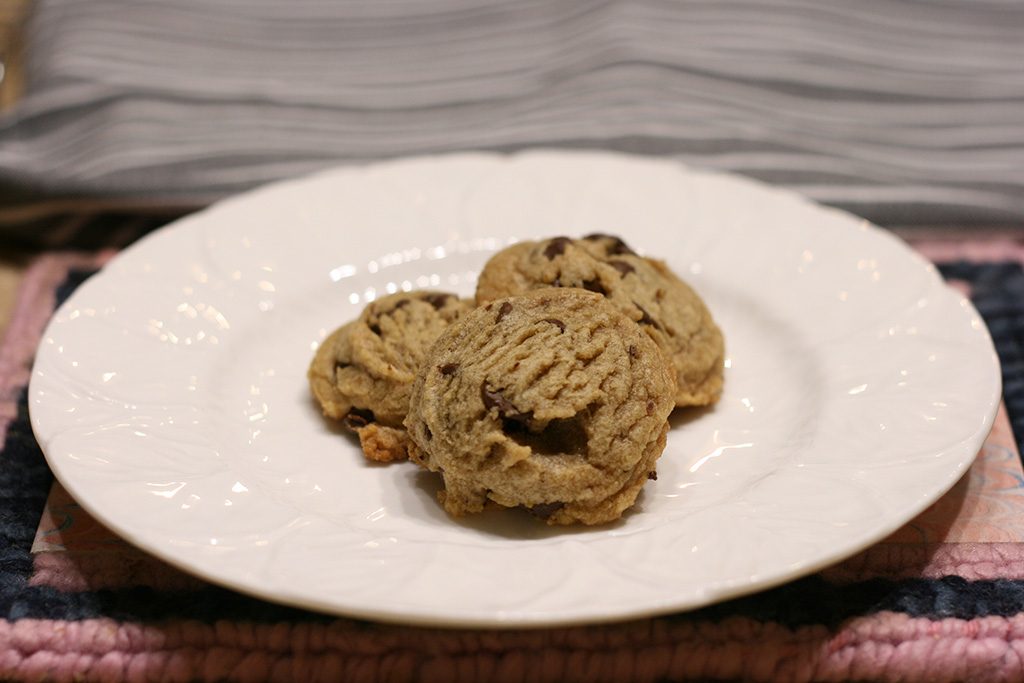 Based on the title of this recipe, I bet you can guess who made this recipe. We have made this recipe a few times and tweaked it a couple times to make them just right. Here's a picture of the recipe that Chloe made with all her drawings. When I went to make it with her, we wrote what everything was, but we couldn't figure out what the "sh" stood for so we just left it out. We later realized it was shortening, but decided the cookies turned out better without it.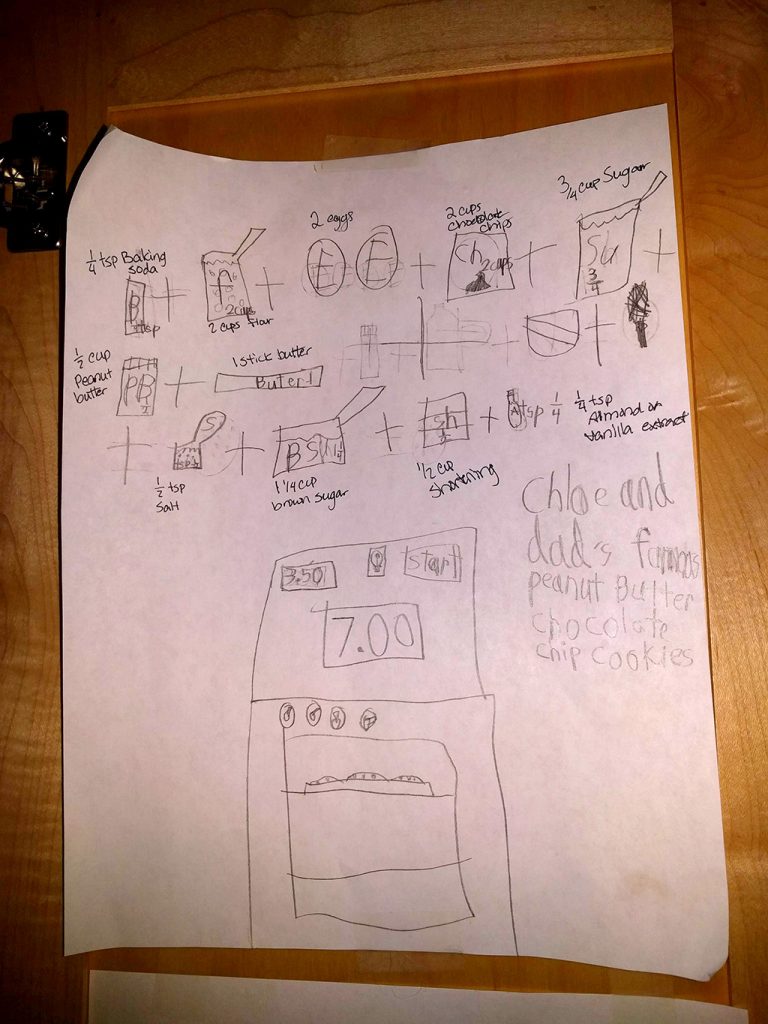 I keep good recipes taped up on the inside of my spice cabinet and this recipe has earned it's place there. These cookies are delicious and easy to make. I hope you give them a try.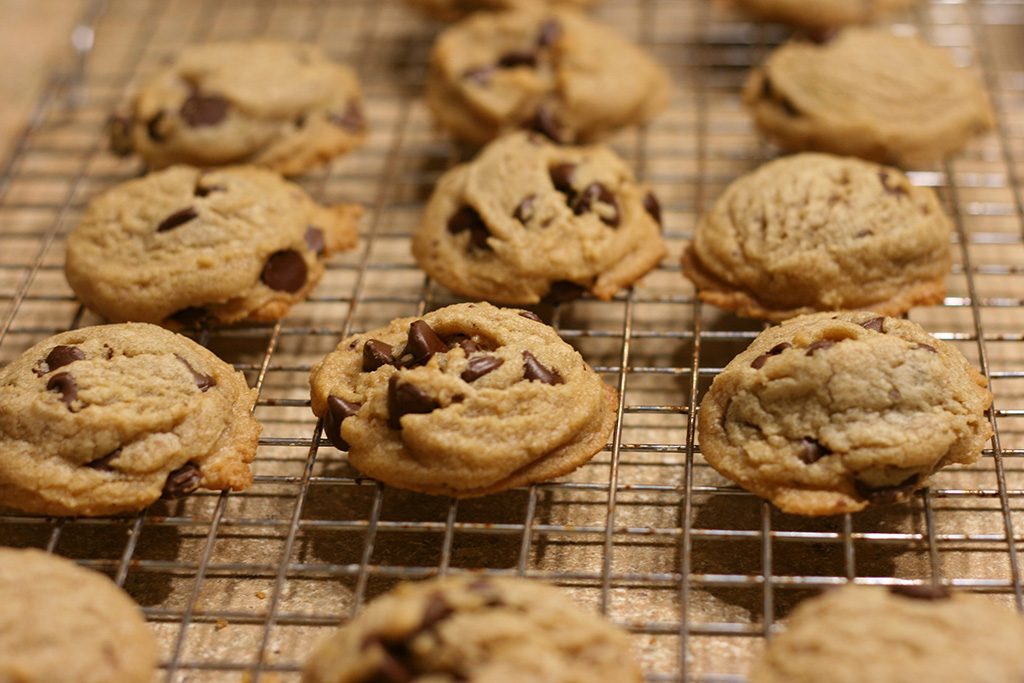 Ingredients:
1/2 cup butter, softened
1 1/4 cup brown sugar
3/4 cup sugar
1/2 cup peanut butter
2 eggs
1/4 teaspoon vanilla extract
2 cups flour
1/4 teaspoon baking soda
1/2 teaspoon salt
2 cups chocolate chip cookies
Preheat oven to 350 degreed F. Lightly grease two foil lined baking sheets.
In a large bowl cream together butter, brown sugar, and sugar with a whisk. Add peanut butter and whisk to combine. Mix in eggs and vanilla.
Combine flour, baking soda, and salt in a small bowl. Add the flour mixture to the large bowl, stir until well combined. Fold in chocolate chips.
Place rounded Tablespoon sized balls on baking sheets. A cookie scoop works really well for this. Bake for about 12 minutes, rotating sheets half way through baking. Cookies are done when they start to brown around the edges.
Yield: about 48 cookies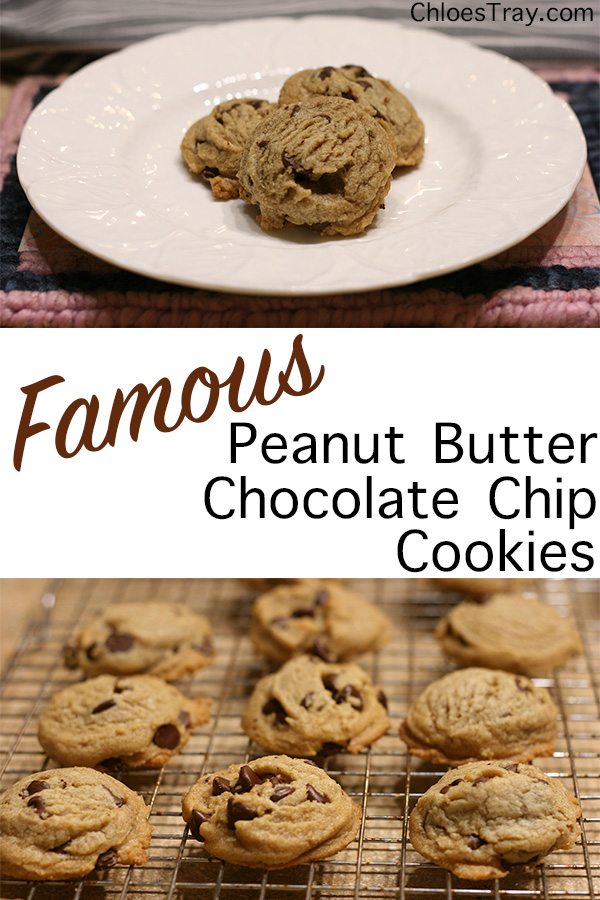 Please follow and like us: