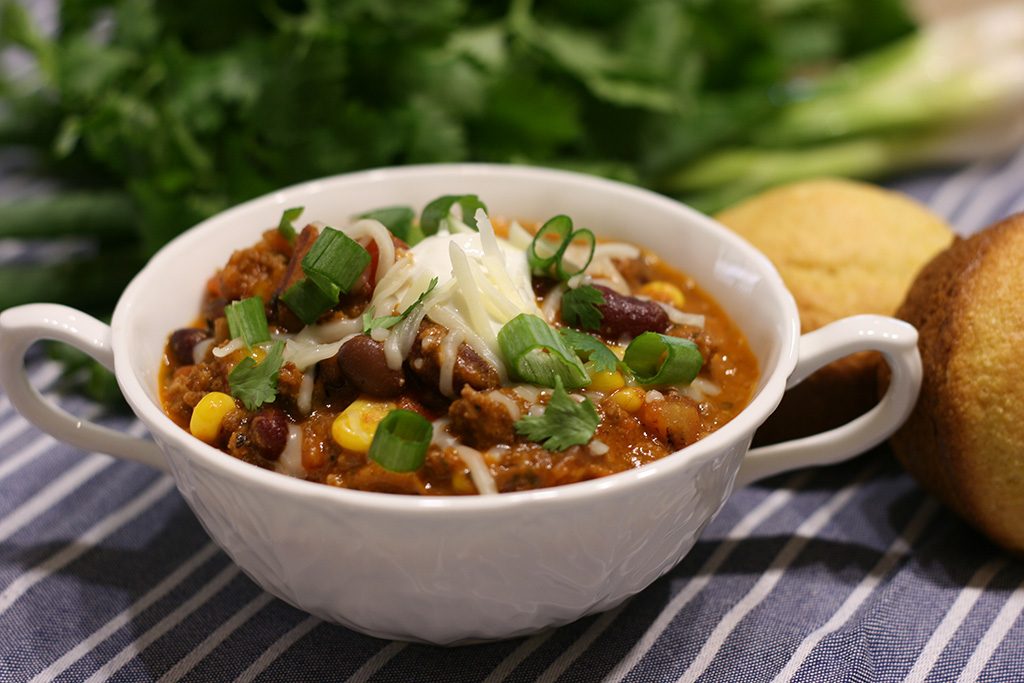 I made this chili for a chili cook-off a couple years ago and just remade it again and made it even better.  I won third place in the cook-off, but I'm pretty sure I would have placed even higher if I had not ran out of chili. I really underestimated how much chili I would need. Definitely double this recipe if you are taking it to a chili cook-off because you will need a whole lot of it. Or double it even if you aren't taking it anywhere. It's really amazing chili.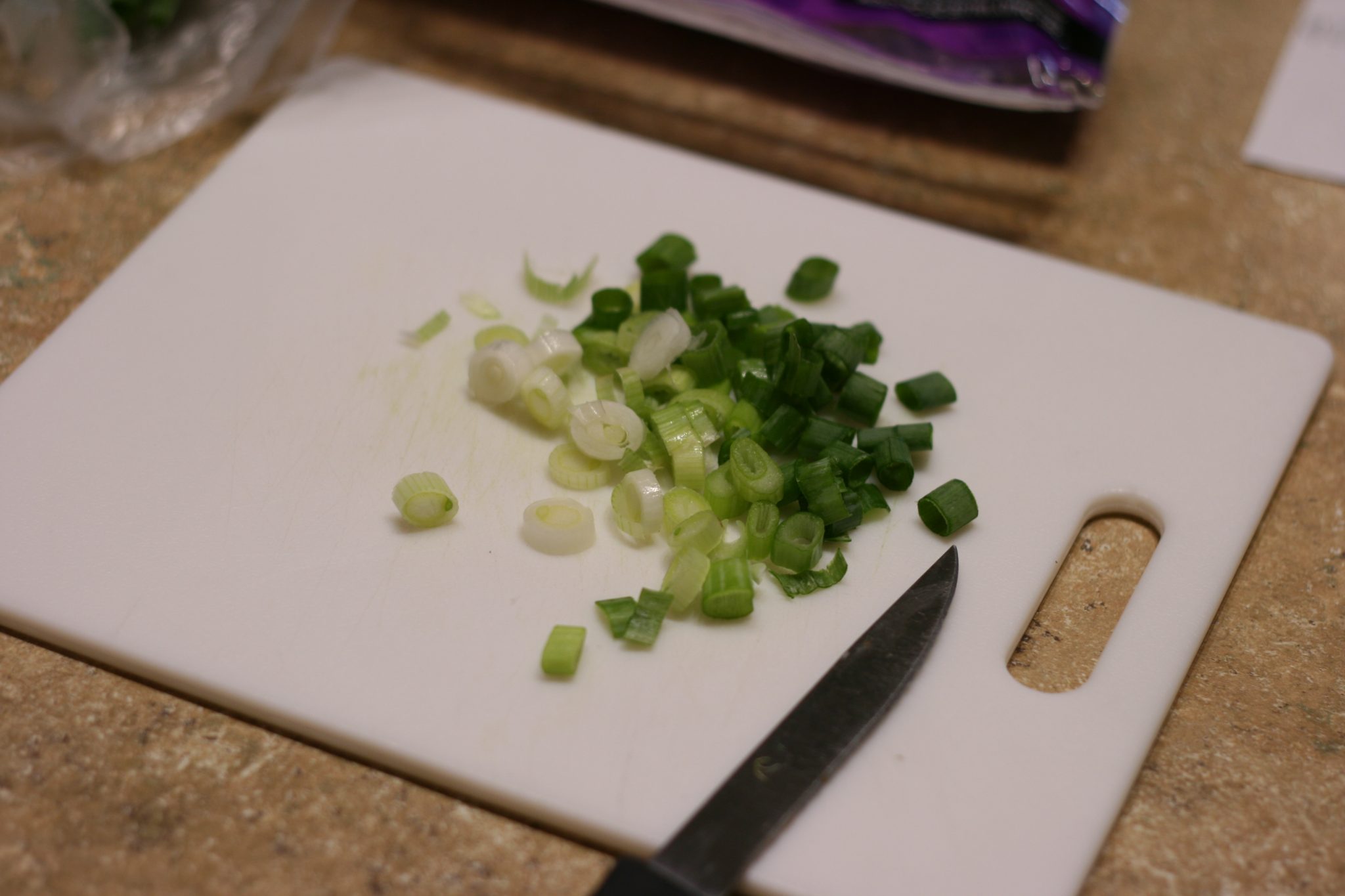 This chili is so tasty because it has so many different flavors and textures. There is bacon and bacon is awesome. Only five slices of bacon, but it adds just the right amount of flavor to the chili. This isn't super crazy spicy, but definitely has some heat from the variety of peppers in this. Stirring in sour cream to this chili right at the end really adds some awesome flavor to make this the most amazing award winning chili. If you do win a chili cook-off with this chili, please let me know!
Ingredients:
3 cloves garlic, minced
5 slices bacon, chopped
2 lbs ground beef
salt
pepper
3 chipotles in adobo, minced plus 1 Tablespoon sauce
1 teaspoon oregano
1 red bell pepper, finely chopped
1 poblano pepper, finely chopped
1 jalapeno pepper, finely chopped
1 cup frozen corn
1-2 teaspoons olive oil
2 cups chicken broth
28 oz can fire roasted crushed tomatoes
4 oz can diced green chiles
1 can black beans, drained and rinsed
1 can kidney beans, drained and rinsed
1 can pinto beans, drained and rinsed
handful fresh or frozen spinach, finely chopped
1/2 cup sour cream
Toppings:
sour cream
green onions, thinly sliced
cilantro, chopped
shredded Monterey Jack cheese
Heat a large soup pot over medium-high heat. Add bacon and cook until crispy. Remove and reserve.
Put garlic in the bacon fat and cook for 1 minute. Add ground beef and season with salt and pepper, cooking until browned 5-7 minutes. Be sure to break up the meat so there are no large pieces.
Add chipotles, adobo sauce, and oregano. Stir in and cook for 2 minutes.
Add red bell pepper, poblano, jalapeño, and corn. Cook, stirring frequently for about 5 minutes until softened. Add olive oil if it starts to stick to the bottom of the pan.
Pour in chicken broth, fire roasted tomatoes, diced green chiles, black beans, kidney beans, and pinto beans. Bring to a bubble, reduce heat, and simmer for 15 minutes.
Add a handful of chopped spinach and reserved bacon and cook for about 5 minutes.
Stir in sour cream right before serving.
Serve with additional sour cream, green onions, cilantro, and shredded cheese.
Yield: 6-8 servings