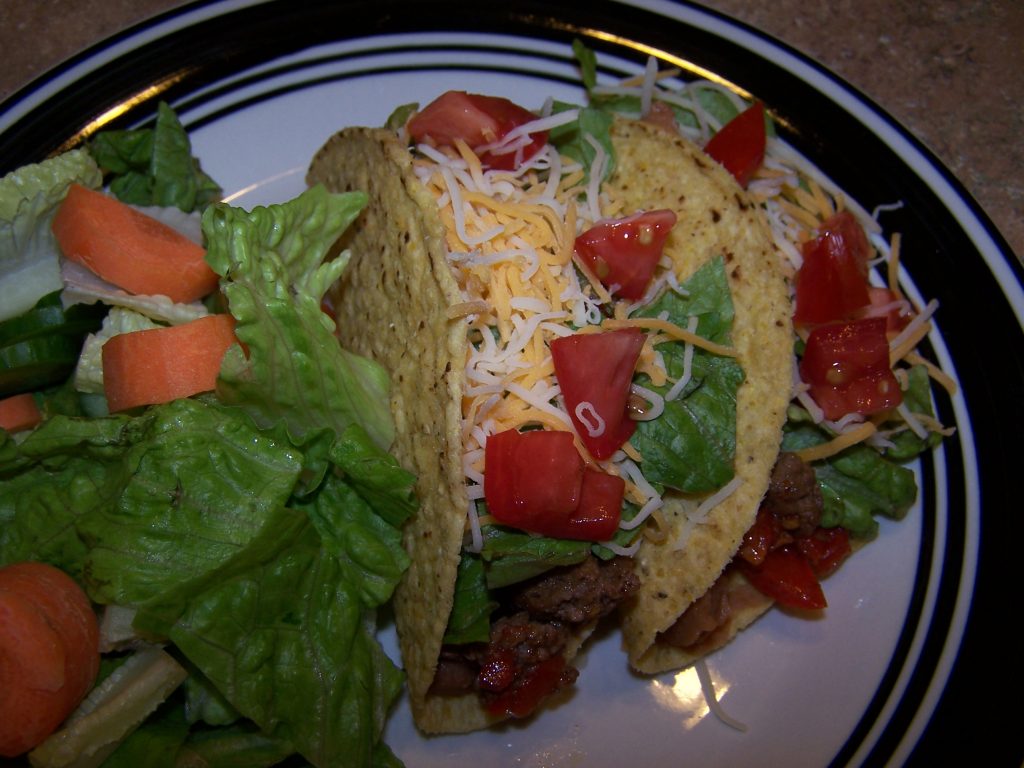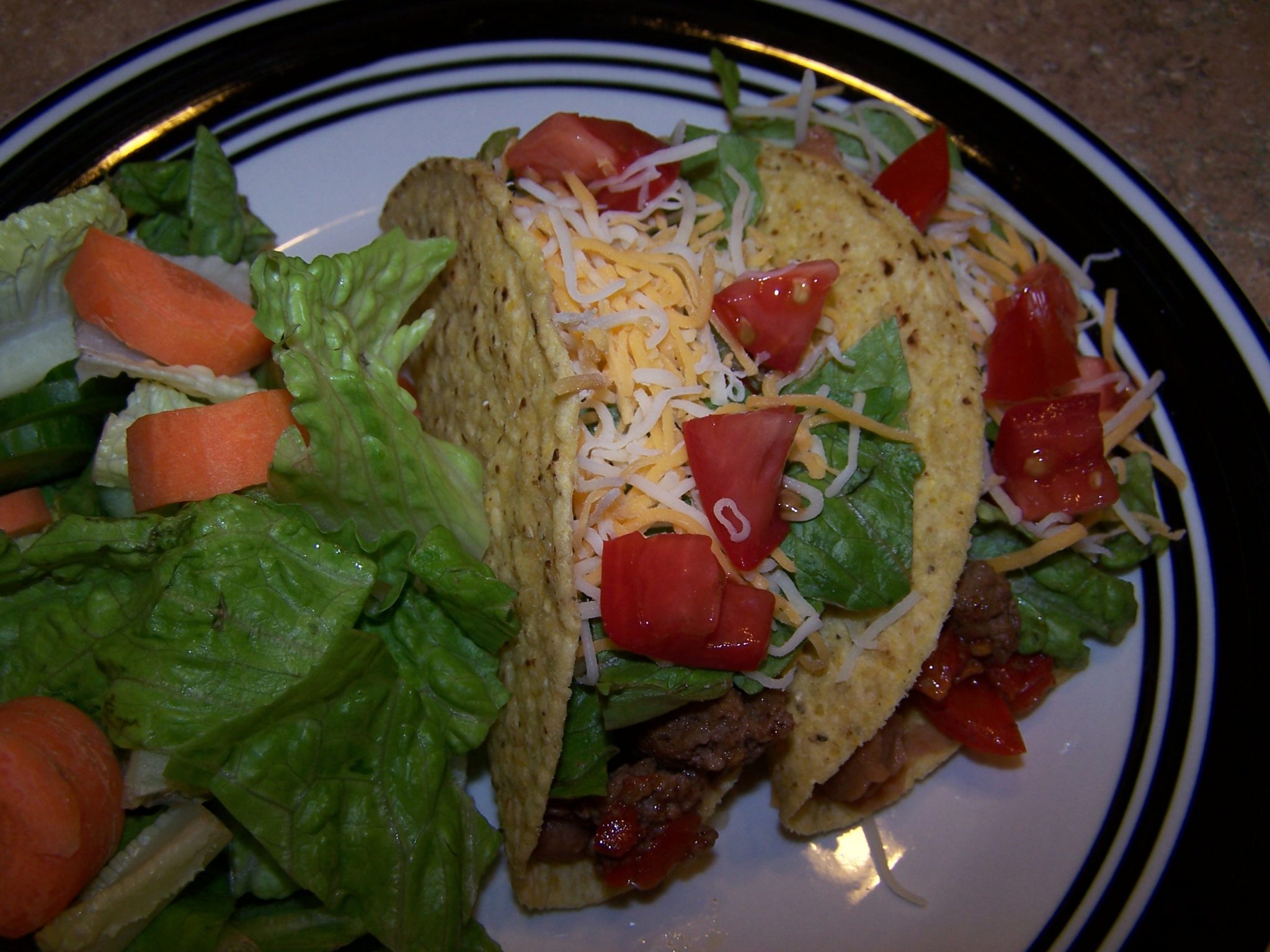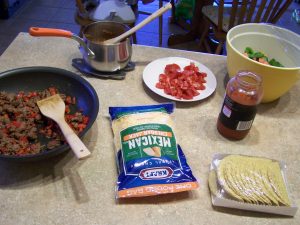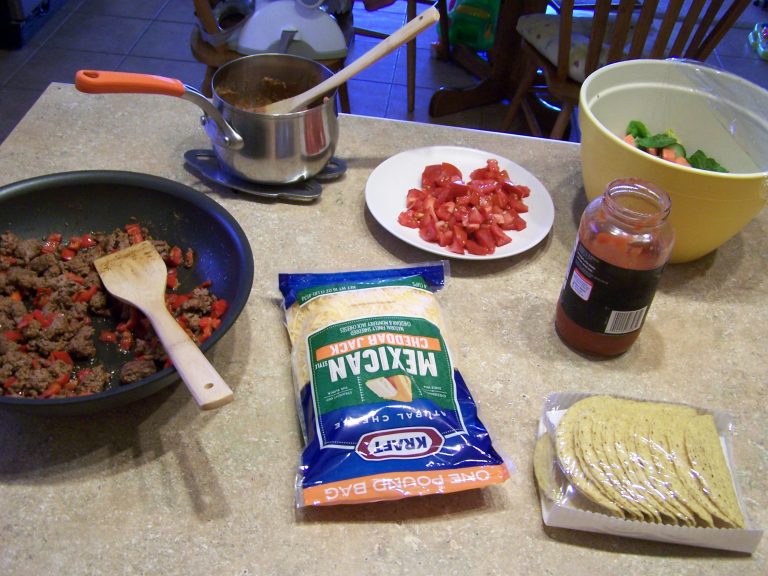 Here is how we did taco night at our house.
Store Bought Taco Shells
Cheese
Refried Beans
Tomatoes
Salsa
Lettuce
Taco Meat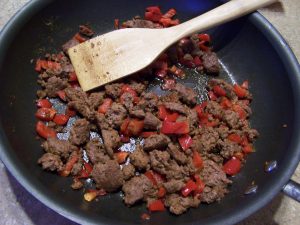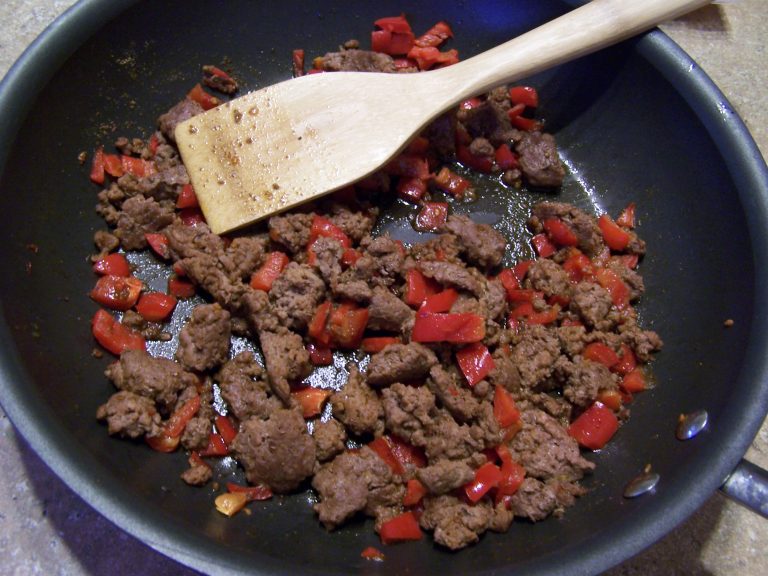 For the taco meat:
3/4 lb ground beef
1 red bell pepper, chopped
1 Tbsp taco seasoning
Brown the beef in a skillet over medium high heat.  Add the bell pepper and taco seasoning, cook about 5 minutes until the pepper is soft.
Chloe just ate the cheese!