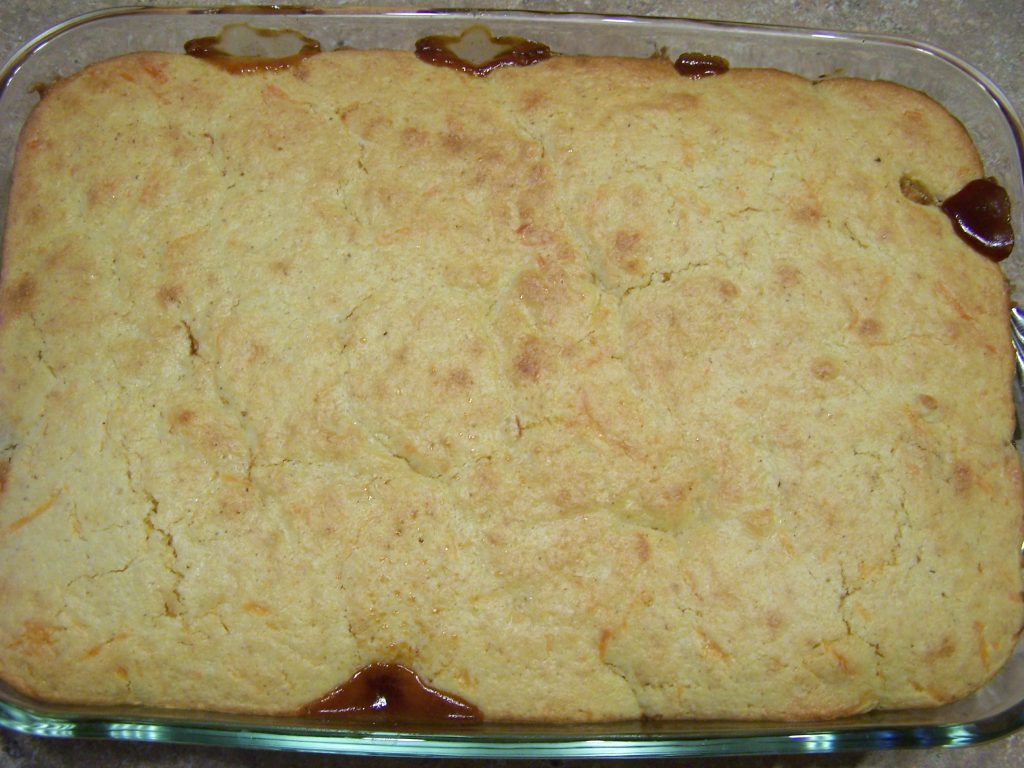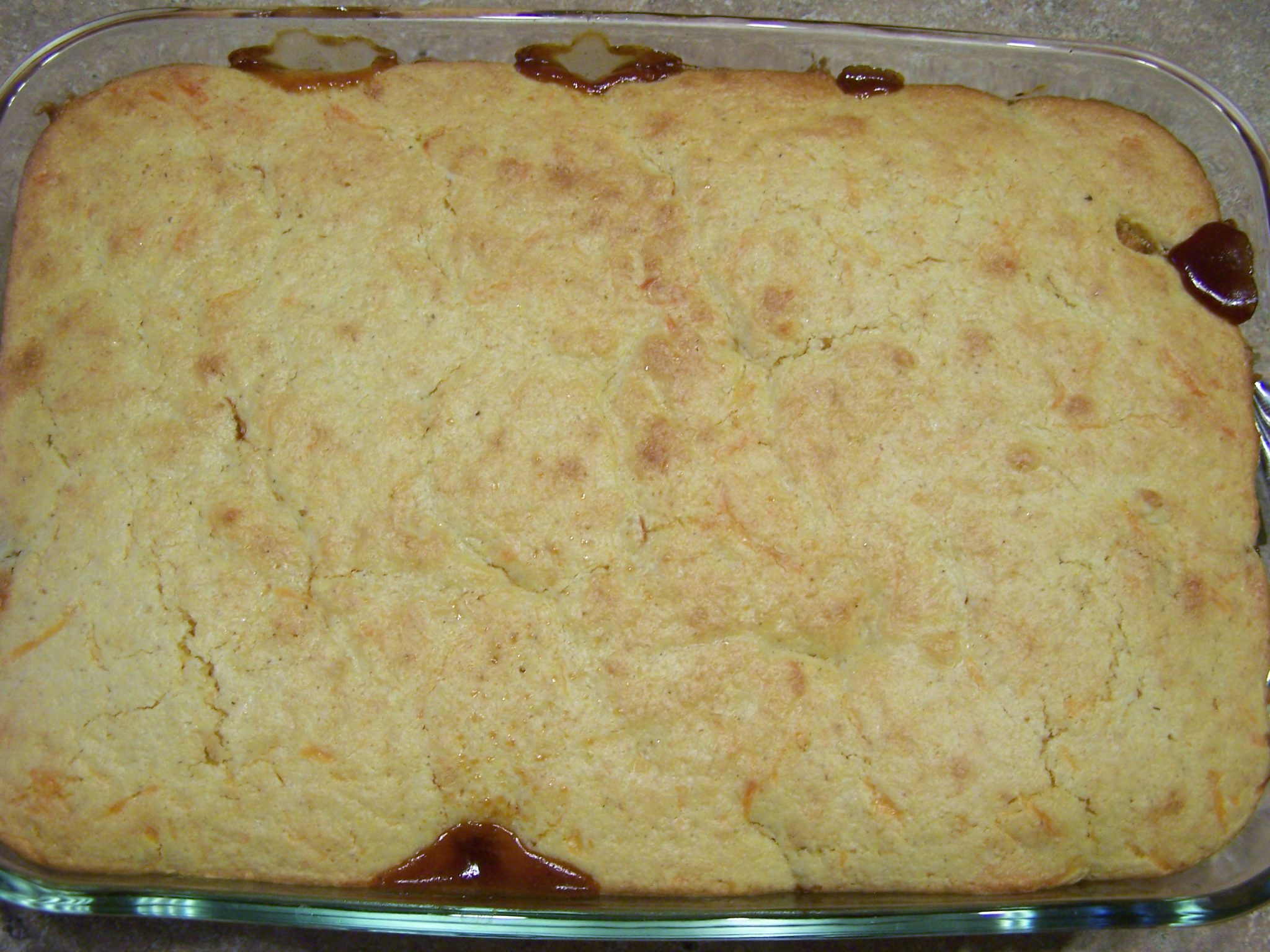 Aren't pot pies great??  YUM!  Especially when they are topped with corn bread.  I made this for our Tuesday Bible study group and we ate the whole thing!
Ingredients:
2 Tbsp Extra-Virgin Olive Oil
1 ½ lbs boneless, skinless chicken breasts, cut into bite sized pieces
1 onion, chopped
1 bell pepper, chopped
2 cups fresh or frozen corn kernels
4 oz mushrooms, sliced
1 ½ cups BBQ sauce
2 boxes Jiffy brand cornbread mix
2 eggs
2/3 cup milk
1 cup cheddar cheese
Preheat oven to 375°F
Heat the olive oil in a large skillet over medium-high heat.  Add the chicken and cook until browned, about 5-7 minutes.  Add onion, bell pepper, corn and mushrooms, cook for about 5 minutes to soften.
While the veggies are cooking, prepare the cornbread batter by mixing together the cornbread mix, eggs, milk and cheese in a bowl.
Stir the BBQ sauce into the chicken and veggies.  Pour this mixture into a 9×13 inch casserole dish and top with the cornbread batter.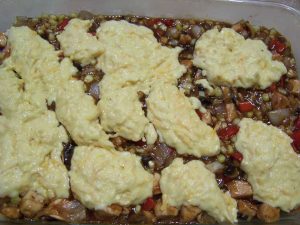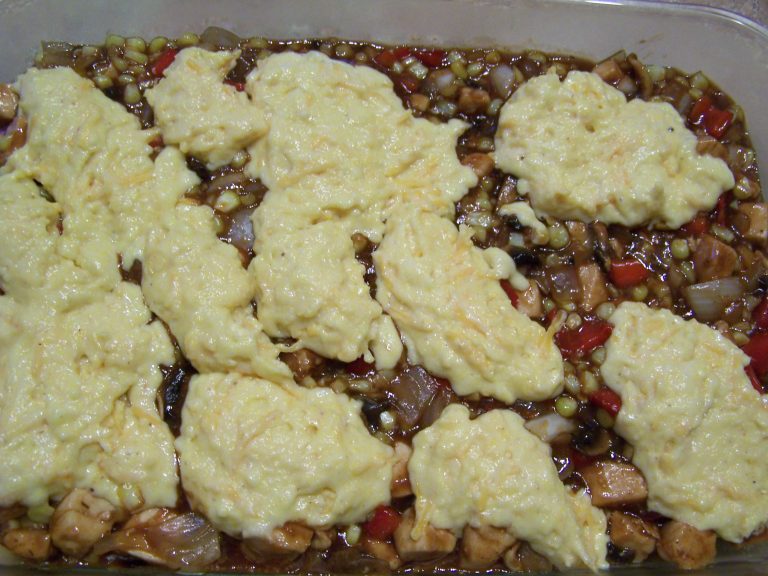 Cover the top completely with the cornbread batter and bake until the top is golden brown and the filling is bubbling, about 25-30 minutes.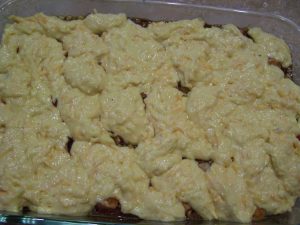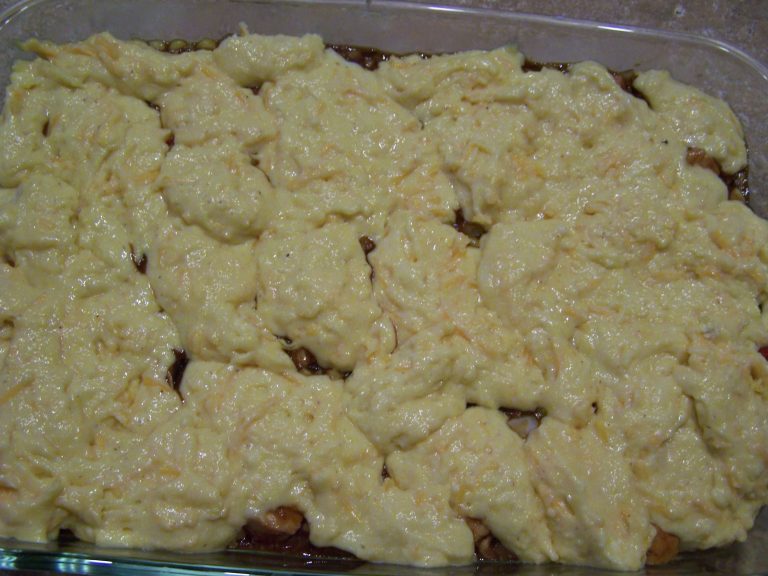 Let sit for at least 5 minutes before serving.