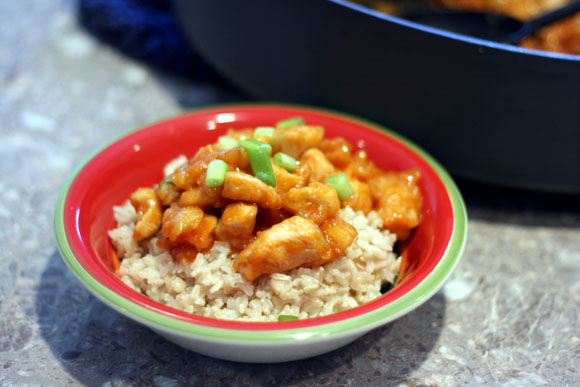 I found this delicious recipe on Pinterest…you have probably seen it on there too.  I usually shy away from recipes that call for ketchup, but decided to give this one a try.  I changed the directions for this recipe and actually made it a bit easier and quicker to make.  Enjoy!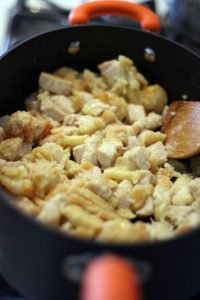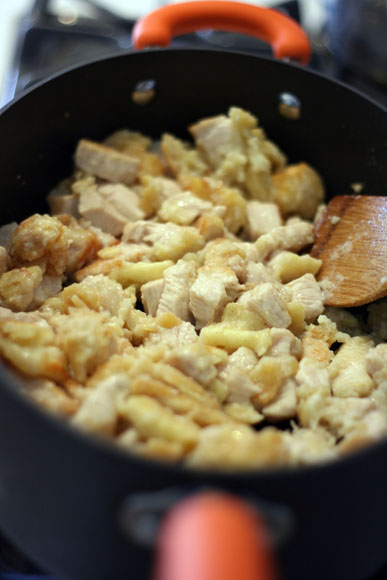 Ingredients:
4 Boneless, Skinless Chicken Breasts, cut into bite sized pieces
Salt & Pepper
1 Cup Cornstarch
2 Eggs, beaten
1/4 Cup Canola Oil
3/4 Cup Sugar
1/4 Cup Ketchup
1/2 Cup White Vinegar
1 Tablespoon Soy Sauce
1 teaspoon Garlic Salt
3-4 Green Onions
Season the chicken pieces with salt and pepper.  Coat the chicken in cornstarch, then dip in the beaten eggs.
Heat the canola oil in a large skillet over high heat.  Brown the chicken quickly.
While the chicken is browning, combine the sugar, ketchup, vinegar, soy sauce and garlic salt.  Pour the sauce in the skillet with the chicken.
Bring to a bubble, reduce heat and simmer until the sauce thickens and the chicken is cooked thoroughly, about 5 minutes.
Serve over brown rice and top with green onions.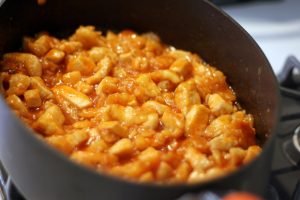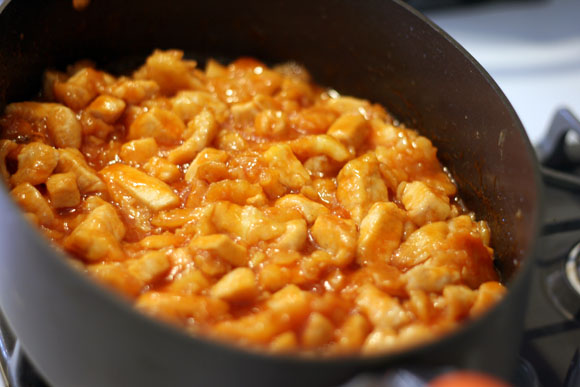 Yield: 4 Servings
-Recipe from Life as a Lofthouse–