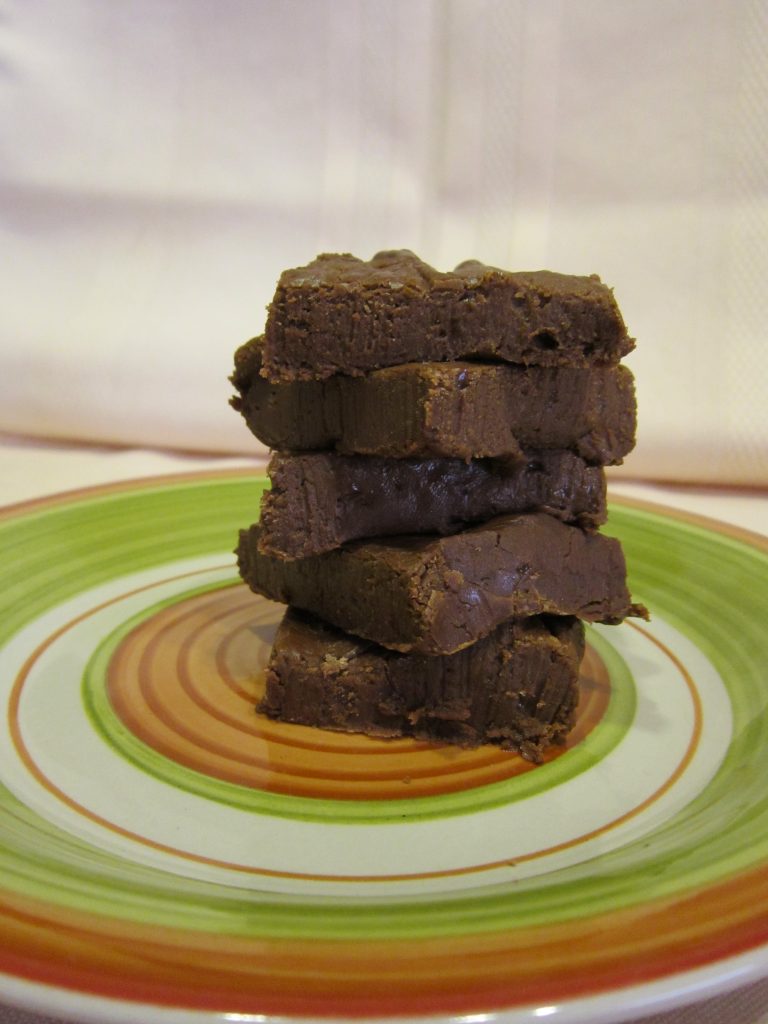 This is the easiest and quickest fudge I've ever made!  Super delicious too!  This recipe was adapted from an AllRecipes.com recipe.
Ingredients:
6 Tablespoons Unsalted Butter
4 Cups Powdered Sugar
1/2 Cup Unsweetened Cocoa Powder
1/4 Cup Milk
1 Tablespoon Pure Vanilla Extract
1/4 Teaspoon + a pinch Kosher Salt
Line a 9×9 in dish or a pie plate with foil.  Spray the foil with non-stick cooking spray.
Melt the butter in a medium bowl in the microwave.  Add the remaining ingredients and stir until combined.
Spread into the prepared dish.  Cover and refrigerate until cooled completely.
Cut into squares to serve.