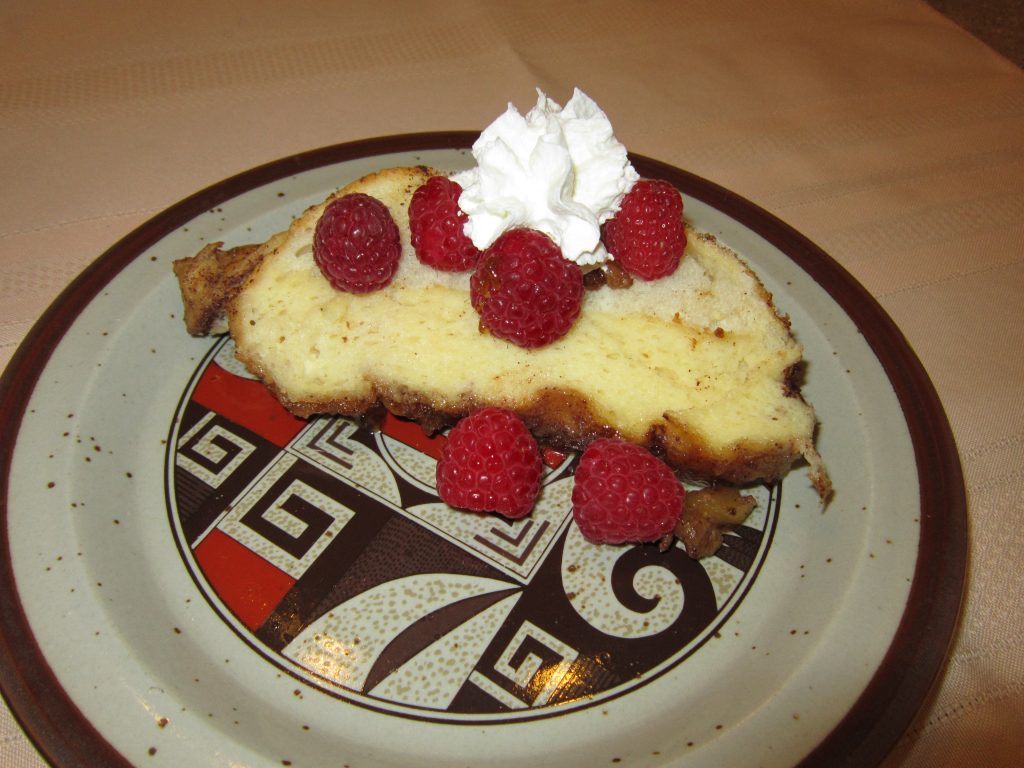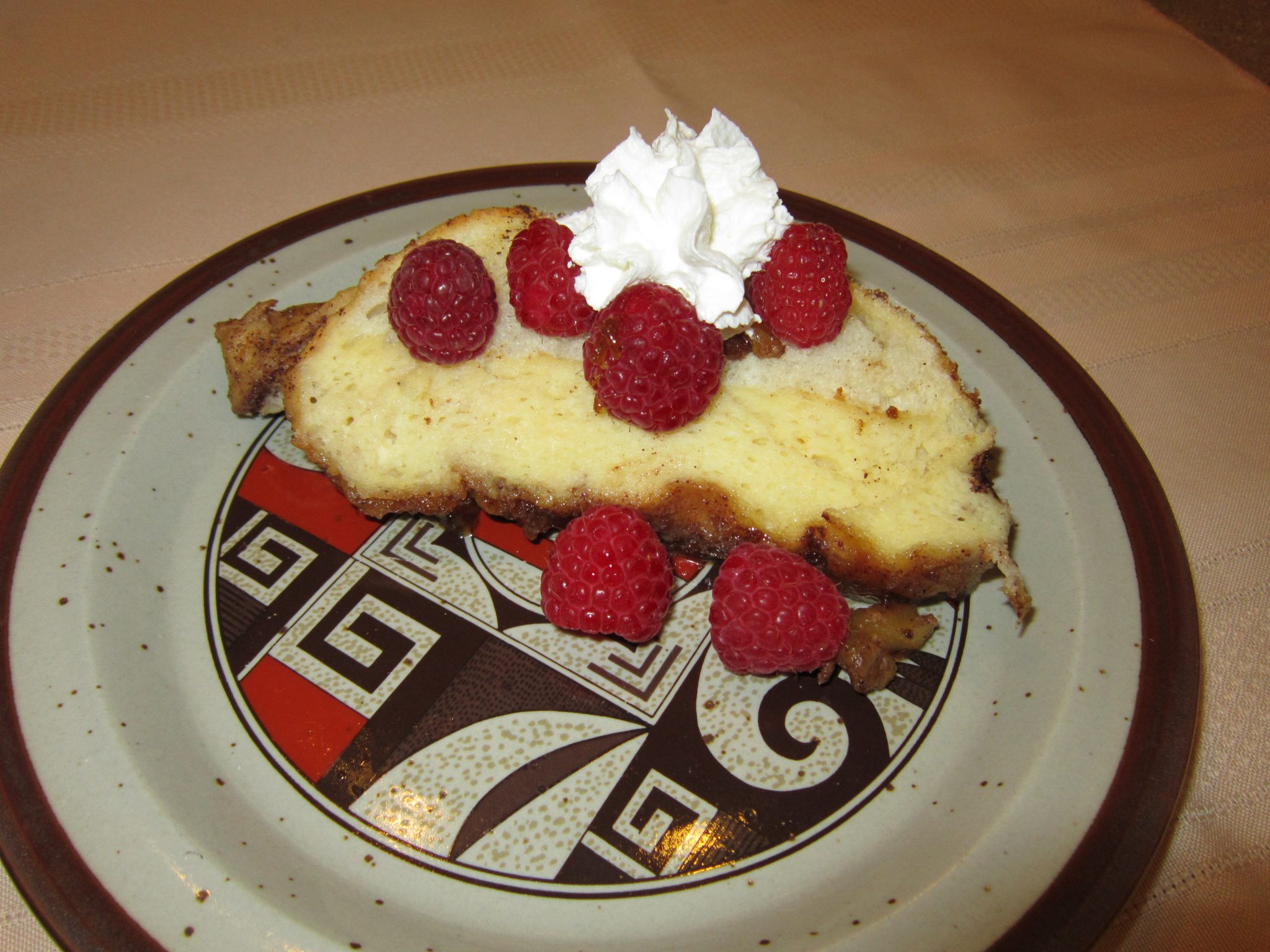 I made this french toast casserole for brunch today.  Everyone loved it!  The best part is the sticky pecan deliciousness on the bottom! Yum.  This recipe was just what I was looking for and it turned out better than expected.  This is an overnight breakfast casserole, so you will stick it in the fridge the night before.
Ingredients:
Sticky Pecan Bottom-
1/4 cup butter  (1/2 stick)
1/4 cup brown sugar
2 Tablespoons honey
1/2 teaspoon cinnamon
1/4 cup chopped pecans
1  loaf French bread (buy the already sliced loaf to save time)
1 1/2 cups milk
6 large eggs
1/4 cup sugar
1 teaspoons cinnamon
1/2 teaspoon nutmeg
2 Tablespoons butter, melted
Topping (Put on in the morning):
1 Tablespoon sugar
1 Tablespoon brown sugar
1/2 teaspoon cinnamon
Spray a pie plate with non-stick cooking spray.
Combine 1/4 cup butter, 1/4 cup brown sugar, honey and cinnamon in a small bowl.  Microwave at 10 second intervals, stirring in between, until melted together.  Stir in the pecans and pour into the prepared pie plate.  Spread around evenly.
Arrange the bread slices standing up in the pan so they are still mostly a loaf form. (See picture below)
Whisk together the milk, eggs, sugar, cinnamon, nutmeg and melted butter.  Pour this mixture over the bread slices, making sure to get it between the slices.  Press the slices of bread down to make sure everything gets moist.  Cover with plastic wrap and place in the refrigerator overnight.
In The Morning:
Combine the sugar, brown sugar and cinnamon together in a small bowl.  Remove the plastic wrap and sprinkle the cinnamon sugar mixture on top.
Place in the oven and set it to 350°F.  Bake until bubble and slightly crispy on top, about 45-60 minutes.
Serve with raspberries and whipped cream.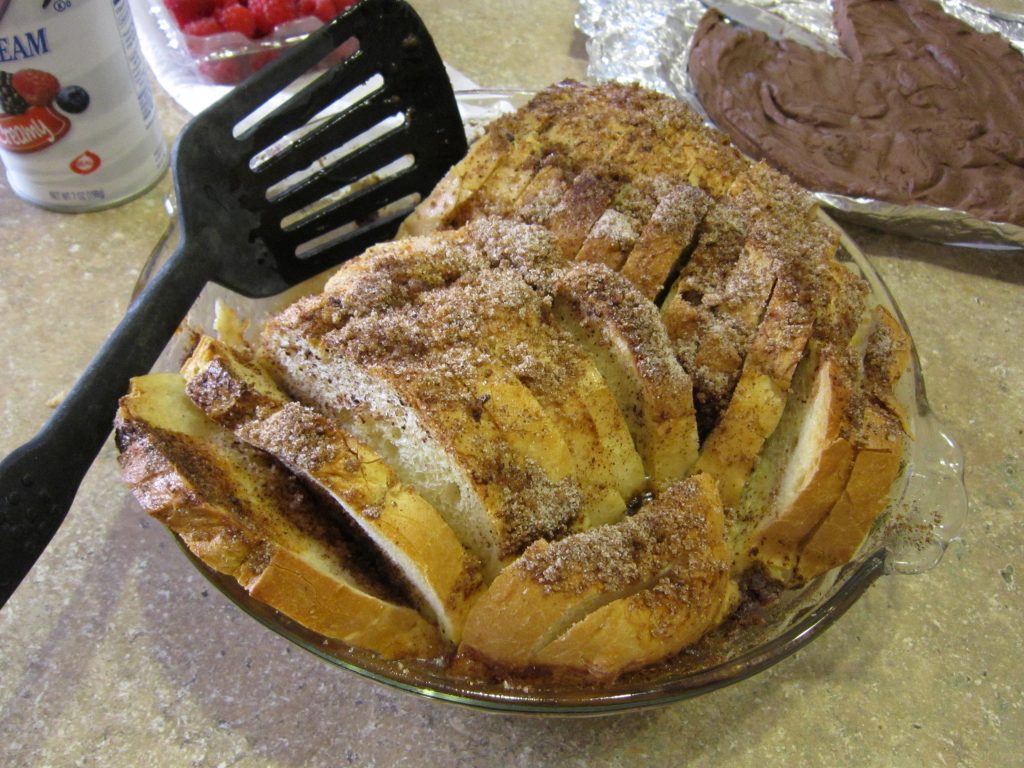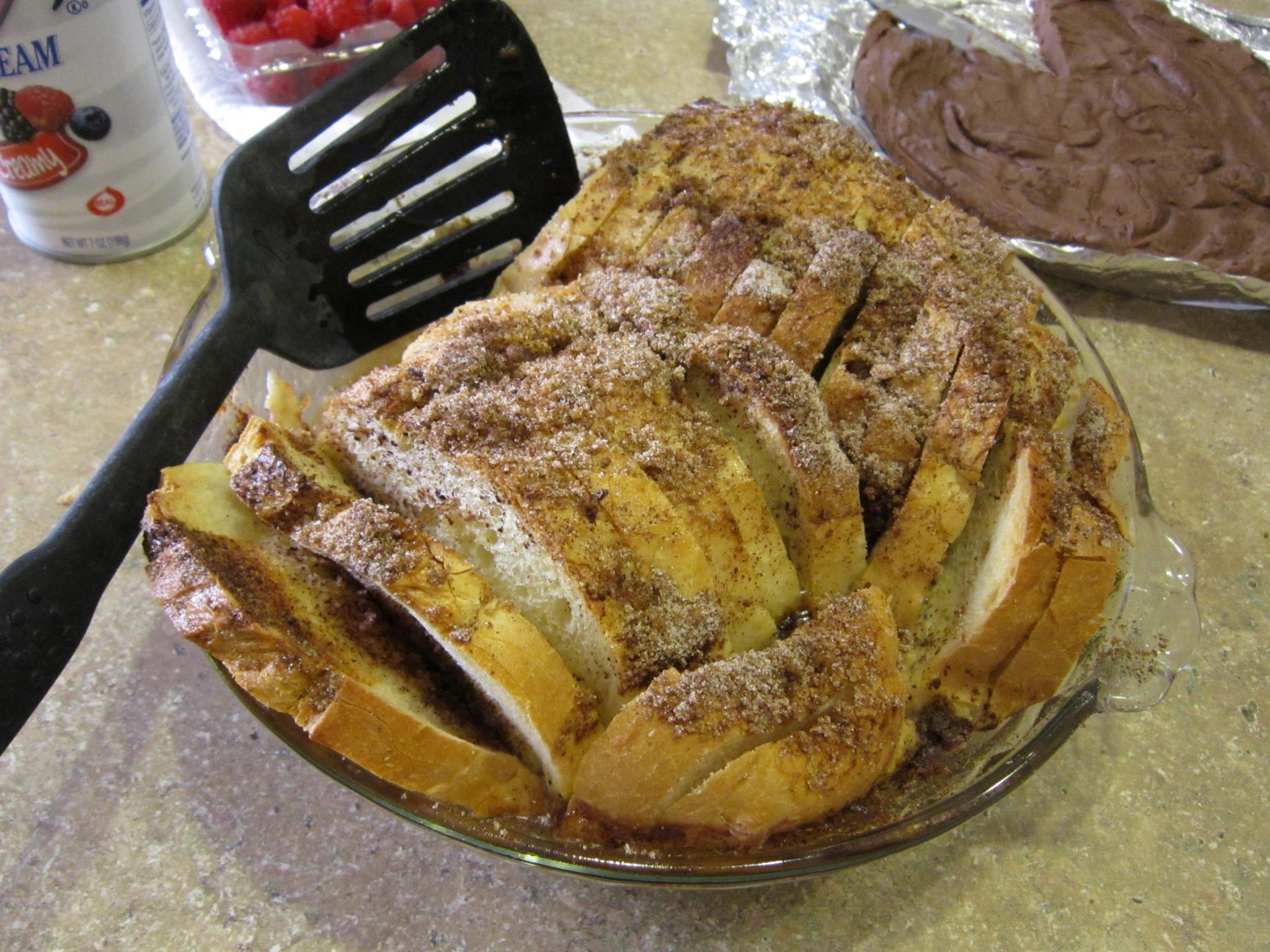 Serves: 4-6 (This recipe can be doubled to serve 8-12 and baked in a 9X13 casserole dish for the same amount of time)