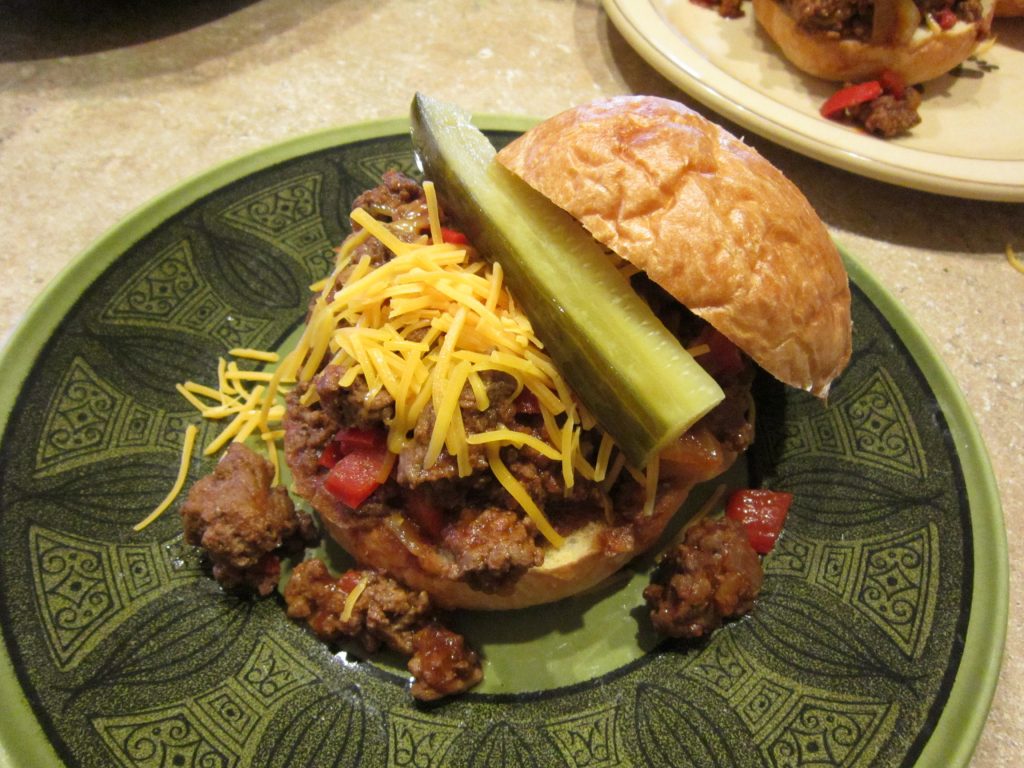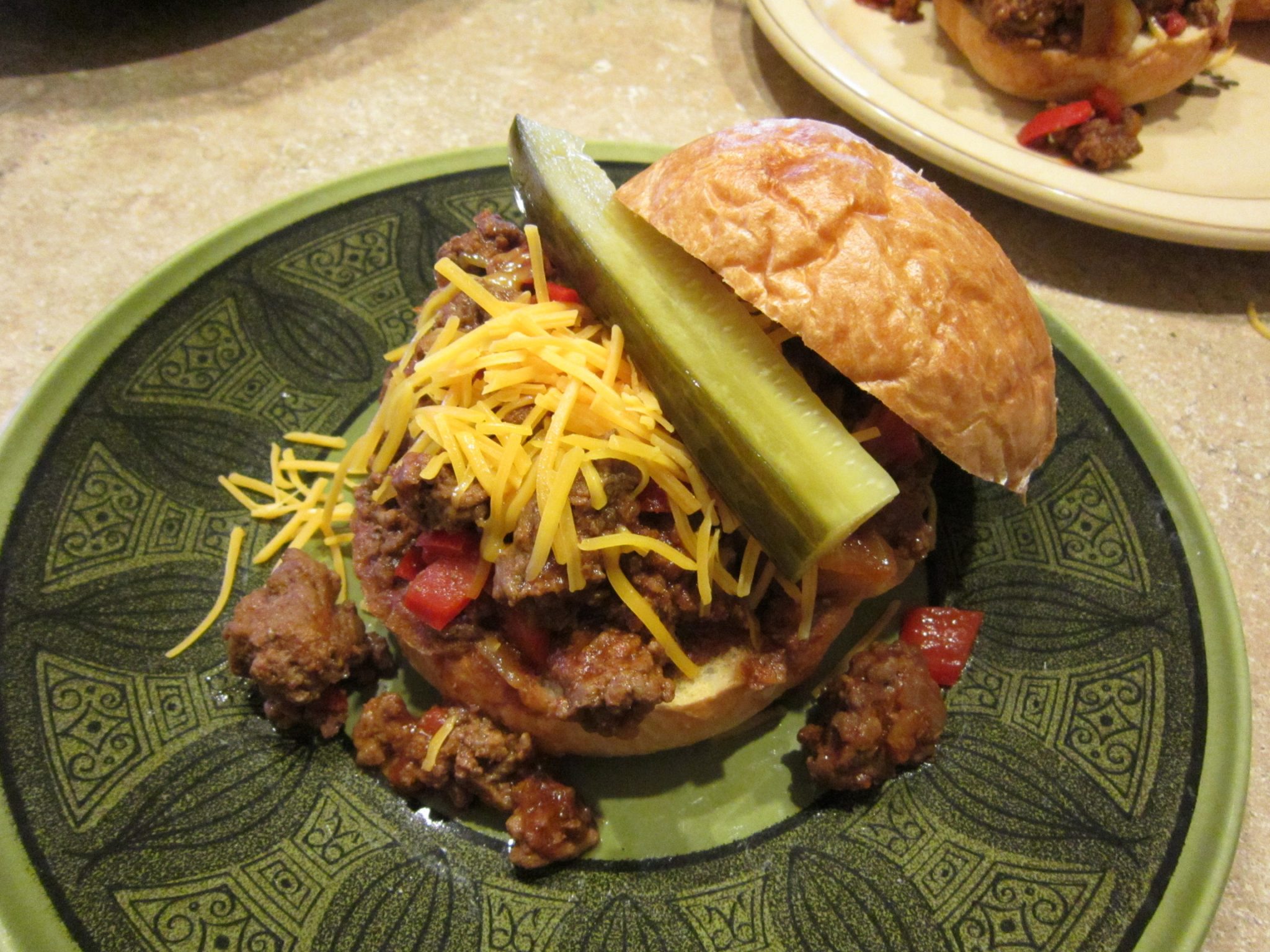 I wasn't exactly planning on making sloppy joes with beer, but I didn't have enough tomato sauce so I have to make a substitute.  These ended up being a really good creation!
Ingredients:
1 Tablespoon Extra Virgin Olive Oil
1 ¼ lbs Ground Beef
1 Red Bell Pepper, chopped
1 Onion, chopped
Salt & Pepper
1 (8oz) Can Tomato Sauce
1 Cup Dark Beer (I used Black Butte Porter)
2 Tablespoons Worcestershire Sauce
1 Tablespoons Chilli Powder
4 Buns
Pickles, for topping
Shredded Cheddar Cheese, for topping
Heat the olive oil in a large skillet over medium high heat.  Once hot, add the beef and cook until browned.  Add the bell pepper and onion, cooking about 3-5 minutes to soften.  Season with salt and pepper.
Add the tomato sauce, beer, worcestershire sauce and chilli powder.  Bring to a bubble and let it boil for a few minutes to reduce into a thickened sauce.  Lower to a simmer for about 5 minutes, or until you are ready to eat.
Lightly toast the buns under the broiler.  Keep a close eye on them because this will only take a minute.
To serve, scoop some of the sloppy joe sauce onto the bottom bun.  Top with pickles and cheese and the bun top.
Serves: 4