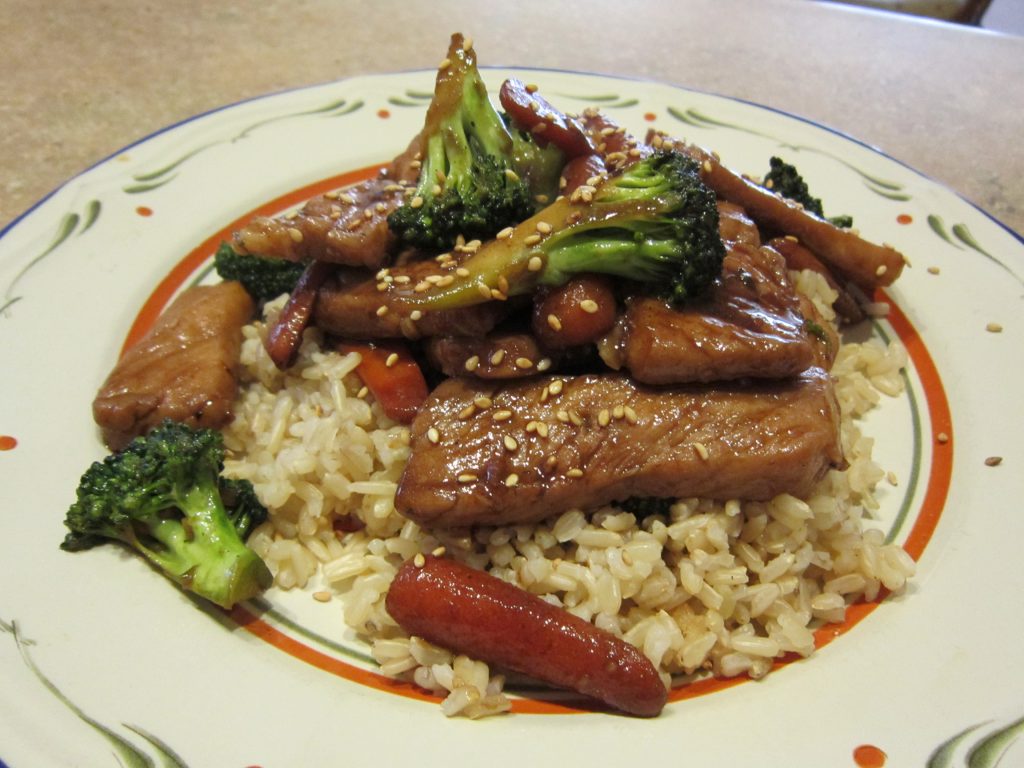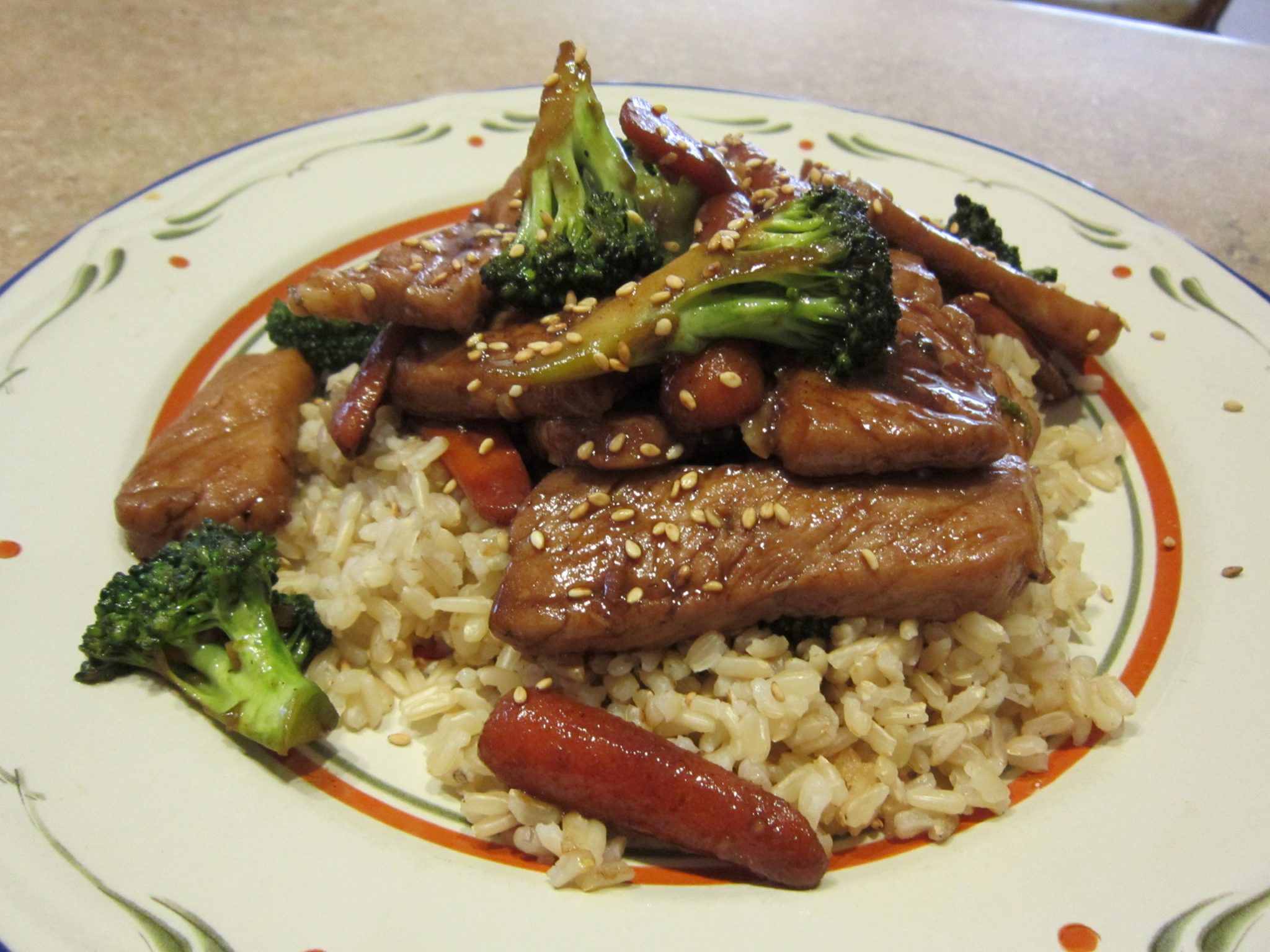 This stir-fry was amazing!  The pork was cooked just right and the flavor was awesome!  Definitely a recipe you need to try.
Ingredients:
3 Tablespoons Soy Sauce
1 Tablespoon Cornstarch
1 lb Pork, cut into same size pieces
4 Tablespoons Peanut Oil or Canola Oil (might need to add more)
4-5 Slices Ginger Root
4-5 Garlic Cloves, sliced
4 Cups Broccoli Florets
1 Cup Baby Carrots, cut in half lengthwise
Sauce-
1/4 Cup Chicken Stock
2 Tablespoons Soy Sauce
1 Tablespoon Oyster Sauce
A Few Shakes Sriracha Sauce
Toasted Sesame Seeds, optional garnish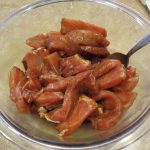 Stir together the soy sauce and cornstarch in a medium bowl.  Add the pork and coat evenly with the sauce. Let this marinate while you are chopping the veggies.
Make the sauce by combining the chicken stock, soy sauce, oyster sauce and Srirasha sauce together in a small bowl.
Preheat your wok over high heat then add 2 Tablespoons of the oil.  Once the oil is hot, add the ginger root and garlic cloves.  Stir-fry for about 30-60 seconds, or until they are fragrant.  Remove from the wok and chop up to add later.
Add the broccoli and carrots and stir-fry until they begin to get tender, about 3-5 minutes.  Reserve on a plate.
Add a little more oil to the wok and pour in the pork with the sauce.  Stir-fry until cooked and slightly browned, about 3-4 minutes.
Add the reserved broccoli and carrots, sauce and the reserved chopped ginger root and garlic.  Stir-fry for about 2 minutes.
Serve over brown rice with sesame seeds sprinkled on top.
Serves: 4