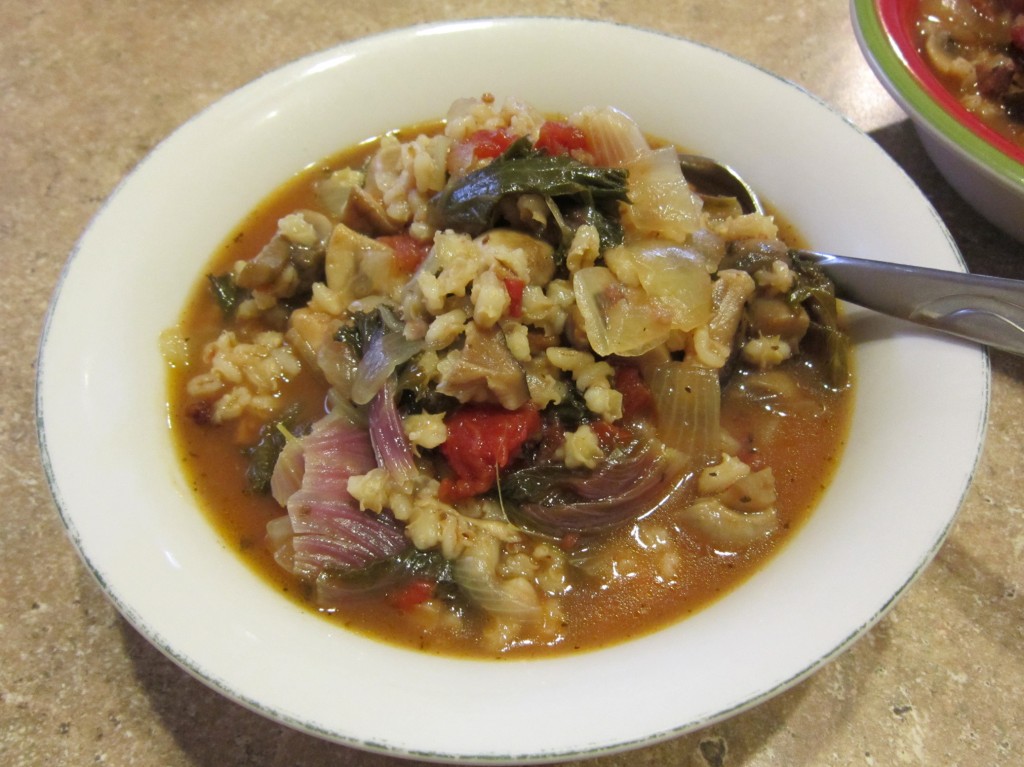 This is certainly a recipe for mushroom lovers!  It's a wonderful blend of mushrooms, onions, barley and don't forget the bacon.  This recipe is adapted from a Rachael Ray recipe.
Ingredients:
1 Ounce Dried Shiitake Mushrooms
1 Quart Chicken Stock
3 Cups Water
3 Tablespoons Extra Virgin Olive Oil
1/3 lb Thick Cut Peppered Bacon (about 4 slices), chopped into 1/4-inch pieces
3/4 lb White Button Mushrooms, quartered or sliced
1 Bay Leaf, fresh or dried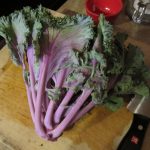 2 Medium Onions, chopped
4 Cloves Garlic, finely grated
Salt and Pepper
1 Tablespoons Dried Sage
1 Sprig Rosemary, finely chopped (or 1 Tablespoon dried)
1 (15 oz) Can Diced Fire Roasted Tomatoes
1 Cup Pearl Barley
1 Bunch Salad Savoy or Kale, leaves stripped from stems
Freshly Grated Nutmeg, to taste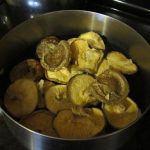 To a medium pot, add the dried mushrooms, chicken stock and water.  Bring to a boil over high heat, then reduce to a gentle simmer.  Let this simmer while you prepare the rest of the soup.
Heat the olive oil in a large soup pot over medium high heat.  Add the bacon and cook until it begins to crisp up, about 3 minutes.  Add the mushrooms and bay leaf, cooking until the mushrooms start to brown, about 8-10 minutes.  Add the onions and garlic and cook until softened, about 5 minutes.  Season with salt, pepper, sage and rosemary and pour in the diced tomatoes.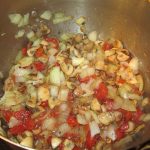 Remove the dried mushrooms from the stock.  They should be softened by now.  Chop them and add them to the soup pot.  Pour in all the stock except for the very last bit since any mushroom grit will be at the bottom of the pot.
Stir in the barley, salad savoy/kale and nutmeg.  Bring to a bubble, cover and reduce to a simmer.  Cook until the barley is soft, about 20 minutes.
Serves: 4-6