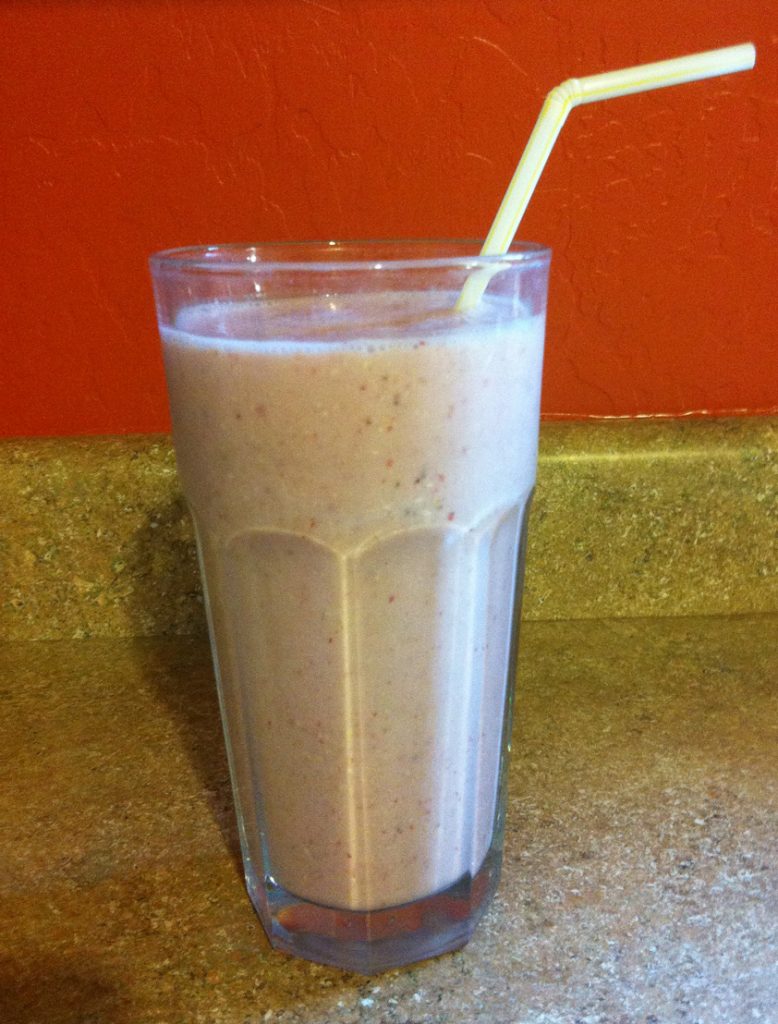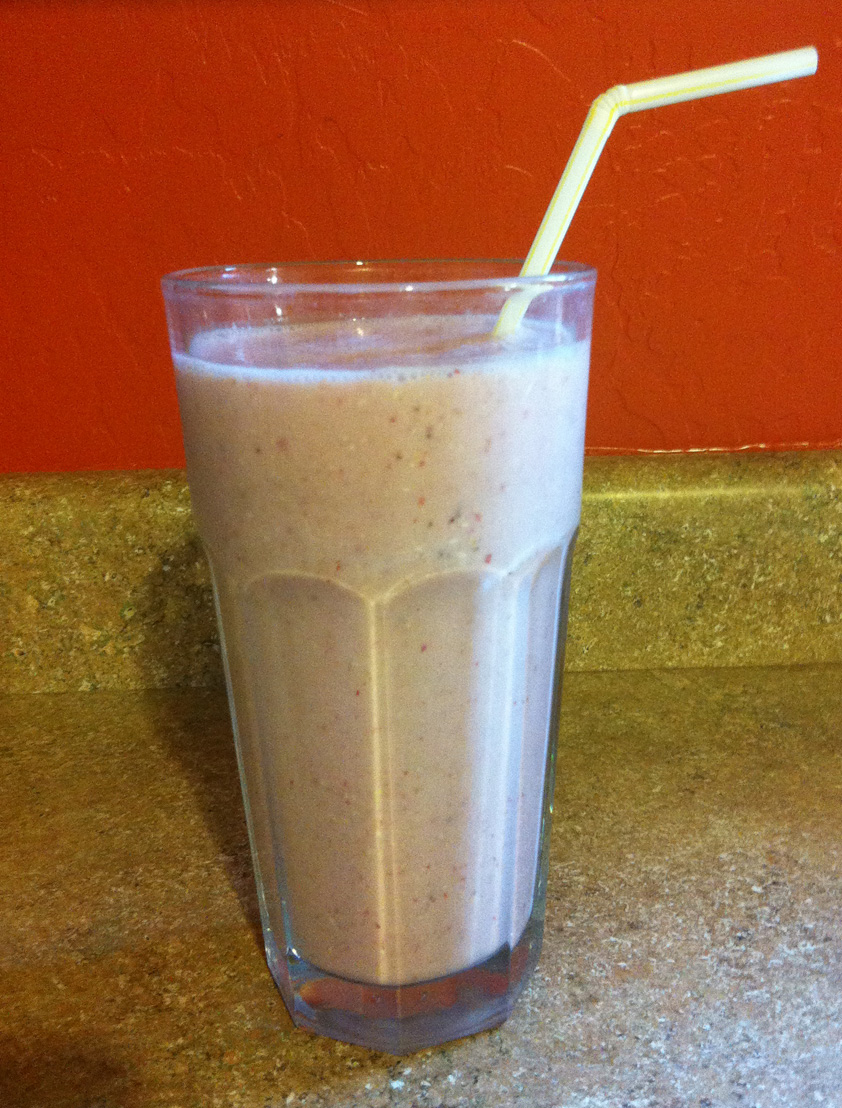 I'm usually terrible at making smoothies, but I thought I would give it another try. I found this recipe from the Martha Stewart website and decided to give it a try with only a slight modification. The original recipe called for raspberries, but I used strawberries instead. It turned out to be pretty good and was a great use for the coconut water I had in my freezer from the coconuts I opened a while back.
Ingredients:
1 Cup Ice
1/2 Cup Frozen Strawberries
1/2 Cup Plain Yogurt
1 Banana
1/2 Cup Old-Fashioned Rolled Oats
1 Tablespoon Honey
¾-1 Cup Coconut Water (or any juice)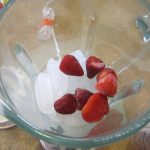 Place the ice and frozen strawberries in the blender.
Add the remaining ingredients on top. For the coconut water/juice, just start with ¾ cup and add more if you need to.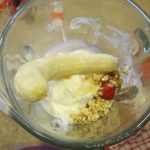 Blend until smooth and enjoy!
Yield: 2 Servings