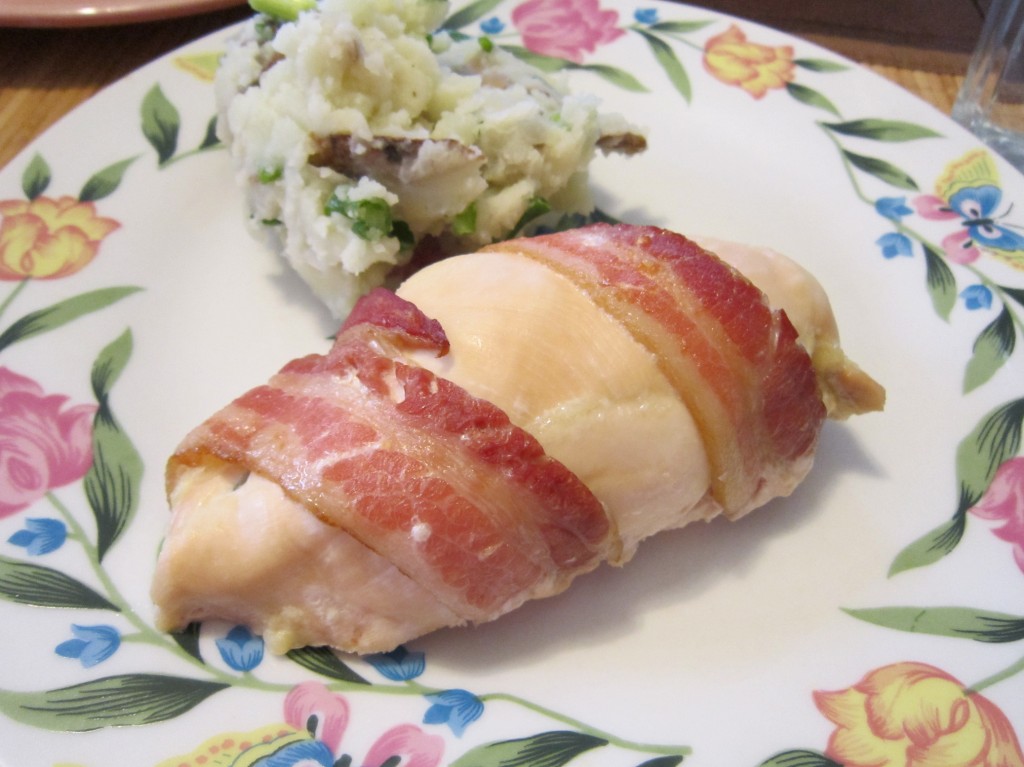 Bacon wrapped chicken breasts stuffed with blue cheese and arugula.  What a divine combination.  Blue cheese and bacon were made to be together and they are just so delicious in this dish.  Even if you don't like blue cheese (or think you don't like blue cheese) you should really try this…it might change your mind.
Ingredients:
4 Chicken Breasts
4 Slices Thick Cut Bacon
1 Container Blue Cheese Crumbles
A Large Handful Arugula (or Baby Spinach)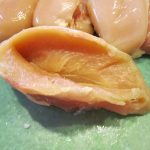 Preheat oven to 425°F.  Cover a baking sheet with foil and spray lightly with non-stick cooking spray.
Cut open the chicken breasts to make a pocket for the stuffing.  Be careful not to cut all the way through the chicken breasts.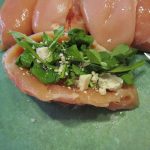 Stuff with a large spoonful of blue cheese and some arugula.
Wrap tightly with one bac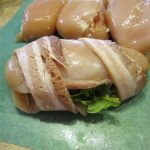 on strip.  You may need to carefully stretch your bacon strips before wrapping so they reach all the way around a couple times.  Make it so the ends of the bacon are under the chicken breast so it doesn't come apart.  Place on the baking sheet.
Bake until bacon is crispy and chicken is cooked thoroughly, about 20 minutes.
Serves: 4