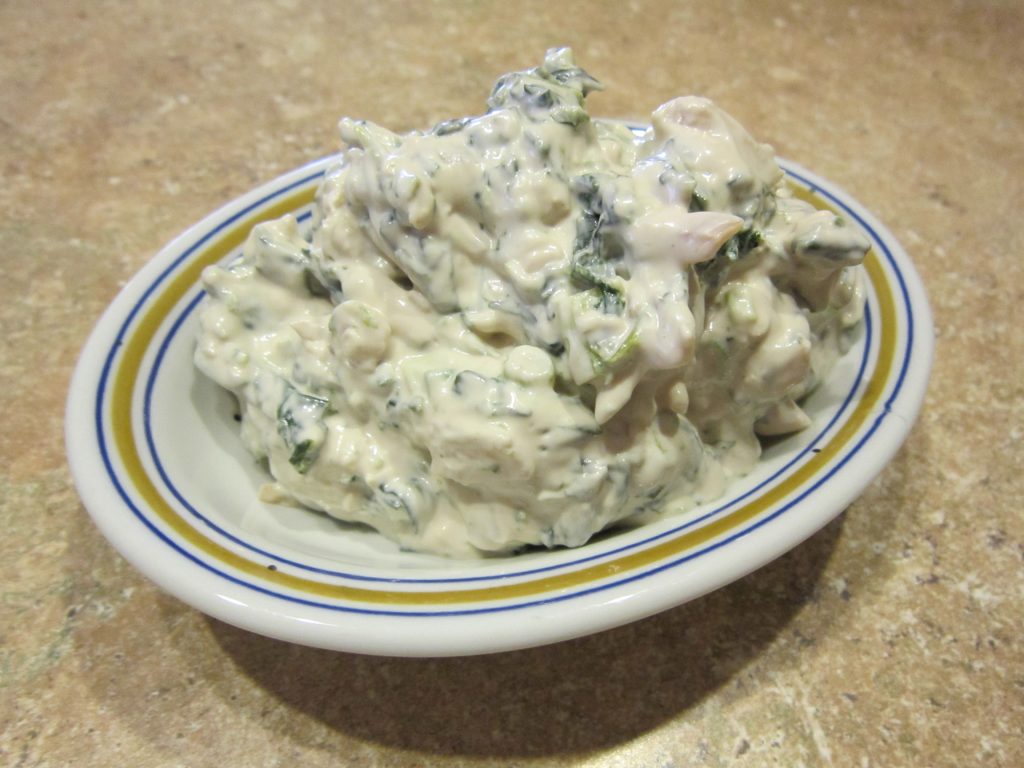 I made this spinach dip for a potluck lunch that I went to recently.  Everyone seemed to enjoy it and there was even enough left over to make something yummy for dinner.  Check back tomorrow to see what I made with the leftover spinach dip!
Ingredients:
1 Cup Mayonnaise
1 (16 ounce) Tub Sour Cream
1 (1.8 ounce) Package Dry Onion Soup Mix (Click here for homemade version)
1 (4 ounce) Can Water Chestnuts, drained and chopped
10 Ounce Package Frozen Chopped Spinach, thawed and drained
4 Green Onions, sliced
Combine all ingredients together in a medium bowl.  Cover and refrigerate for at least 6 hours, or overnight.
Serve with sliced bread or crackers.
Please follow and like us: