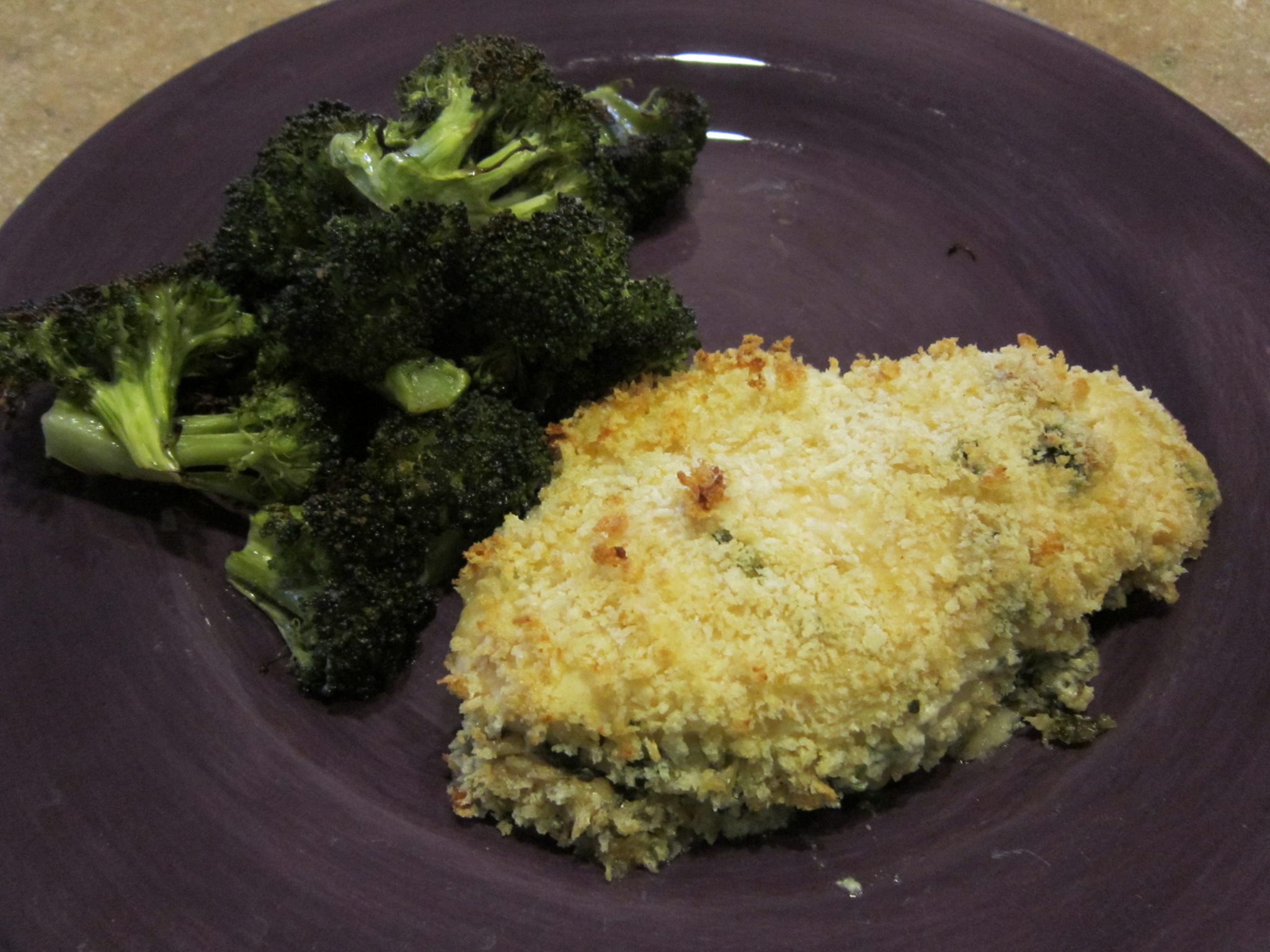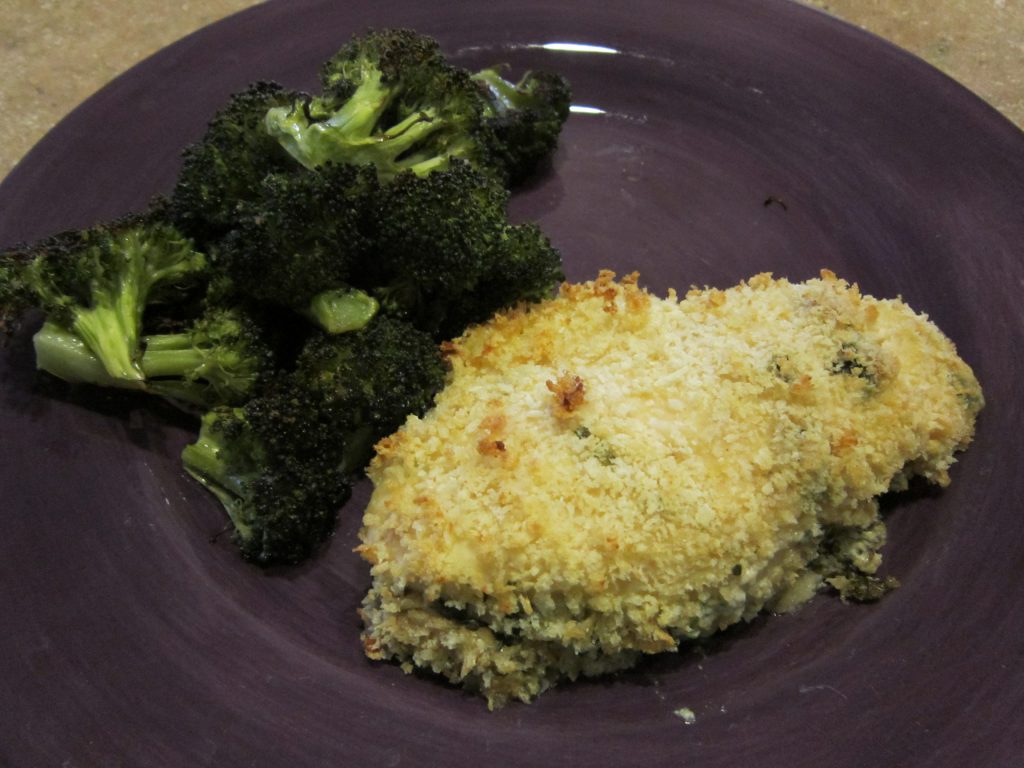 Delicious spinach dip stuffed inside a chicken breast, coated with bread crumbs and baked.  So good!  Definitely try this one if you have leftover spinach dip.  Here is a link to my spinach dip recipe.
Ingredients:
2-6 Tablespoons Leftover Spinach Dip
2 Chicken Breasts
1/4 Cup Flour
1 Tablespoon Garlic Powder
Salt and Pepper
1 Egg
1 Tablespoon Milk/Water
1/2 Cup Panko Bread Crumbs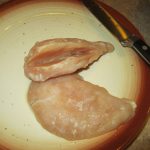 Preheat oven to 425°F.  Line a baking sheet with foil and spray with non-stick cooking spray.
Cut a slit in the chicken breasts to make room for the stuffing.  Make sure you don't cut all the way through the chicken breast.  You just want a pocket.
Stuff each chicken breast with 2-3 Tablespoons of leftover spinach dip.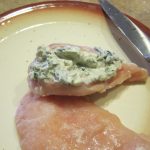 Set up a breading station with 3 plates.  On the first plate, combine the flour, garlic powder and salt & pepper.  On the second, lightly beat the egg and milk together.  The third plate will have the bread crumbs.
Bread your stuffed chicken by dredging in the flour mixture, dipping in the egg mixture and finally coating with the bread crumbs.  Place the coated chicken breasts on the prepared baking sheet.
Bake until chicken is cooked through, about 20 minutes.
Serves: 2
Please follow and like us: