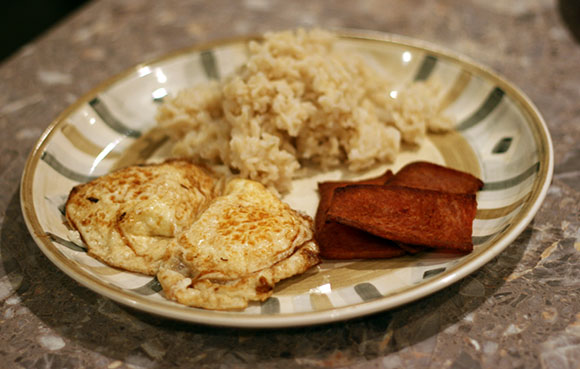 Spam is something I thought I would never eat!  On a recent trip to Hawaii, a friend made us Spam, Eggs and Rice to eat for breakfast.  It was so much better than I ever expected it to be.  The spam is sliced thin and browned up until it's crispy.  It reminds me of bacon, just saltier.  Chloe thought it was bacon.  The fried eggs are intended to be still runny so you can mix it in with the rice.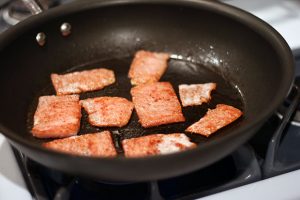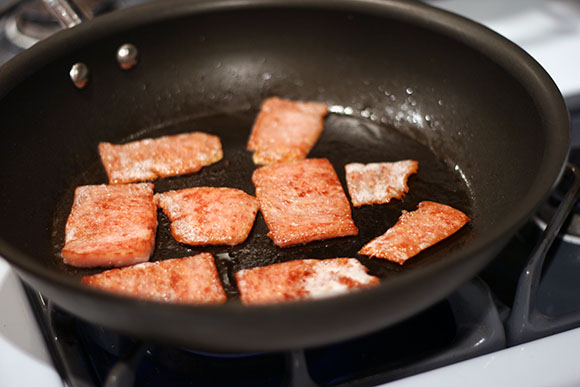 Ingredients:
1 Cup Brown Rice
1 Can Spam sliced thin
8 Eggs
Butter
Salt & Pepper
Cook rice in a rice cooker or on the stove.
When the rice is just about ready, heat a large skillet over medium high heat.  Brown the spam in the skillet until browned on both sides.  Brown it in batches so you don't crowd the pan.  Reserve on a paper towel lined plate and cover with foil to keep warm.
Use a paper towel to wipe some of the fat from the pan.  Fry the eggs over medium/high heat to your liking.  Add butter to the pan for cooking the eggs as needed.  Season with salt and pepper.
Serve a scoop of rice with two fried eggs and a few slices of browned spam.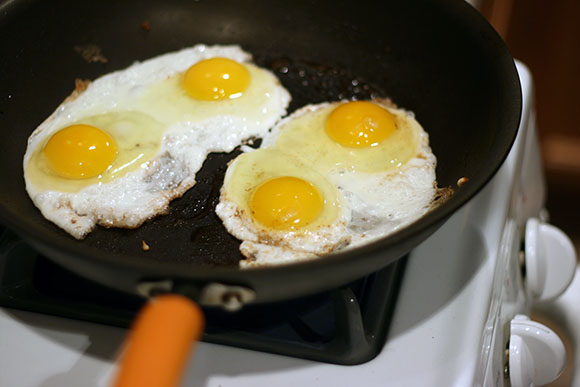 Serves: 4