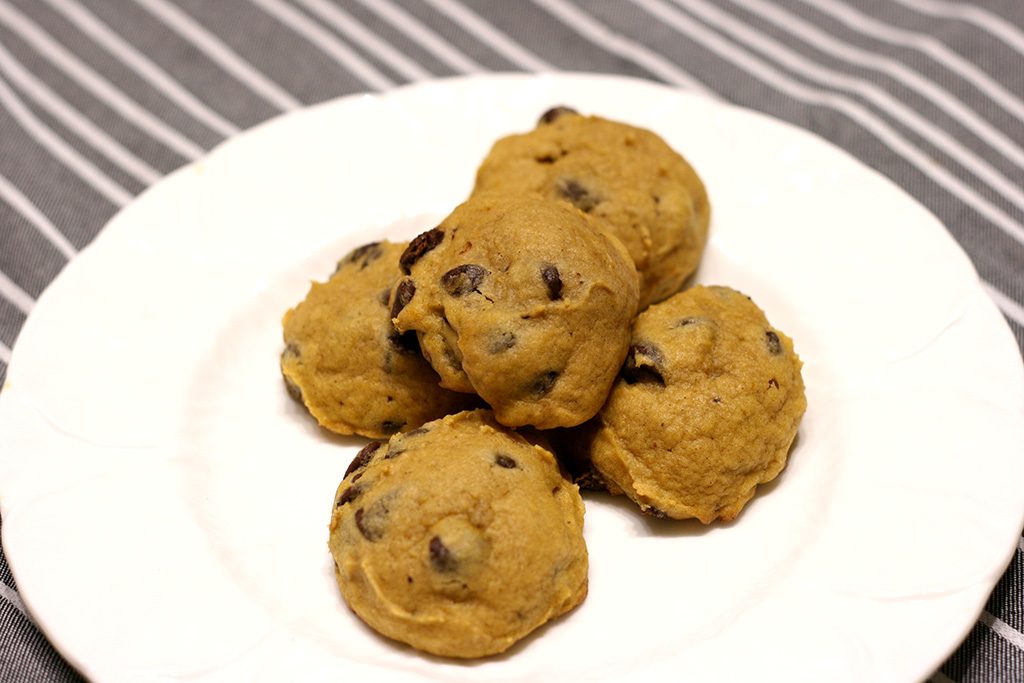 Soft cake-like pumpkin chocolate chip cookies are so delicious. This recipe makes a lot of cookies, so it's perfect for sharing. I feel slightly too obsessed with pumpkin everything right now, I might need an intervention so this doesn't turn into my pumpkin spice blog. Hahaha! For reals though, these cookies are yummy and you should make them.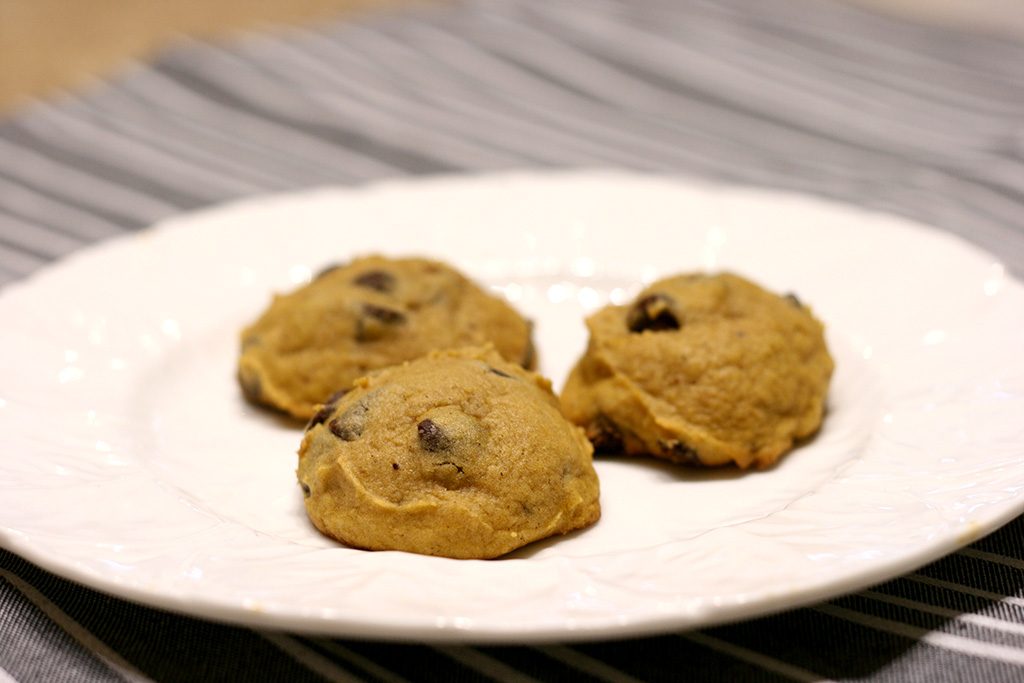 Ingredients:
2 sticks butter, softened
¼ cup sugar
1 ¼ cup brown sugar
15oz can pumpkin puree
2 eggs
1 teaspoon vanilla extract
3 cups flour
1 teaspoon baking soda
½ teaspoon kosher salt
1 teaspoon pumpkin pie spice
2 cups chocolate chips
Preheat oven to 375°F and grease 2 foil-lined baking sheets.
In a large bowl, cream together butter and sugars with an electric mixer or whisk. Mix in pumpkin, eggs, and vanilla until combined.
In another bowl, combine flour, baking soda, salt, and pumpkin pie spice. Add the flour mixture to the large bowl of wet ingredients. Mix until just combined. Fold in chocolate chips.
Scoop dough with a cookie scoop or a heaping Tablespoon onto the cookie sheets. Bake for 5 minutes, swap pans and bake for an additional 5 minutes. They will just start to brown when they are done. Repeat scooping and baking with remaining cookie dough.
Yield: 5 ½ dozen cookies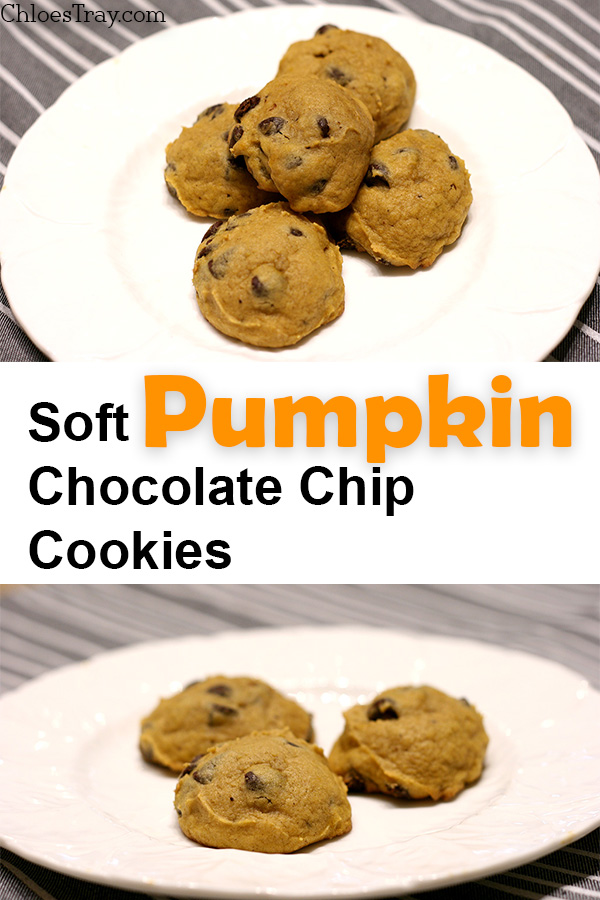 Please follow and like us: