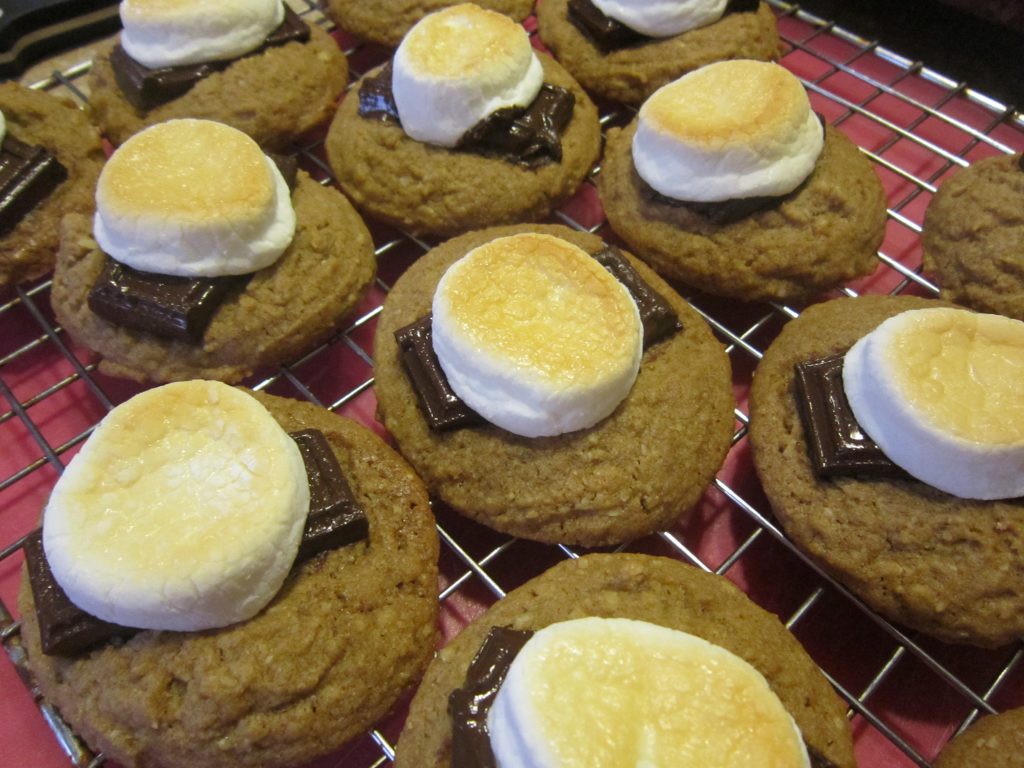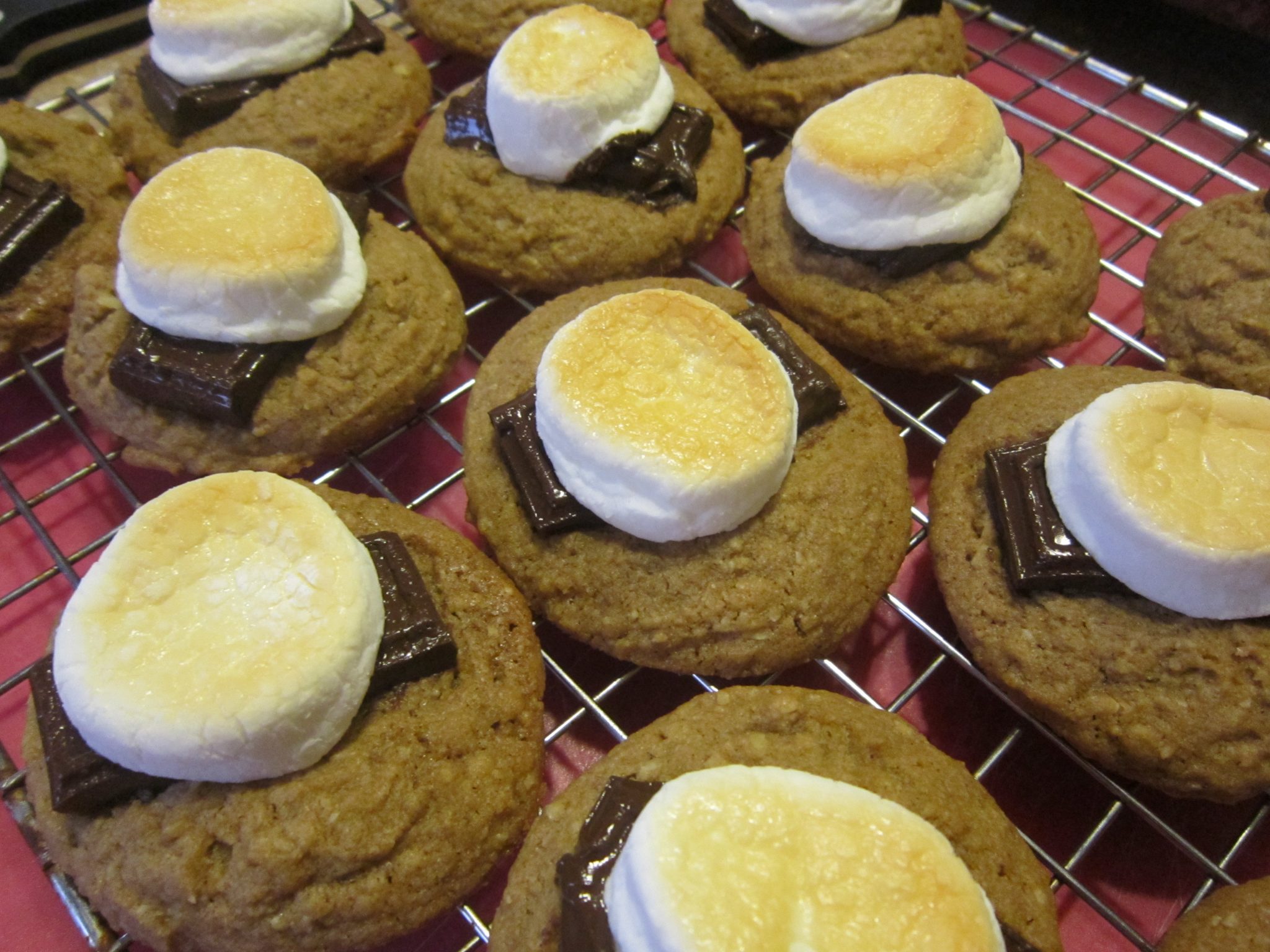 Yum!  Here is a great way to enjoy all the goodness of camping without even stepping outside.  I made these cookies to share with our camping buddies and everyone loved them.  This recipe comes from an issue of Everyday Food.
Ingredients:
1/2 Cup Old-Fashioned Rolled Oats
1 Cup All-Purpose Flour
1 Cup Whole-Wheat Flour
3/4 teaspoon Ground Cinnamon
1/2 teaspoon Baking Soda
1/2 teaspoon Kosher Salt
1 Cup (2 Sticks) Unsalted Butter, Room Temperature
3/4 Cup Light Brown Sugar
1 Large Egg
8 oz Dark Chocolate (2 large chocolate bars), cut into squares
15 Large Marshmallows, halved horizontally
Preheat oven to 350°F.  Line 2 baking sheets with foil and spray with non-stick cooking spray.
Pour the oats into a food processor and pulse until finely ground.  Add the all-purpose and whole-wheat flours, cinnamon, baking soda and salt.  Pulse a few times to combine everything.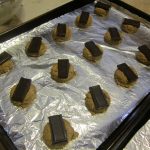 Beat together the butter and brown sugar with an electric mixer (use a stand mixer if you have one – the dough will be thick).  Beat in the egg and scrape down the sides of the bowl.  Add the flour mixture and mix until combined.
Drop by Tablespoonfuls onto the prepared baking sheets and top each with a piece of chocolate, pressing down lightly.  Bake until lightly golden brown, 11-13 minutes.  Rotate the baking sheets halfway through baking.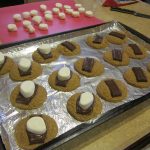 Once they are baked, turn on the broiler.  Top each cookie with a marshmallow half.  Broil one sheet of cookies at a time until the marshmallows are lightly browned.  They brown fast, so don't walk away from the oven.
Cool on wire racks.
Yield: about 30 cookies