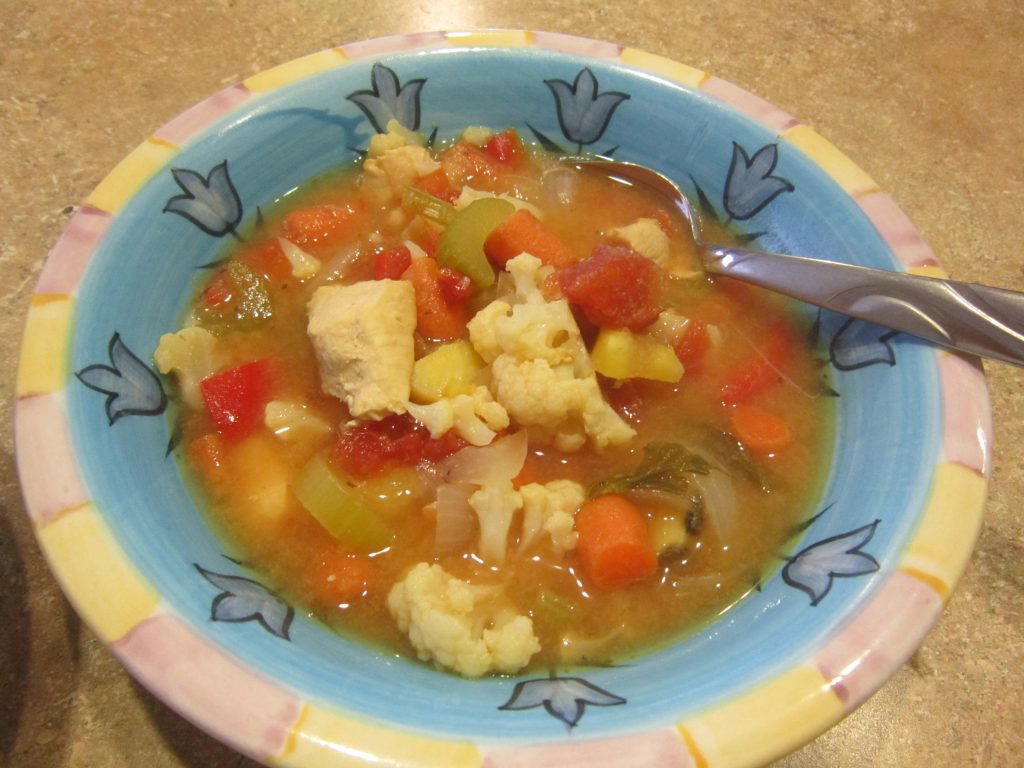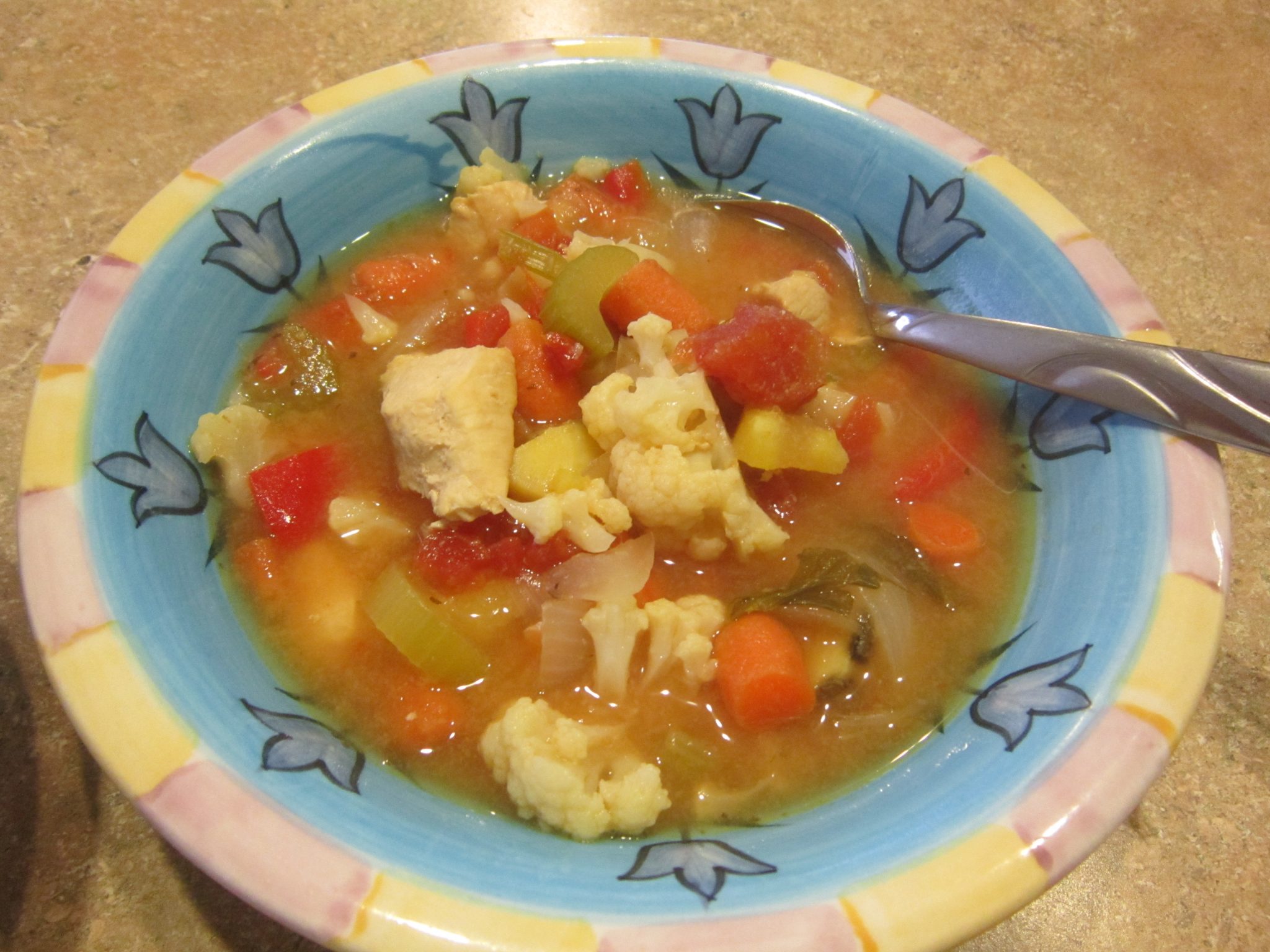 Peanut butter soup!?  You may think that sounds crazy, but that's OK because I thought it sounded crazy until I tried it.  The peanut butter wasn't overpowering and it gave it a very good flavor.
Ingredients:
2 Tablespoons Extra Virgin Olive Oil
1 ¼ lbs Boneless Skinless Chicken Breasts, cut into bite sized pieces
Salt & Pepper
1 Large Onion, chopped
1 lb Sweet Potatoes, peeled & chopped
4 Celery Stalks, chopped
2 Cups Baby Carrots, chopped
1 Red Bell Pepper, chopped
1 Head Cauliflower, cut into florets
1 (14.5 oz) Can Diced Tomatoes with Basil and Garlic
8 Cups Chicken Broth
1 teaspoon Garlic Powder (or 2 cloves garlic, grated)
1/2 Cup Smooth Peanut Butter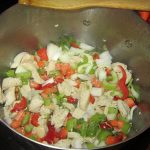 Heat the olive oil in a large soup pot over medium-high heat.  Once hot, add the chicken and cook until browned.  Season with salt and pepper.
Add the onion, celery, carrots and bell pepper.  Cook until softened, about 5 minutes.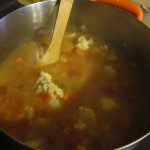 Add the potatoes, cauliflower, diced tomatoes and broth.  Bring to a bubble, then reduce to a simmer and cover.  Season with salt and pepper to taste.  Cook until the potatoes are softened, about 15 minutes.
Stir in the peanut butter and stir until combined.
Serves: about 8