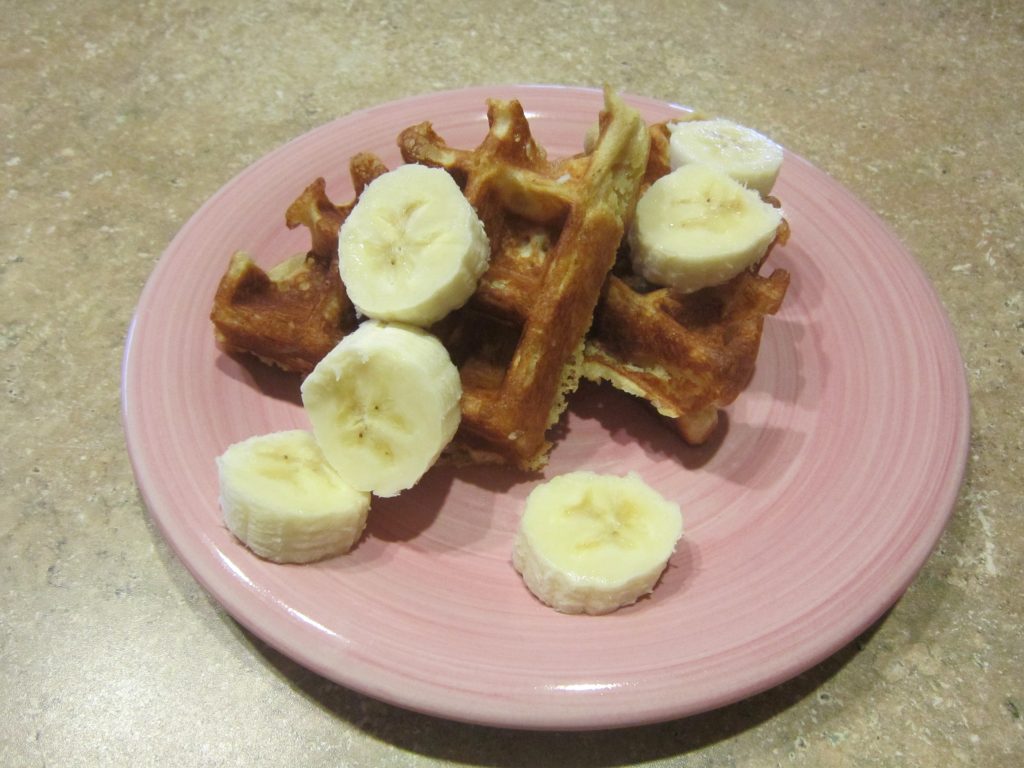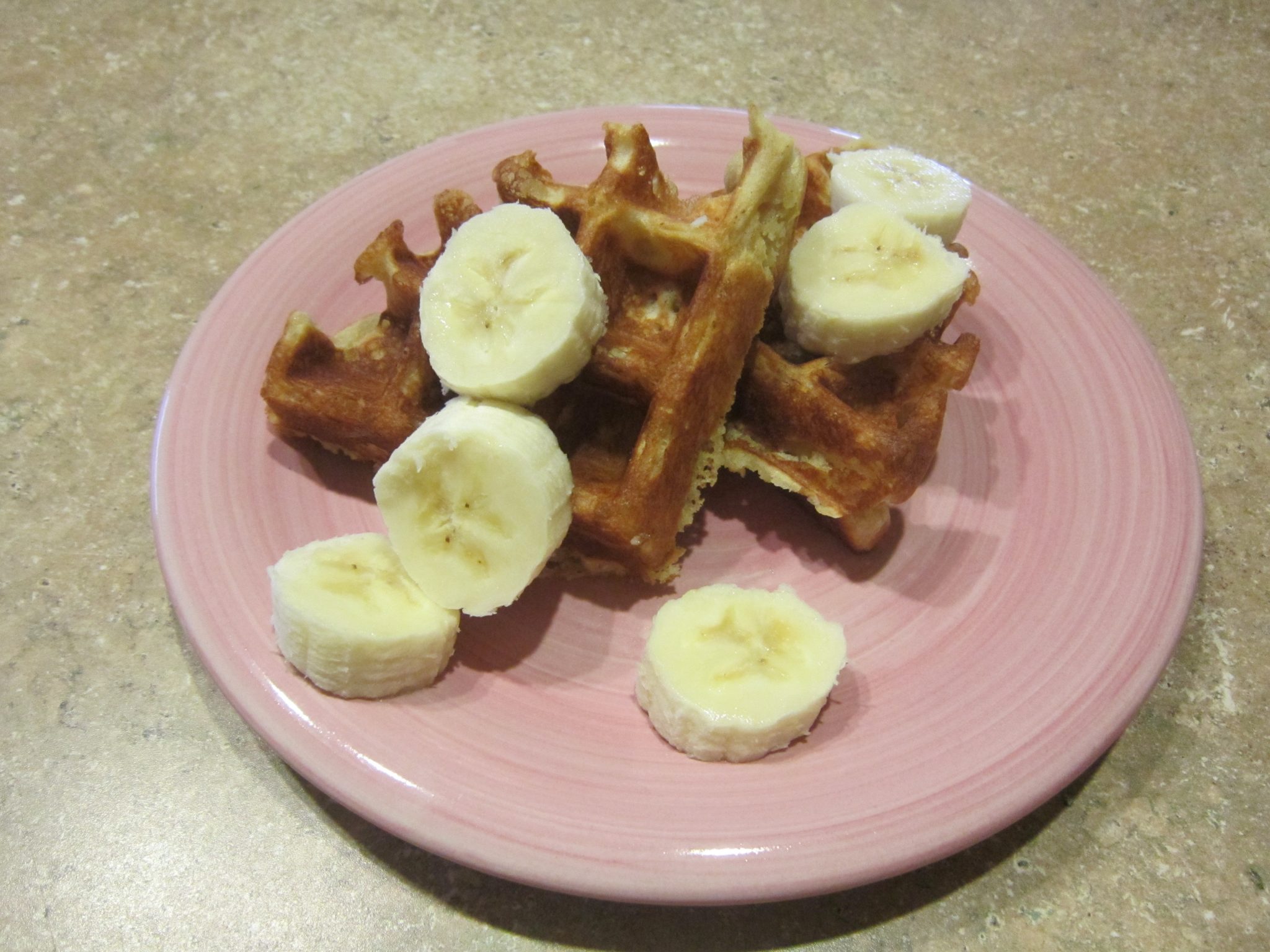 I usually stick with the same waffle recipe, but I saw this one in an issue of Everyday Food and had to try it.  Chloe really liked these too!  We were out of syrup so I made a blackberry sauce to go with them, which is a modified version of a recipe from Weelicious.com.
Ingredients:
1 3/4 Cups All-Purpose Flour
2 Tablespoons Sugar
2 teaspoons Baking Powder
1 teaspoon Baking Soda
1/2 teaspoon Kosher Salt
1/4 Cup Unsalted Butter, melted
6 Tablespoons Creamy Peanut Butter
2 Cups Buttermilk
2 Large Eggs
3 Bananas, sliced for topping
For Blackberry Sauce –
12oz Frozen Blackberries
2 Tablespoons Honey
1/4 Cup Water
1 Tablespoon Cornstarch
Preheat waffle iron. If you want to keep the waffles warm while cooking the others, preheat oven to 275°F and place a wire rack on a baking sheet and put in oven.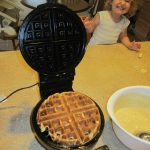 Combine the flour, sugar, baking powder, baking soda, and salt together in a large bowl.
Blend the butter and peanut butter together in a blender.  Add the buttermilk and eggs and blend until just combined.  Pour over the flour mixture, stirring until just combined.
Spray the preheated waffle iron with non-stick cooking spray.  Ladle about 1/2-3/4 cup of waffle batter onto the waffle iron.  Cook until browned.  Keep warm in oven.
To make the blackberry sauce: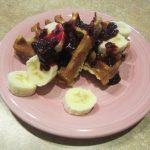 Combine the berries and honey in a small saucepan over medium-low heat.  Smash them with a wooden spoon once they are defrosted.
Mix the water and cornstarch together in a small bowl.  Pour into the saucepan and cook for about 2 minutes, stirring frequently.
Serve the waffles with sliced bananas and blackberry sauce.
Yield: 6 Waffles
Chloe Quote: "Hmm, That nummy.  I need eat it.  nom nom nom."