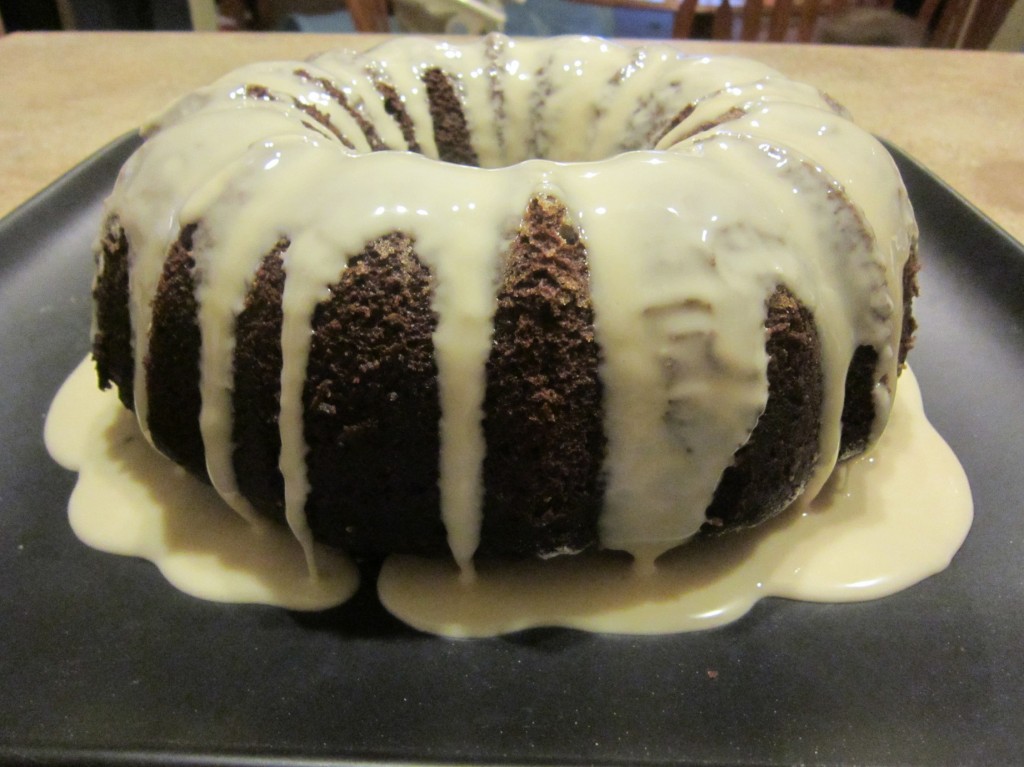 And here is the recipe for Robbie's birthday cake.  This cake turned out great and was super moist.  The glaze is quite tasty too.  This recipe came from Food Network.
Ingredients:
1 Stick Unsalted Butter, plus more for the pan
2 Cups All-Purpose Flour, plus more for dusting
2 1/2 Cups Root Beer
1 Cup Unsweetened Cocoa Powder
1/4 Cup Semisweet Chocolate Chips
1 Cup Granulated Sugar
1/2 Cup Packed Dark Brown Sugar
1 1/4 teaspoons Baking Soda
1/2 teaspoon Ground Allspice
1 teaspoon Salt, plus a pinch
3 Large Eggs, beaten
2 1/2 Cups Powdered Sugar
1 teaspoon Vanilla Extract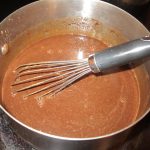 Preheat oven to 325°F.  Butter and flour a Bundt pan, shaking out any excess flour.
In a medium saucepan over medium heat, melt together 2 cups root beer, cocoa powder, chocolate chips and butter.  Whisk in the granulated sugar and brown sugar until dissolved.  Let cool.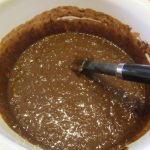 In a large bowl, combine the flour, baking soda, allspice and 1 teaspoon salt.
Whisk the eggs into the cooled root beer mixture.  Add to the large bowl containing the flour mixture.  Fold together to combine.
Pour the cake batter into the prepared Bundt pan and place in oven.  Bake until a toothpick inserted in the center comes out clean, about 55 minutes.  Rotate the pan half way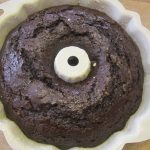 through baking.
When the cake comes out of the oven, poke all over with a skewer.  Pour 1/4 cup root beer over the cake and let rest for 20 minutes.
Invert the cake onto a serving dish.  Let cool.
When the cake is cooled, make the glaze.  Combine 1/4 cup root beer, a pinch of salt, powdered sugar and vanilla in a medium bowl and whisk until smooth.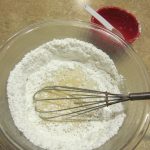 Drizzle the root beer glaze over the cake.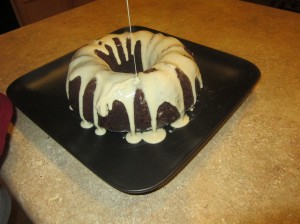 Serves 8-10