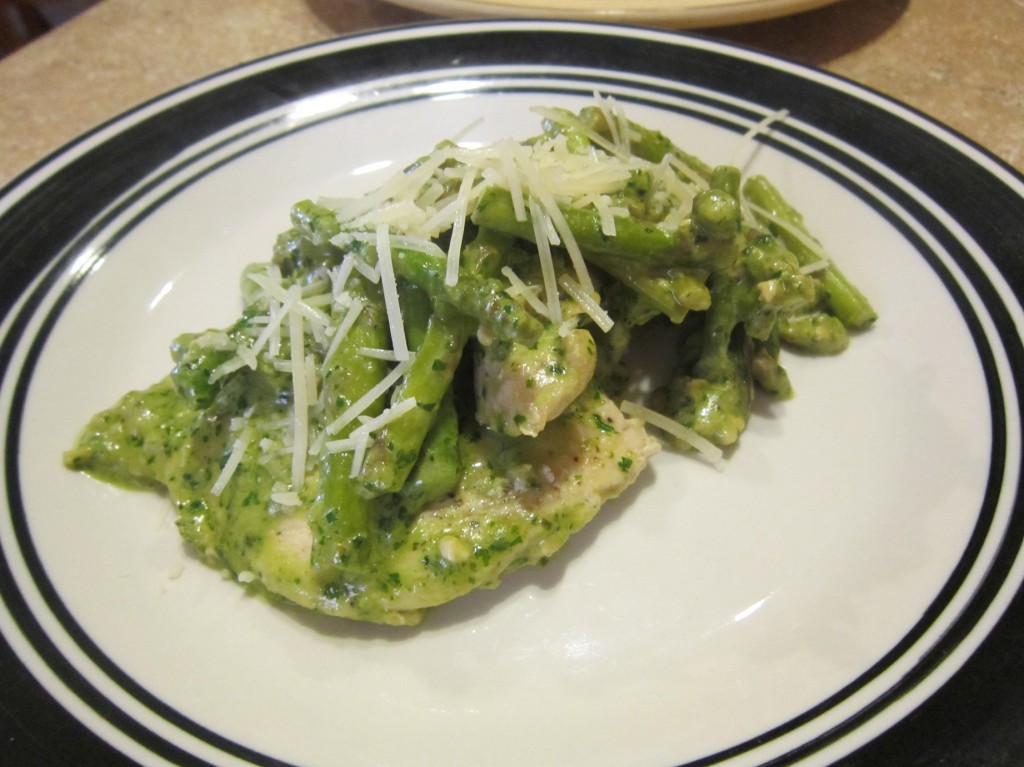 Sometimes I make something absolutely amazing for dinner and this dish is certainly one of those times.  This meal is easy, quick and so delicious. I can't take all the credit for this delicious meal:  here's where I found the recipe
Ingredients:
4 Boneless, Skinless Chicken Breasts
Salt & Pepper
1 Tablespoon Extra Virgin Olive Oil
1 Bunch Asparagus, cut into bite sized pieces (tough ends removed first)
1/2 Cup Cream/Half&Half/Evaporated Milk
For the Pesto Sauce – (Or substitute about 1/2 cup store-bought pesto sauce)
1/4 Cup Blanched Almonds
1 Cup Basil, about 20 leaves
1 tsp Dried Tarragon
1/4 Cup Fresh Parsley
1 Lemon, zested
1 Clove Garlic
1/2 Cup Grated Parmesan Cheese
1/3 Cup Extra Virgin Olive Oil
Salt & Pepper
Butterfly and pound out your chicken breasts to make cutlets.  Check out this quick tutorial for more info on that: How To Make Chicken Cutlets.  Season your chicken cutlets with salt and pepper.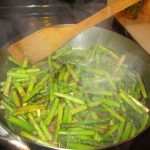 Heat the olive oil in a large skillet over medium-high heat.  Add half of the chicken cutlets.  You will have to do this in two batches so you don't crowd the pan.  Cook for about 3 minutes on each side.  Reserve on a plate and cook up the remaining cutlets.  Reserve all the cooked chicken cutlets on a plate.
While the chicken is cooking, prepare the pesto sauce.  Combine all pesto sauce ingredients except for the olive oil in a food processor.  Turn on and stream in the olive oil.  Season to taste with salt and pepper.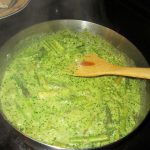 Put the asparagus in the pan, cooking for 3-4 minutes.  Add a little more olive oil if the pan is dry.  Add in the cream and pesto sauce, stirring to combine.
Add the chicken back to the pan and coat with the sauce.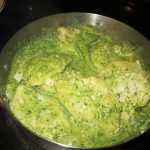 Serve 2 chicken cutlets per person with asparagus and creamy pesto sauce on top.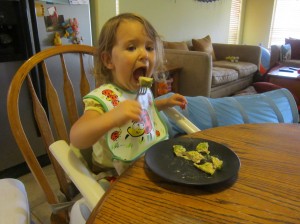 Serves: 4