This is the meal that Robbie wanted for his birthday this year.  It's quite a meal!  It's my homemade version of the Fried Chicken Eggs Benedict from Hash House a go go.  It is made of mashed potatoes, biscuits, lettuce, tomatoes, bacon, sage fried chicken, eggs, mozzarella cheese, and a chipotle cream sauce.  Make sure to read through the whole recipe before making this dish since you will be preparing several things at once.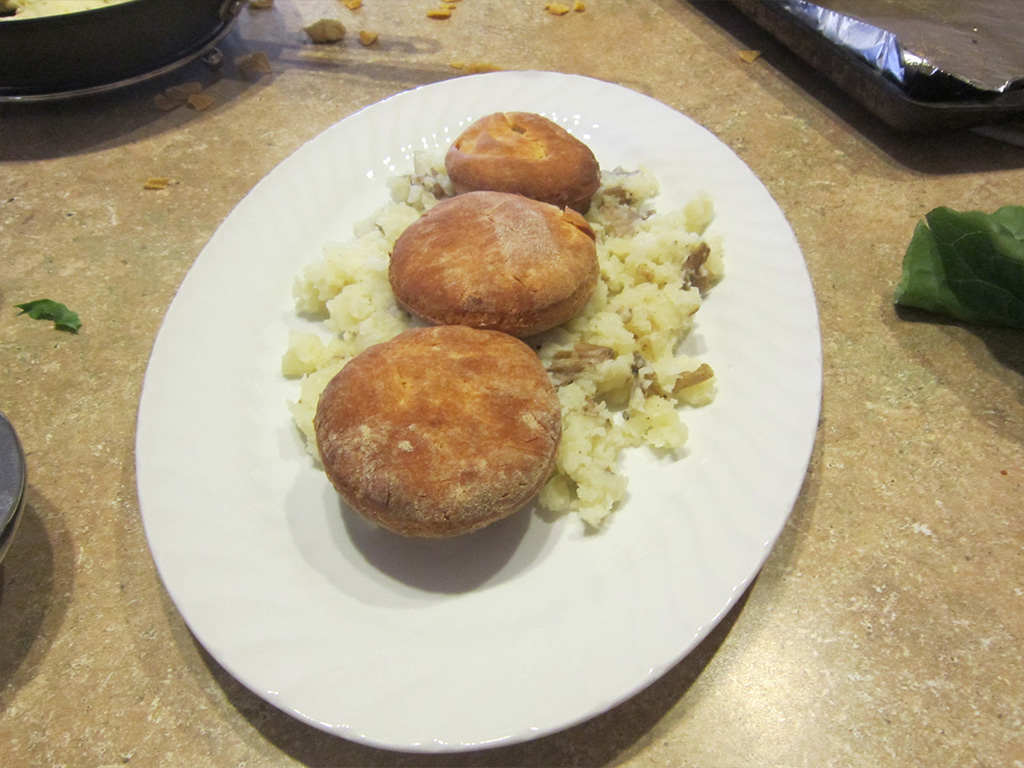 The first thing to make is the biscuit dough, so they can be popped into the oven when it is time. This will make six biscuits, but we only need three of them for this recipe.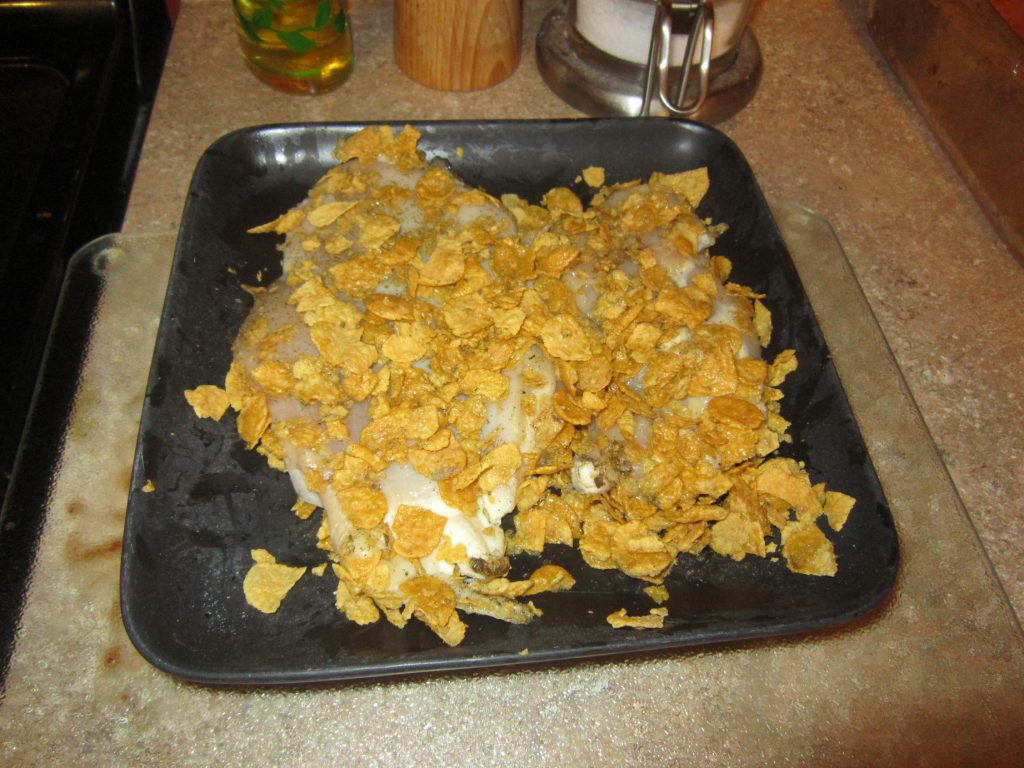 Next prepare the chicken to be fried by coating it in a mixture of cornflakes and sage. This fried chicken recipe was found on Food Network's website and is the actual recipe used at the restaurant.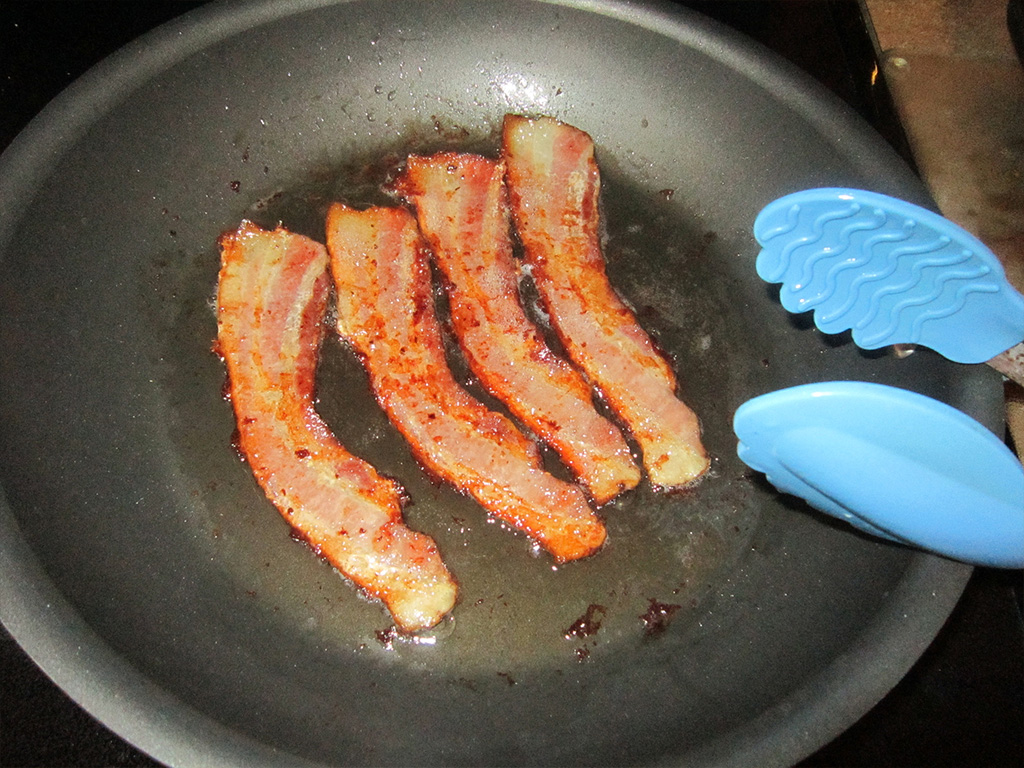 Next, cook the three slices of bacon. I cooked an extra slice for Chloe to eat.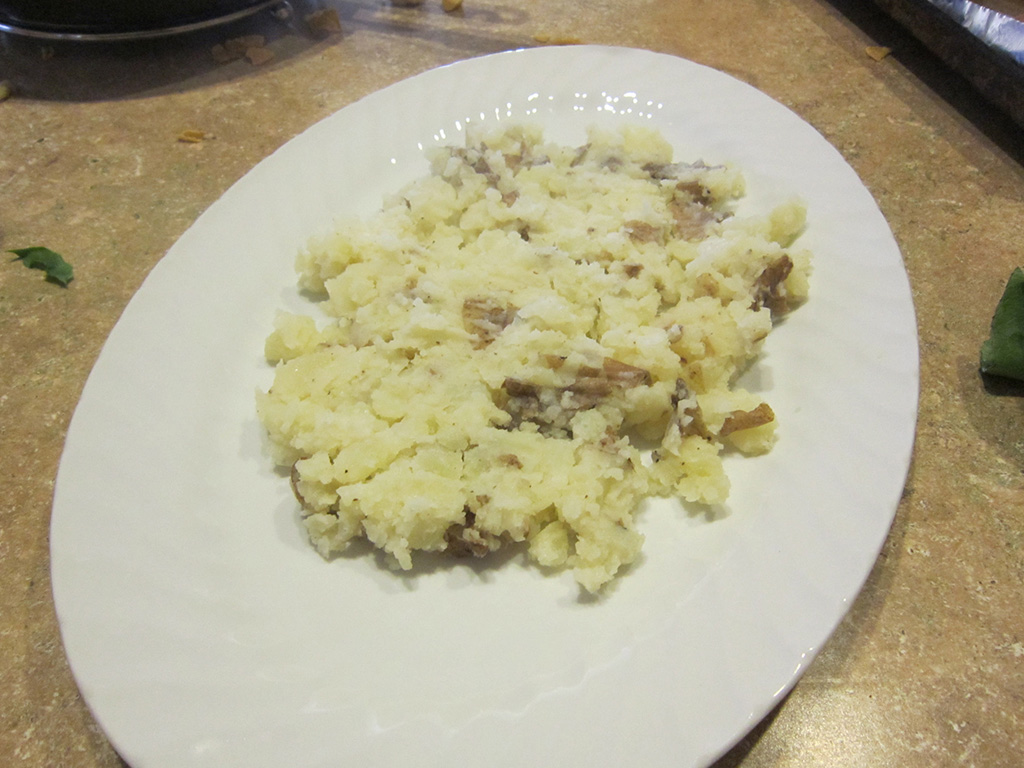 Make the mashed potatoes next. These were very simple mashed potatoes, but you could add garlic or other seasonings to them.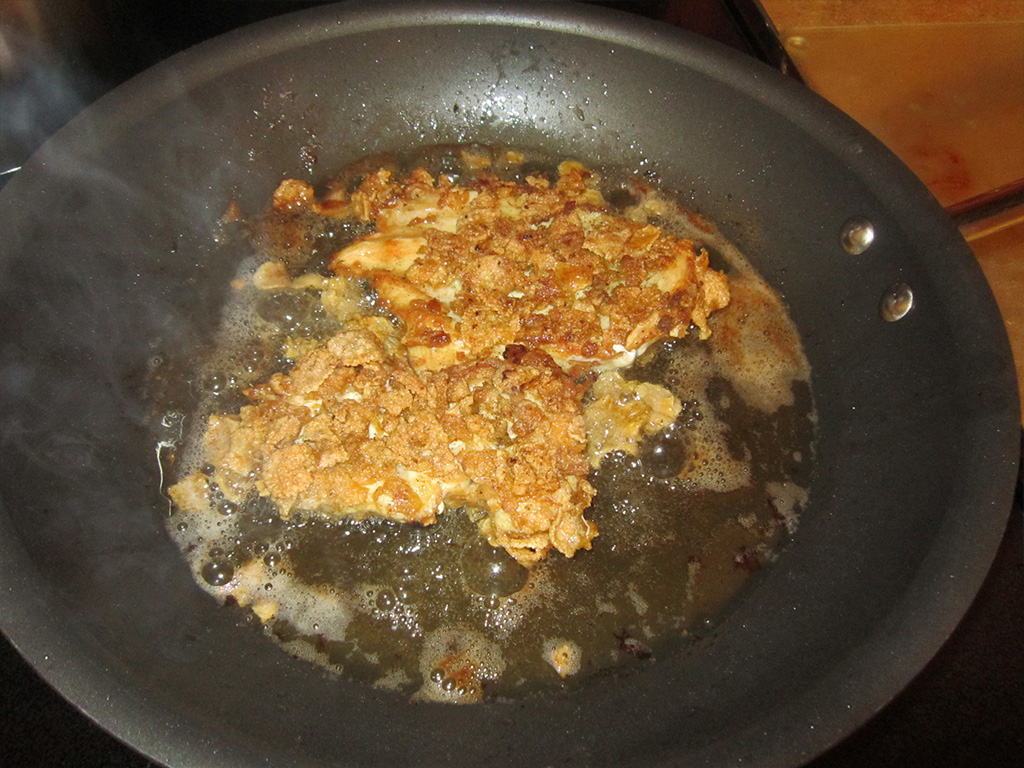 Fry the chicken and bake the biscuits.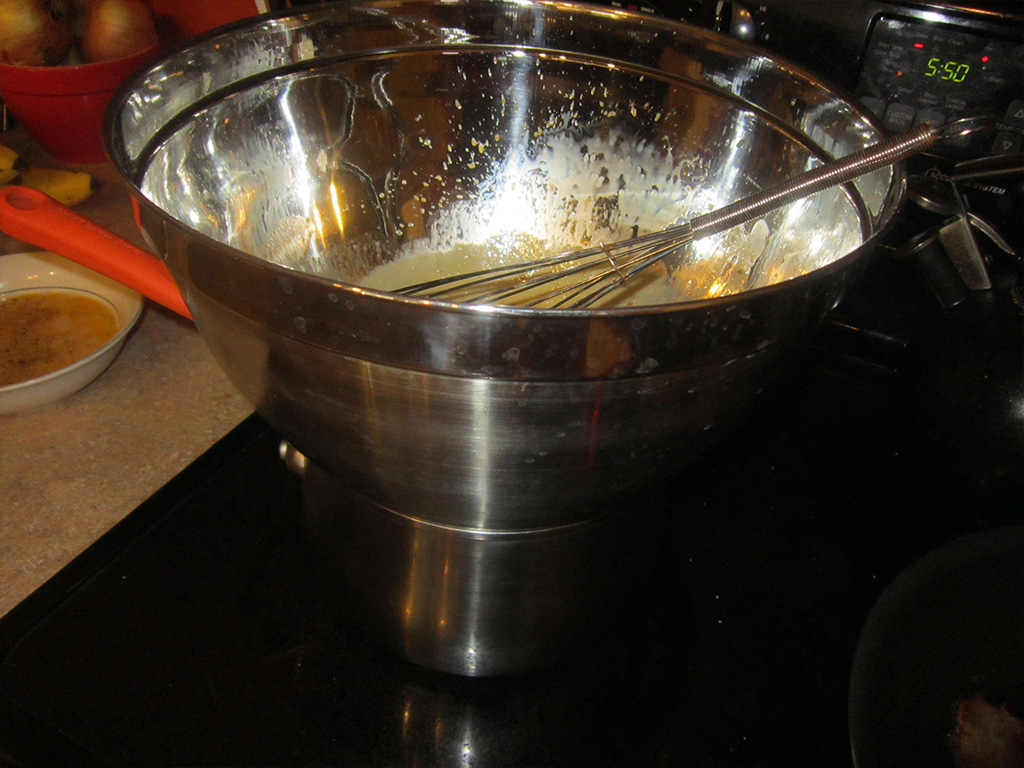 Prepare the chipotle cream sauce using the heat from the pot the potatoes are in. The sauce is made by whisking together egg yolks and lemon juice until they thicken and double in size. Add in cayenne, salt, chopped chipotle pepper in adobo, and a little of the adobo sauce. Whisk in some butter until it has thickened.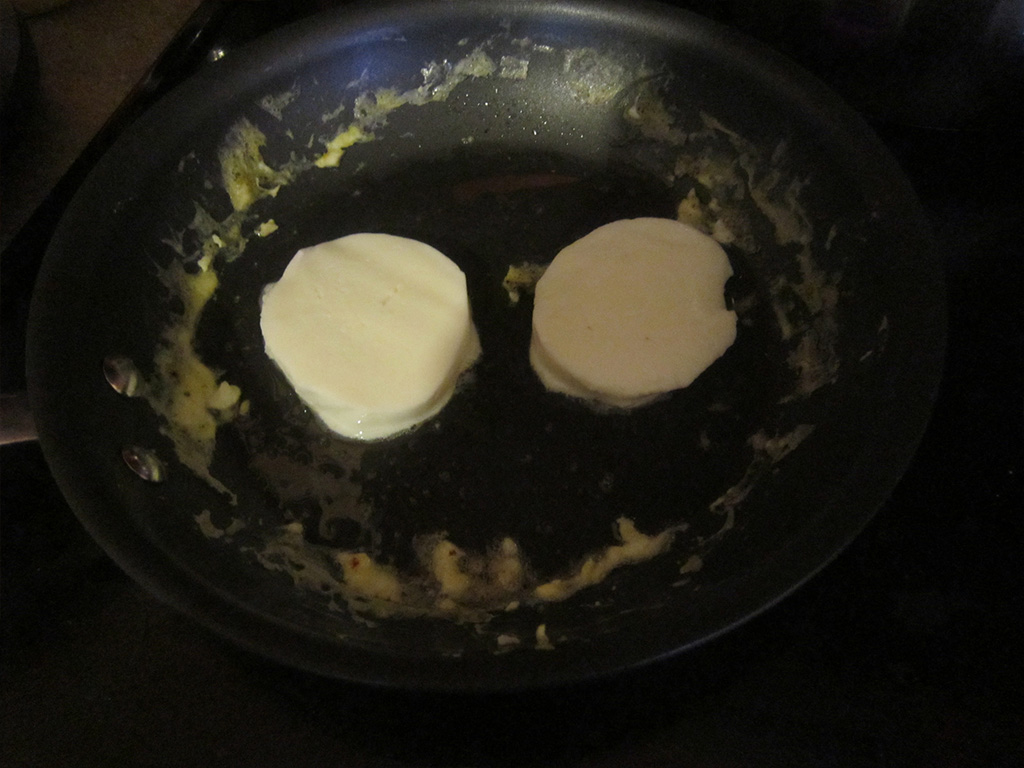 Next, cook the eggs. After the eggs are cooked, lay the 2 thick cut slices of mozzarella cheese in the pan to warm and start to melt. Just don't leave them there too long or it will be difficult to pick them up.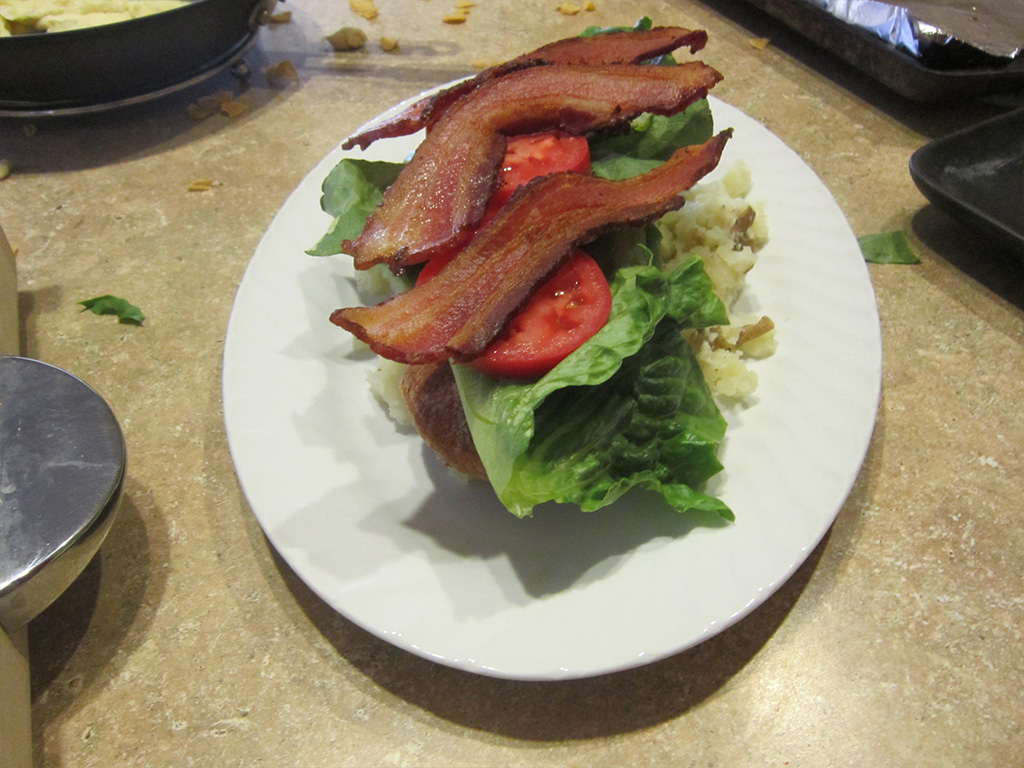 Now it's time for assembly. 
On top of a large platter, layer in this order:
Mashed Potatoes
3 Biscuits
Lettuce
Tomato Slices
Bacon
Fried Chicken
Eggs
Mozzarella Cheese
Chipotle cream sauce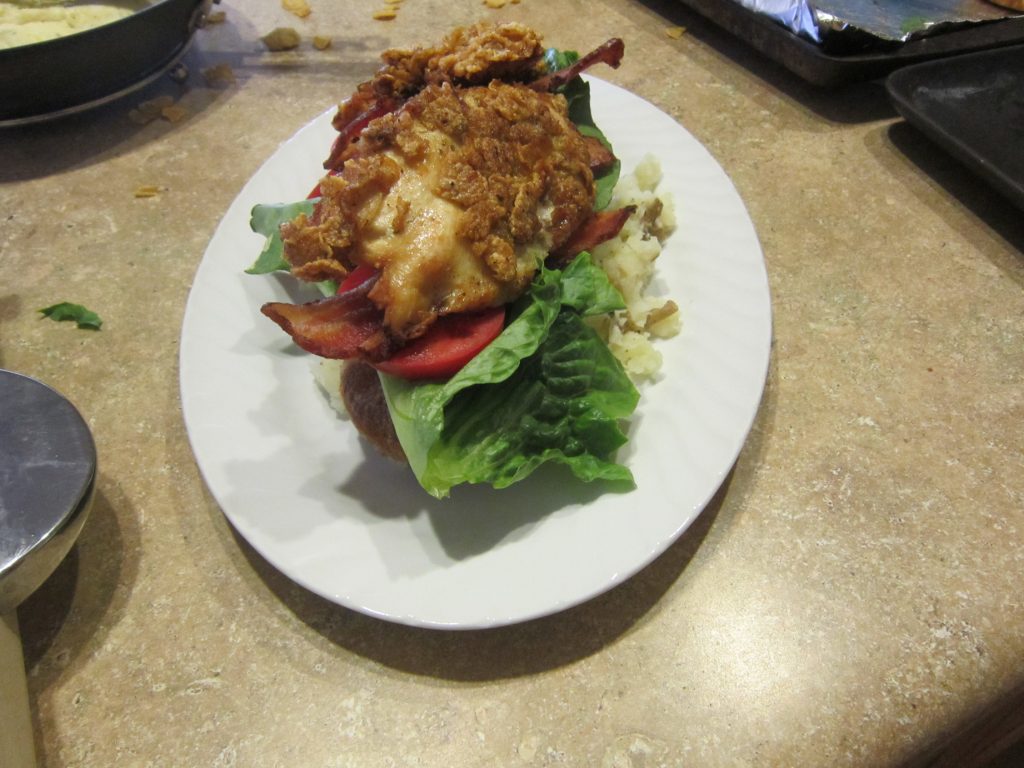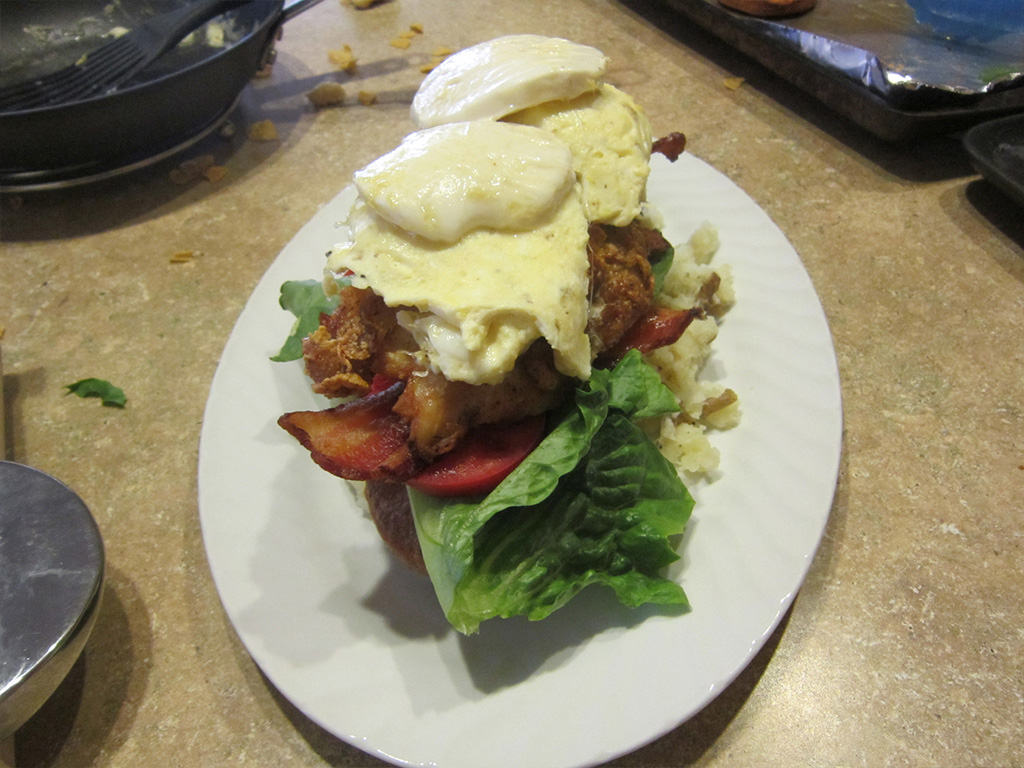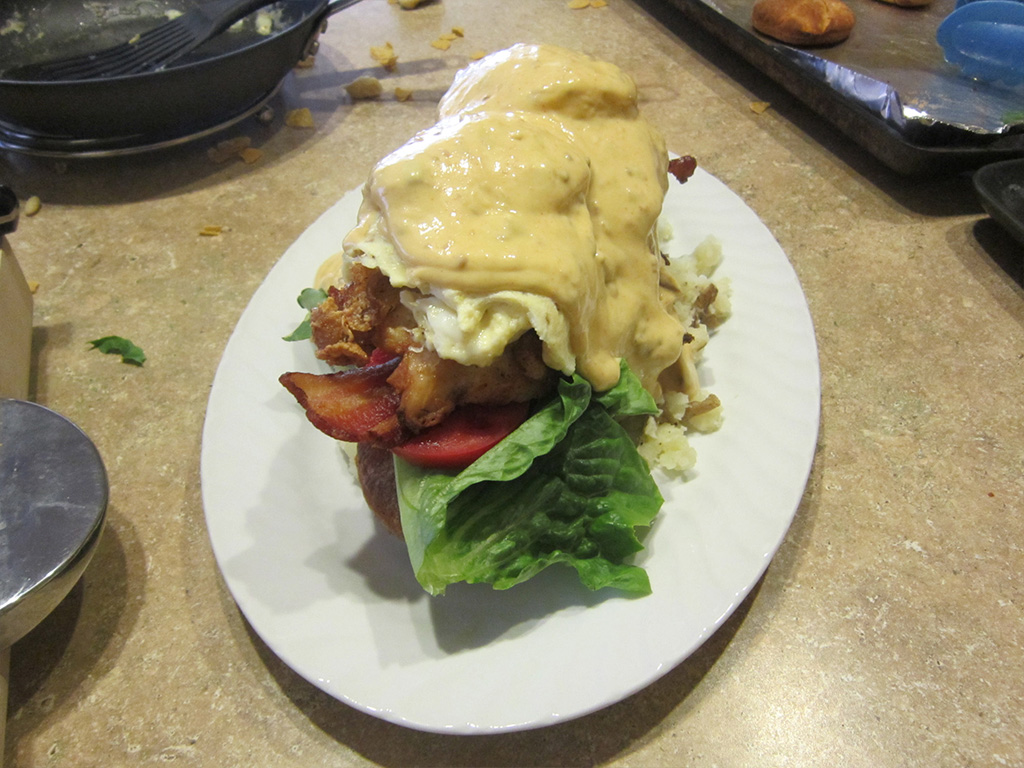 And don't forget to stab it with a steak knife…or 2!
There you have it! Fried Chicken Eggs Benedict! A crazy birthday meal!