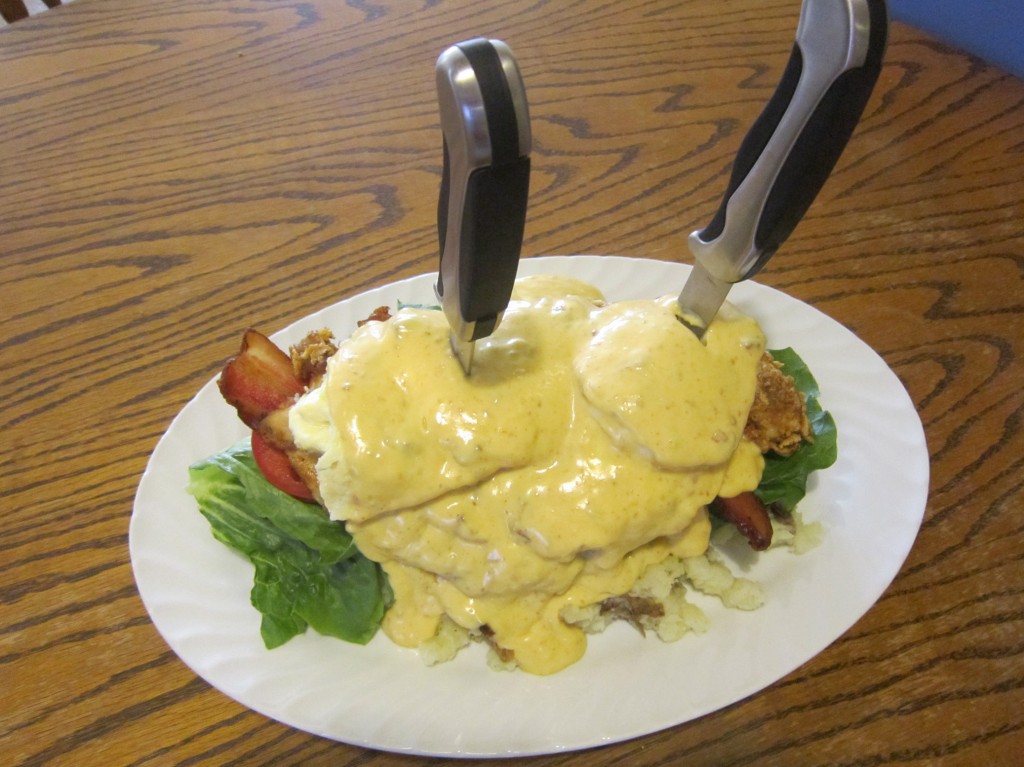 This is what Robbie wanted for his birthday dinner this year.  It's a remake of something he had in Las Vegas at Hash House a go go.  It's actually a breakfast item on their menu, but I couldn't imagine eating this for breakfast.  Starting at the bottom of the stack, it's mashed potatoes, biscuits, lettuce, tomatoes, bacon, sage fried chicken, eggs, mozzarella cheese, and a chipotle cream sauce.  Click here to see the recipe.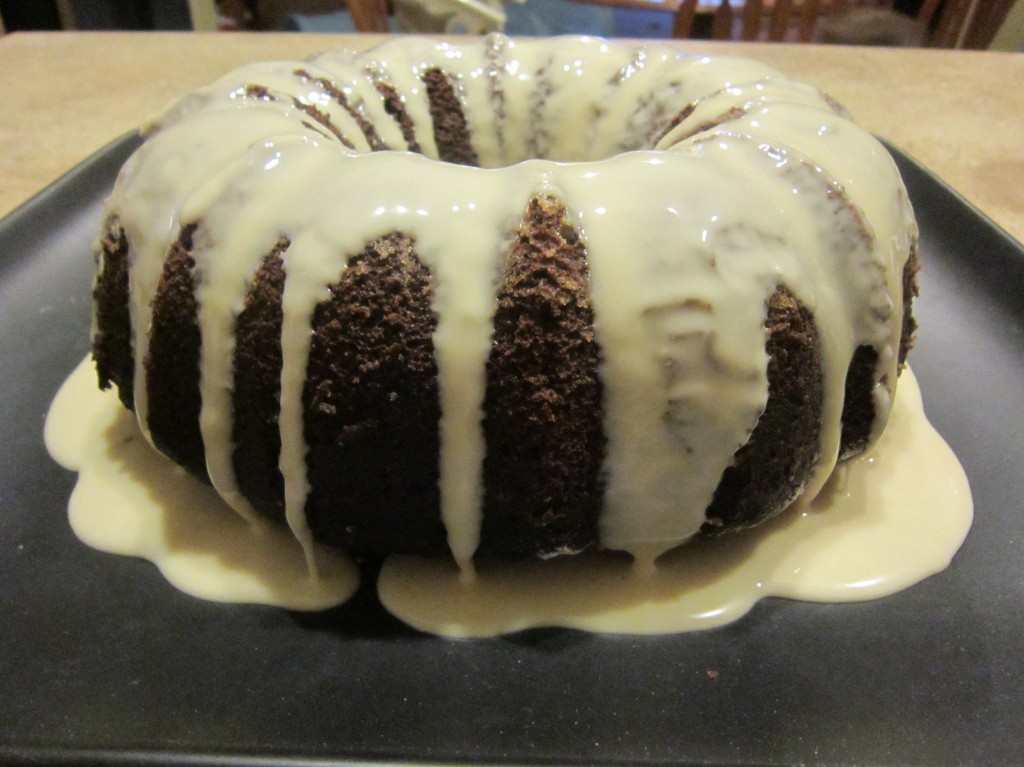 And it's not a birthday without cake!  If you know Robbie you know he loves root beer.  So I made him a Root Beer Cake.  Click here to see the recipe.
Happy Birthday Robbie!