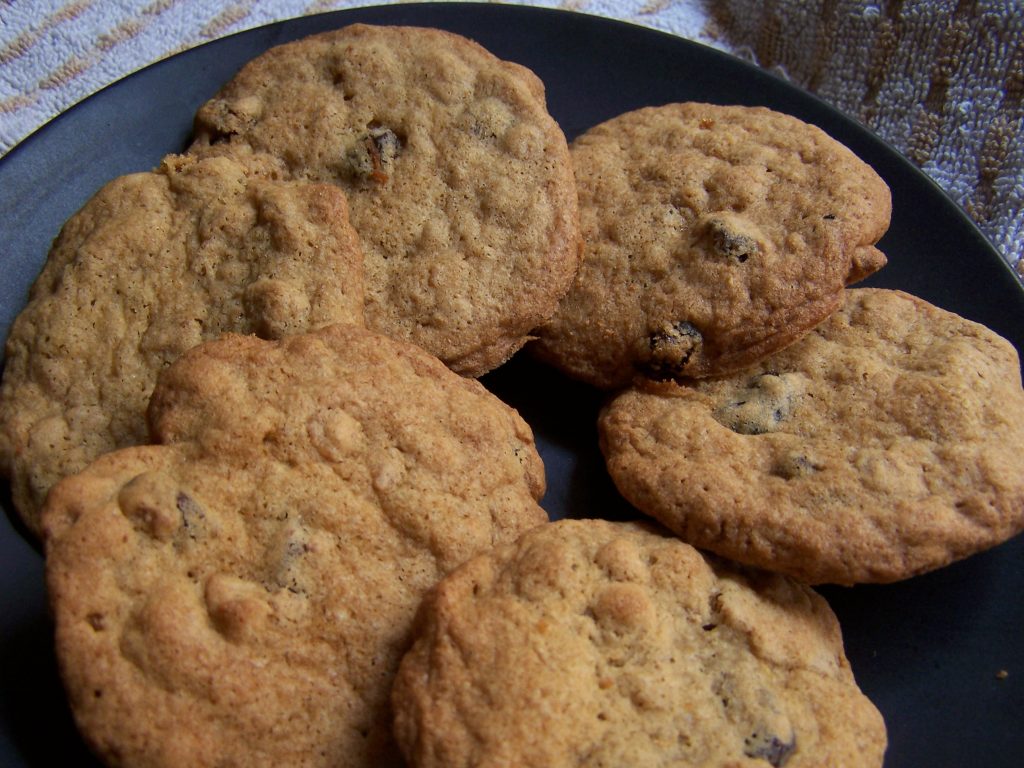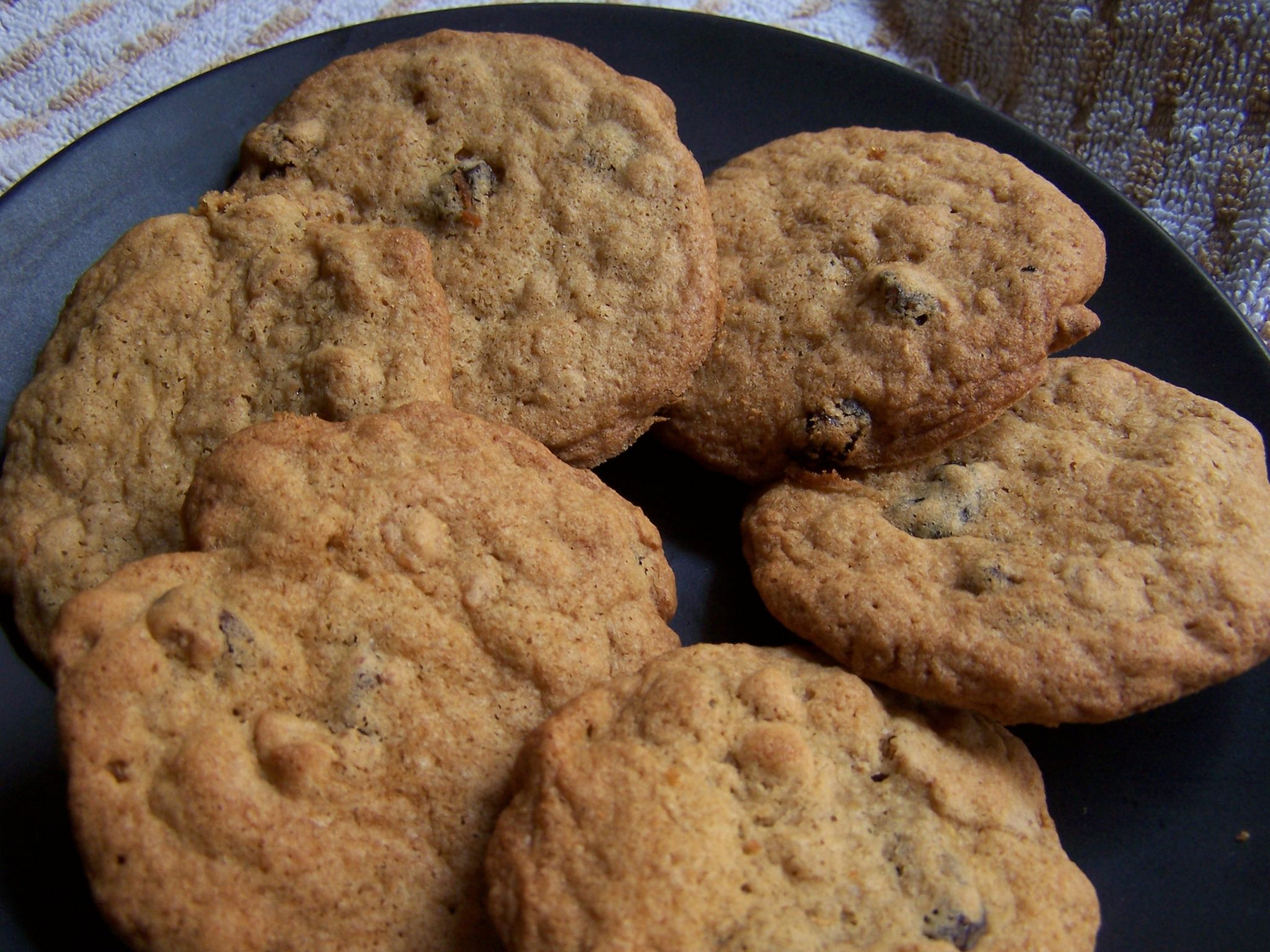 I made these cookies for the mom's group play date at my house this week.  Everyone loved them.  The babies liked them too!  The recipe came from Allrecipes.com, but I changed a couple things.
Ingredients:
1 Cup Margarine
1 Cup Brown Sugar
1/2 Cup Sugar
2 Eggs, lightly beaten
2 Tbsp Honey
2 tsp Vanilla Extract
2 1/4 Cups All-Purpose Flour
1/2 tsp Baking Soda
1/4 tsp Salt
3 Cups Raisin Bran Cereal
3/4 Cups Raisins
Preheat oven to 350 degrees F.  In a large bowl, cream together margarine, brown sugar and sugar.  Mix in eggs, honey and vanilla.  Add flour, baking soda and salt and mix until fully incorporated.  Stir in cereal and raisins.  Scoop a Tablespoon of dough and form into a ball.  Place 12 balls on a greased cookie sheet and bake 10-12 minutes or until golden, brown and delicious.
Yield: 4 dozen cookies