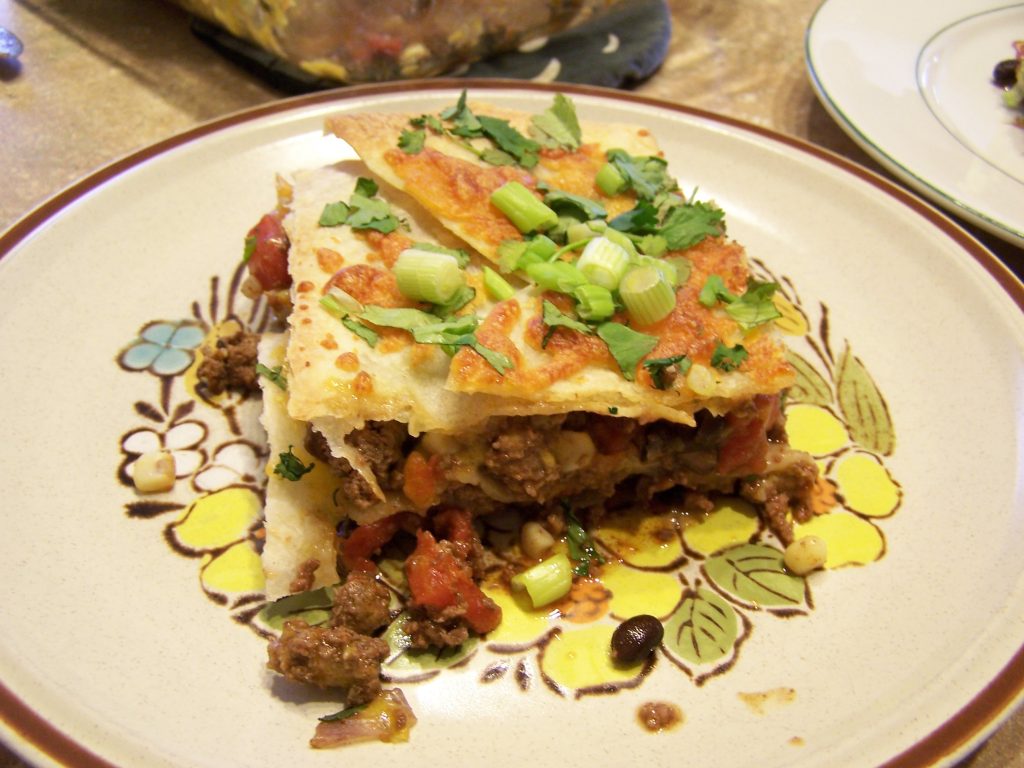 This is a recipe I hadn't made in a quite a while.  It's so easy to make and so delicious.  Yum!  We ended up eating about half of it.  So, so, so good!  You have to try this one.  It is a modified version of Rachael Ray's Mexican Lasagna, but of course I've changed a few things.
Ingredients:
3 Tbsp Extra-Virgin Olive Oil
2 lbs ground beef
2 Tbsp chili powder
2 tsp ground cumin
1/2 red onion, chopped
1 (14oz) can diced tomatoes with green chilies
1 (15oz) can black beans
1 cup fresh corn kernels, cut off cob
salt & pepper
8 (6-8 inch) flour tortillas
2 cups shredded cheddar cheese
2 green onions
2 Tbsp cilantro, chopped
Preheat oven to 425 degrees F.

Heat 2 Tbsp olive oil in a large skillet over medium high heat.  Add beef, chili powder, cumin, onion and corn.  Cook until beef is browned.  Add diced tomatoes and black beans.  Cook another 3 minutes and season with salt and pepper.
Rub the remaining 1 Tbsp olive oil in a casserole dish.  Pour half the beef mixture into the casserole dish, sprinkle on some cheese and layer in half the tortillas.  You may need to cut some of the tortillas in half to fit.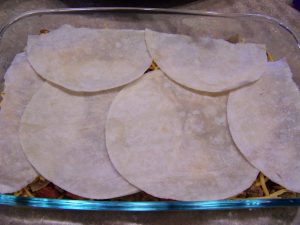 Repeat this step to form a second layer of filling and tortillas, saving some cheese for the top.  Once the second layer of tortillas is complete, sprinkle the remaining cheese on the top.  Bake for 12 minutes, or until the cheese is brown.  Garnish with green onions and cilantro.