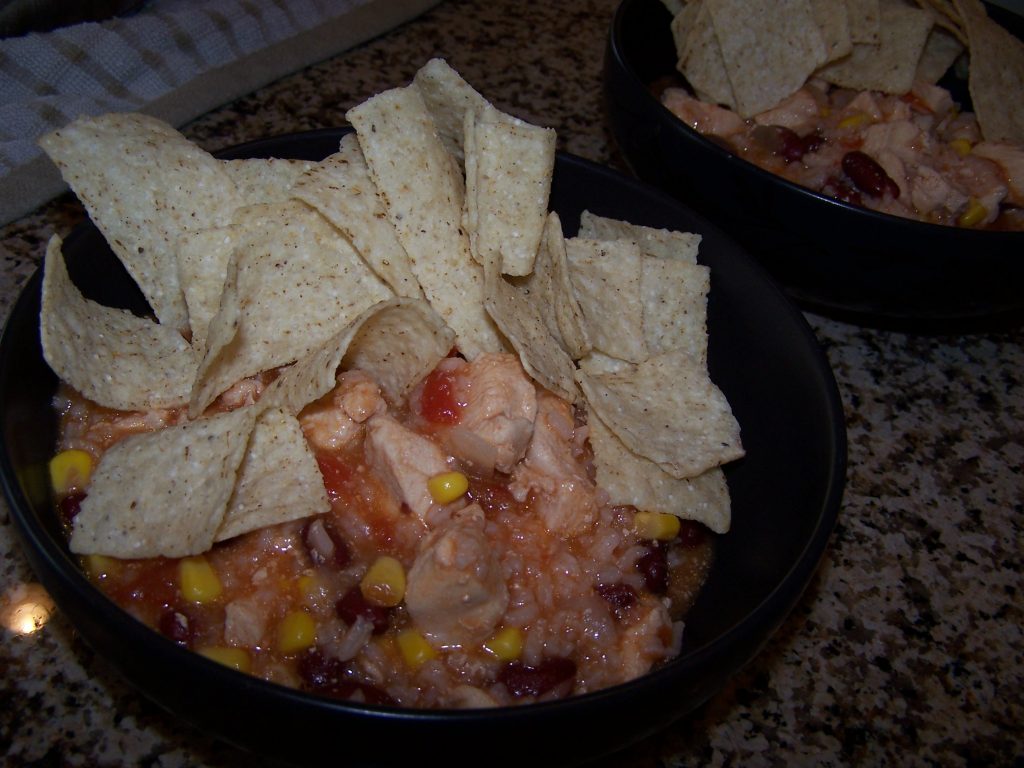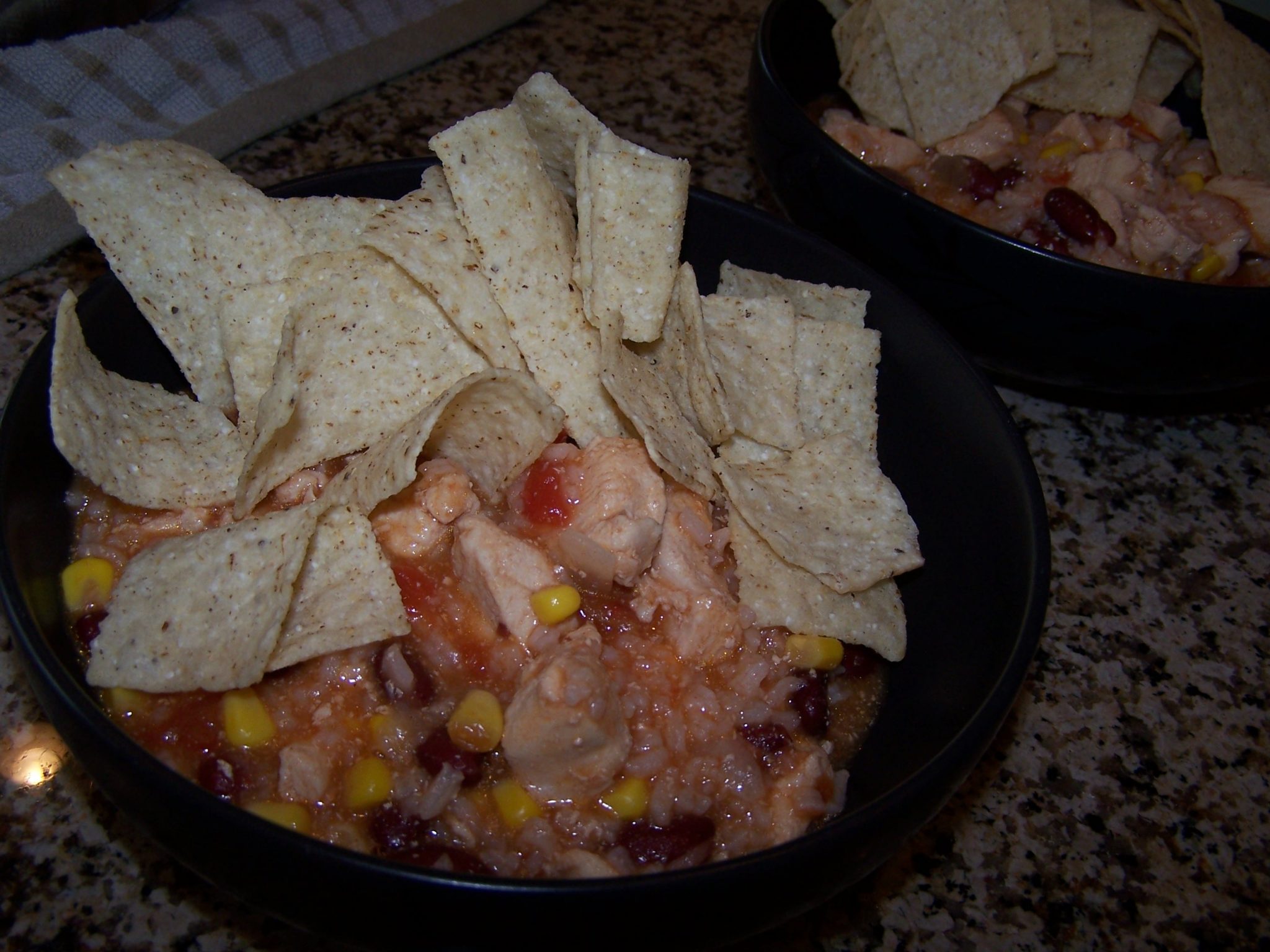 Way back in 1998…OK, it really wasn't
that
long ago.  I was 12 though 😉  Anyway, I had a catering business called 'Dinnerz II You'.  There were five main dish meals and a desert that I made.  It was mostly people from my church that ordered food.  This is one of the meals that I made.  My
meatloaf
recipe was one of them as well.  Here is the description of the Mexican Chicken that is from my menu: "This favorite one-pot meal with chicken, rice, beans, and spices".  I'm thinking we didn't proof-read this before printing.  And for only $16 you got dinner for 6-8 people.  Now that's a deal!  I really like this one because there are tons of leftovers.
Ingredients:
2 Tbsp Extra-Virgin Olive Oil
3 lbs boneless, skinless chicken breasts, cut into bite sized pieces
1 large onion, diced
3 cloves garlic, grated
1 tsp chili powder
1/2 tsp ground cayenne pepper
2 cups chicken broth
2 (14.5 oz) cans diced tomatoes
2 (15.25 oz) cans kidney beans, undrained
15.25 oz can corn kernels, undrained
1 cup uncooked white rice
Salt & Pepper
Heat oil in large pot over medium-high heat.  Cook chicken and onion for 5 minutes.  Add garlic and cook until chicken is no longer pink.  Stir in remaining ingredients.  Bring to a boil, reduce heat and cover pot.  Simmer 35-40 minutes, or until most of the liquid is absorbed and the rice is tender.  Serve with tortilla strips.