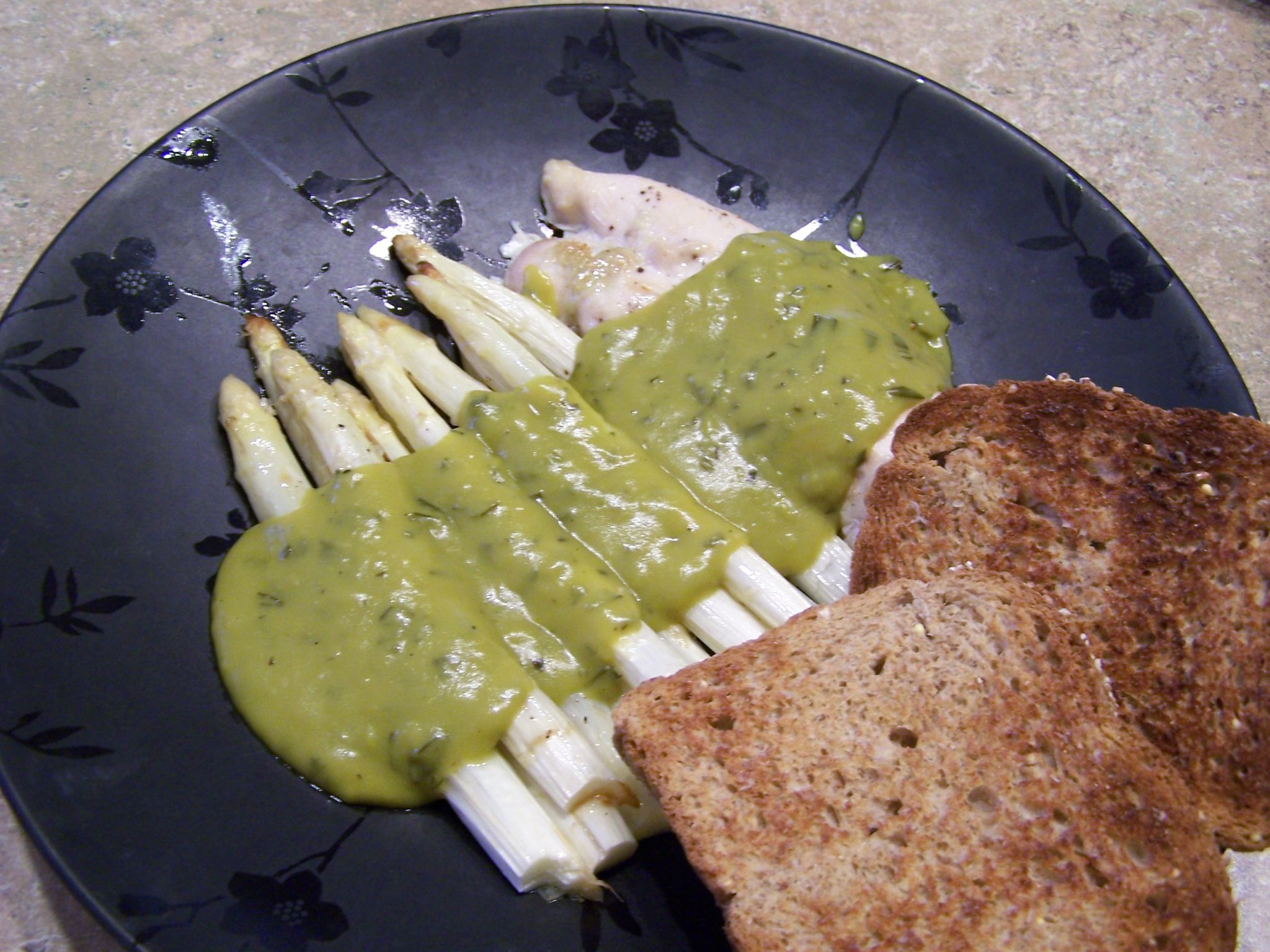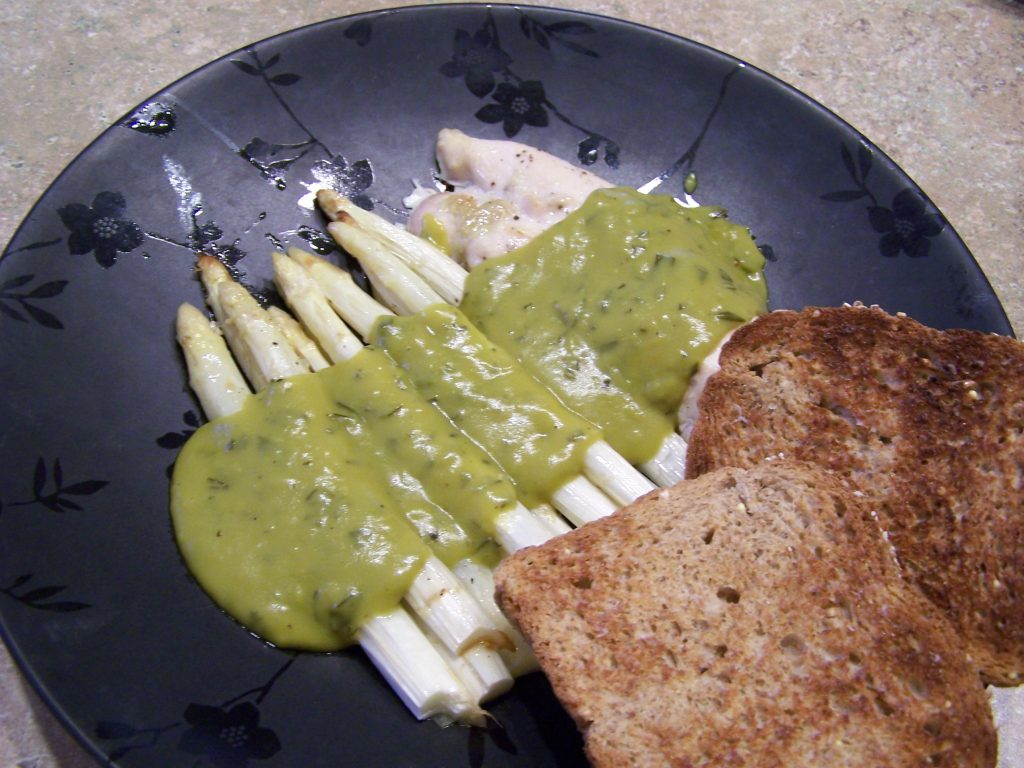 Tonight's dinner is for you rosemary lovers out there.
Ingredients:
2 Chicken breasts
1 lb asparagus
salt & pepper
3 cloves garlic, grated
Extra-Virgin Olive Oil
2 Tbsp butter
2 Tbsp flour
2 cups chicken or vegetable stock (I used asparagus stock)
2 sprigs Rosemary, leaves removed and finely chopped
2 tsp Lemon juice
Preheat oven to 400 degrees F.  Coat chicken and asparagus with olive oil, garlic, salt & pepper.  Roast for 20-30 minutes, or until cooked thoroughly.
While the chicken and asparagus is cooking, make the gravy.  Heat butter in a sauce pot over medium-high heat.  Whisk in flour and cook for 2 minutes.  Whisk in stock, rosemary and lemon juice.  Season with salt and pepper to taste.
Serve the chicken and asparagus with gravy on top.  The white asparagus was really stringy, green would have probably been better.
We also made garlic toast by rubbing a clove of garlic on toasted bread.
Please follow and like us: