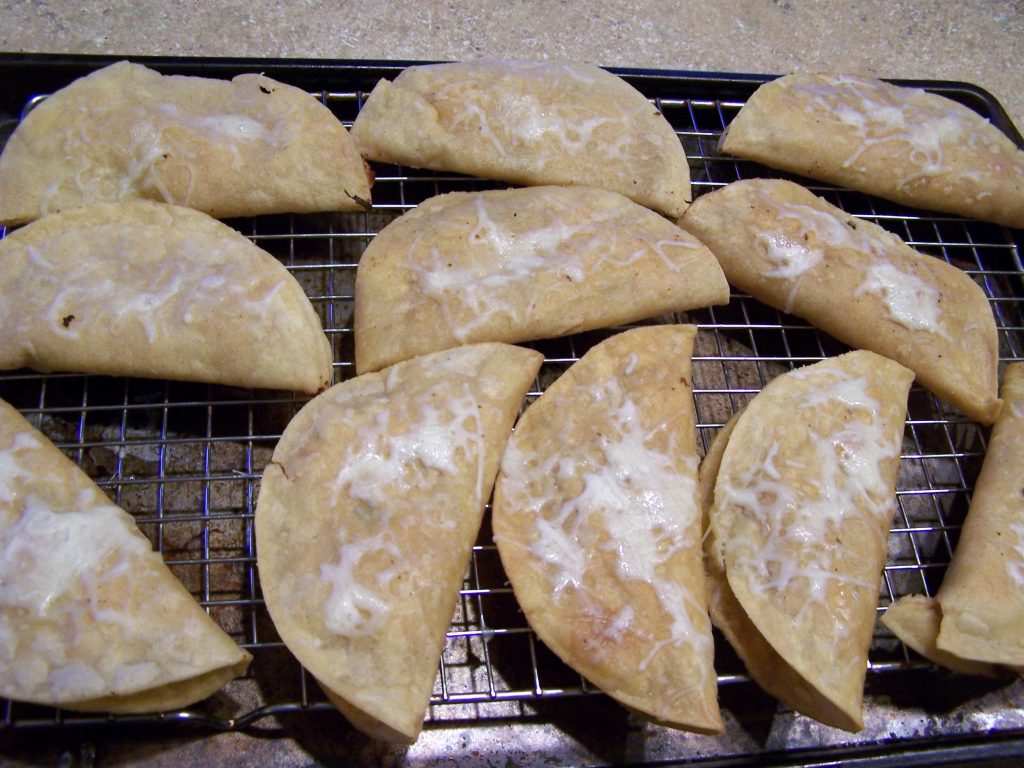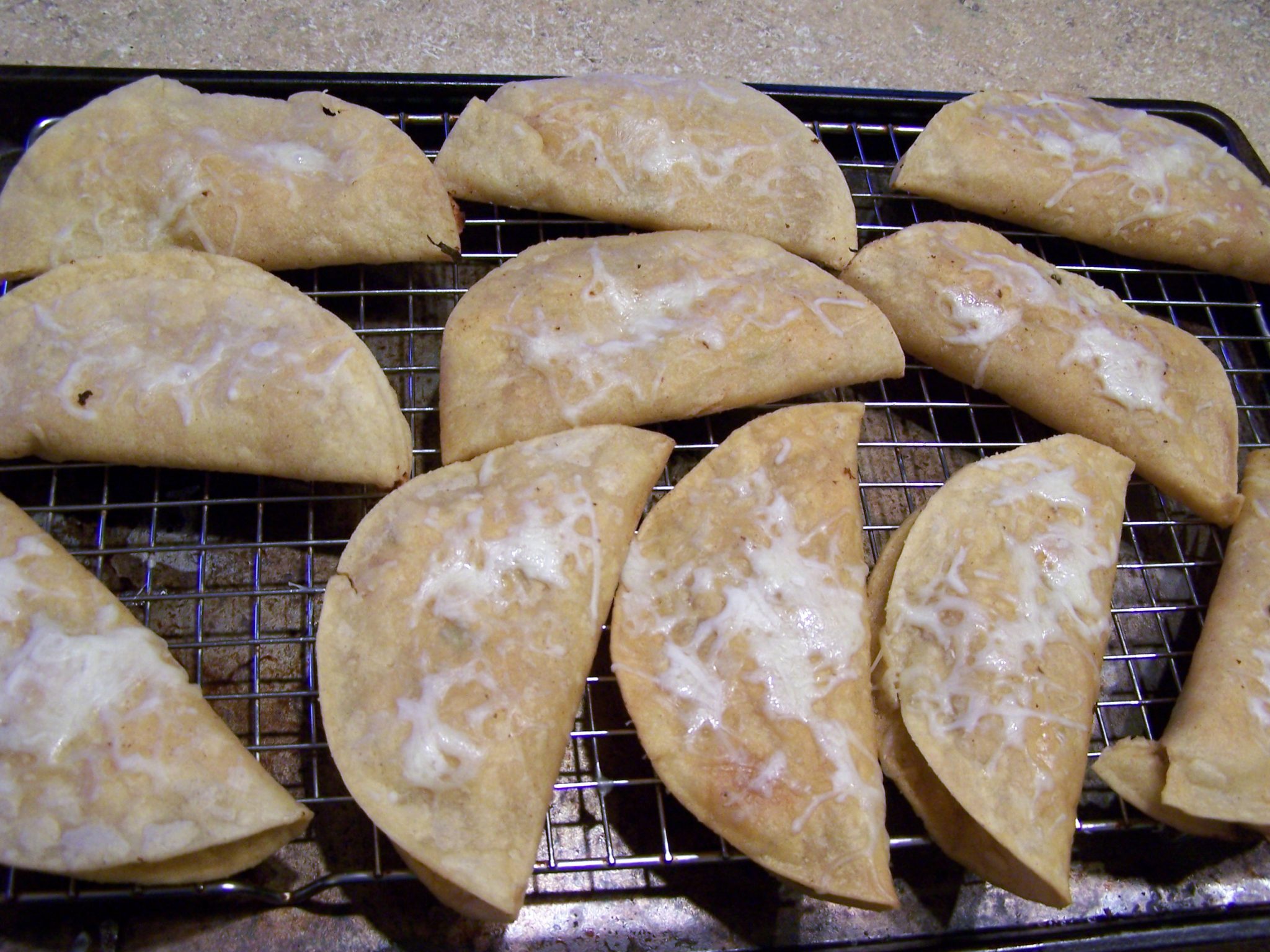 These tacos were inspired by tacos I had a someone's house a few years ago.
Pico de Gallo
Ingredients:
1 Jalapeno, seeded and diced
1/4 cup cilantro, chopped
Mix all ingredients together and refrigerate.  It's best to make this in the morning and let it sit in the fridge all day.

Ingredients:
1 lb chicken, cut into bite sized pieces
2 green onions, thinly sliced
1/2 cup Cheddar or Mexican blend cheese, shredded

In a large skillet over medium-high heat, cook chicken with paprika, chili powder, diced tomatoes and season with salt & pepper.  When the chicken is cooked, combine it with the green onions, picco de gallo, and cheese to make the filling.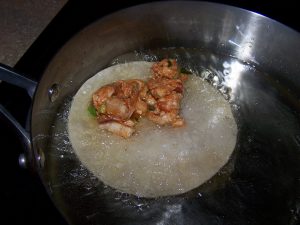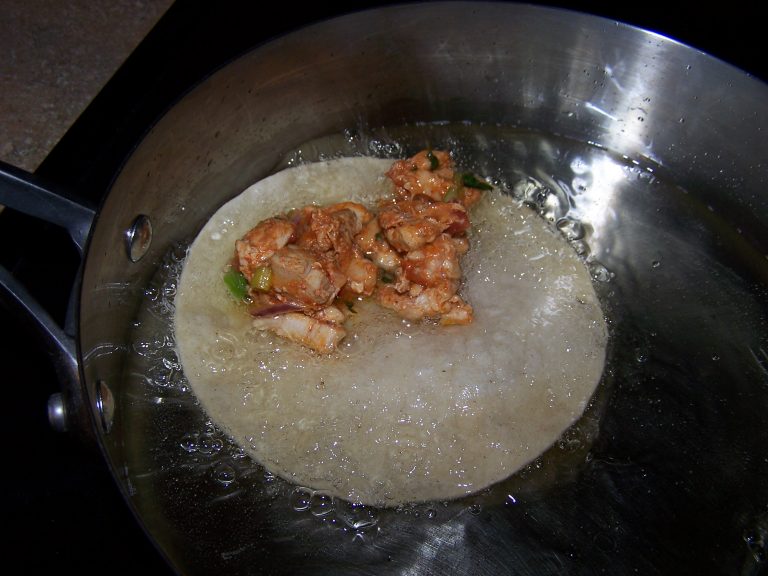 Heat about 1/2 inch deep oil in a large skillet over medium heat.  For each taco, place a tortilla in the oil, put a couple spoonfuls of filling in the tortilla and fold in half with tongs.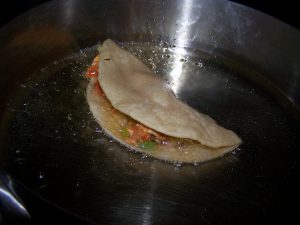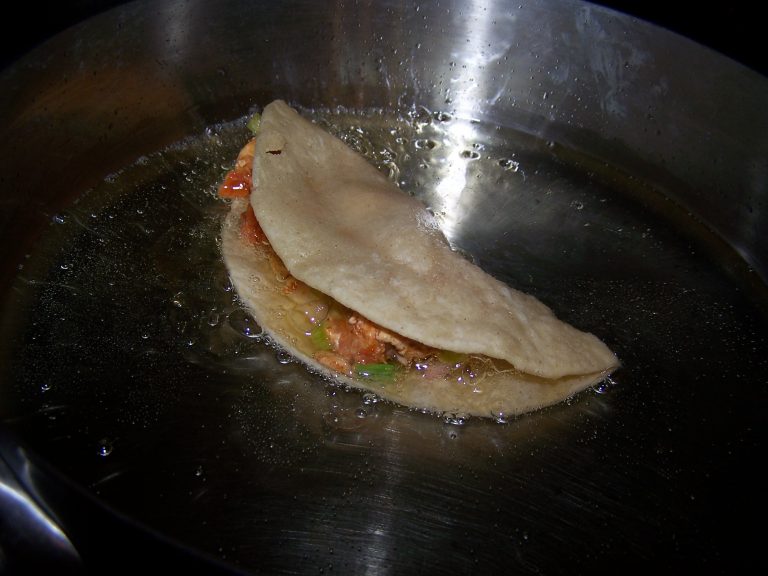 Cook on both sides until browned.  Repeat with all the tortillas.  Sprinkle with additional cheese and keep warm in a 200 degree oven while making the rest.  Serve with Pico de Gallo.