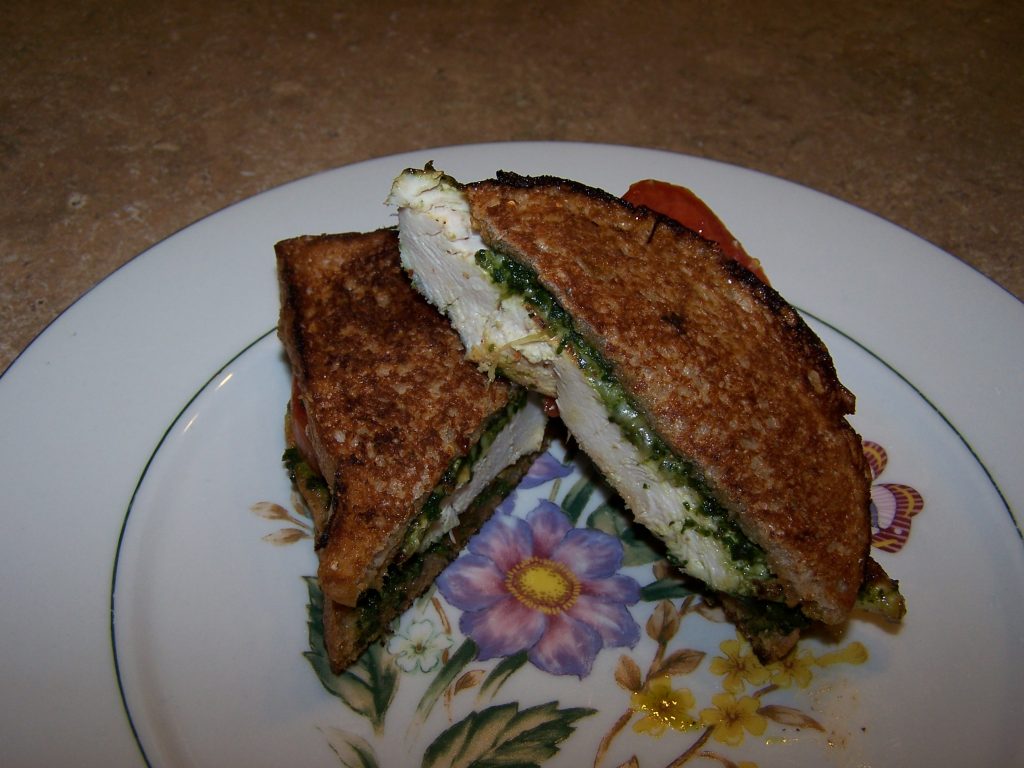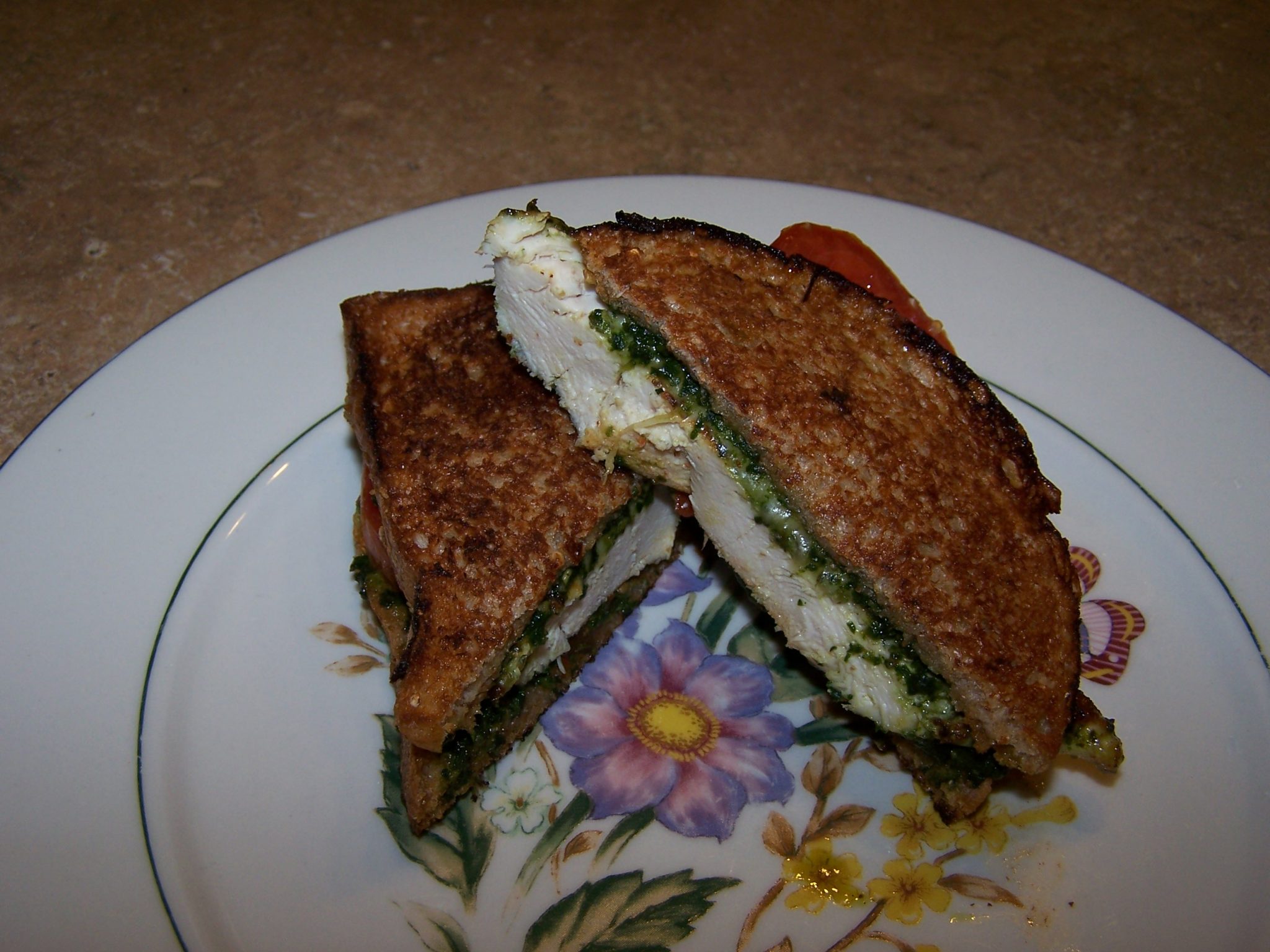 Last week I had some Swiss Chard that was going to go bad if I didn't use it soon, so I made some pesto sauce with it and stuck it in the freezer.  I decided that I needed to make something other than pasta with the pesto, so here it is.
First, the recipe for the pesto sauce…which is different than the other Swiss Chard Pesto sauce I have previously posted

Ingredients:
1 bunch Swiss Chard (about 7 leaves)
2 Tbsp fresh Rosemary
2 cloves garlic
1/2 cup Parmesan cheese
1/4 cup pine nuts
Salt & Pepper
Extra Virgin Olive Oil
Combine Swiss Chard, rosemary, garlic, parmesan cheese, and pine nuts together in a food processor.  Turn on food processor and stream in the olive oil until a thick sauce forms.  Season with salt and pepper.
Now, for the panini.  This makes enough for two servings.
Ingredients:
1/2 cup pesto sauce
2 Chicken breasts
butter
4 slices bread
1 tomato, sliced
Parmesan cheese
Rub chicken with 2 Tbsp pesto sauce and let rest for 15 minutes.  Cook the chicken in a skillet over medium-high heat until cooked thoroughly.  For each slice of bread, butter one side and spread pesto on the other side.  On the pesto side of one slice of bread place 2 tomato slices, a chicken breast, parmesan cheese, and another slice of bread (pesto side in).  Repeat for the second sandwich.  Grill for about 4 minutes in a panini press.