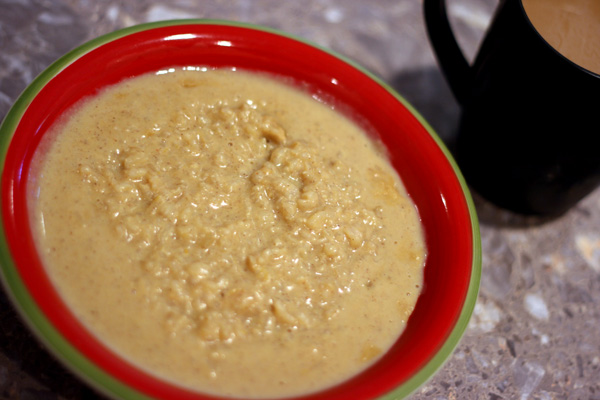 If you haven't had Rice Porridge before you really should try it. Pumpkin Rice Porridge is a wonderful use for leftover rice. It's not a super quick breakfast to make, but you could always prepare it the night before and reheat it in the morning. Both my kids really enjoyed this Pumpkin Rice Porridge, and Chloe doesn't usually go for hot cereal unless chocolate is involved. A handful of pecans would be delicious on top of this Pumpkin Rice Porridge. Enjoy!
Ingredients:
1 Cup Cooked Brown Rice
1 1/2 Cups Milk
1/4 Cup Pumpkin
1/8 teaspoon Pumpkin Pie Spice
2 Tablespoons Brown Sugar
Combine all ingredients in a small saucepan over medium high heat. Bring to a bubble, reduce heat to medium/low and simmer until thick and creamy, about 20 minutes.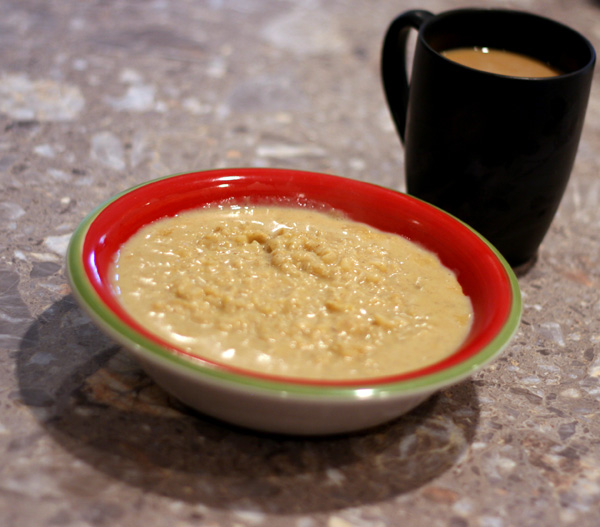 Yield: 1 Large Serving