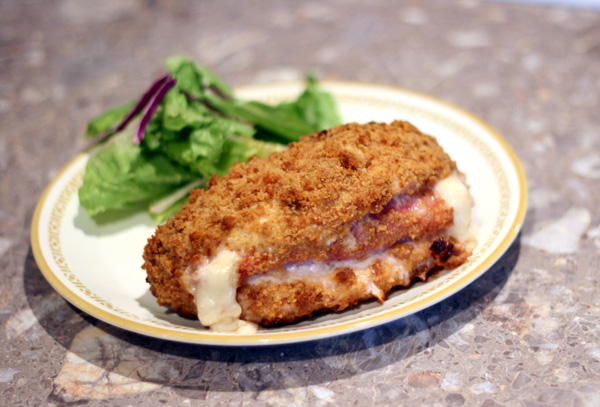 Chicken Cordon Blue is a super fancy dinner that will certainly impress your friends.  Oh, and this is so delicious!  You will be amazed at how delicious this chicken is!  I was certainly impressed.  Go ahead and make yourself some Chicken Cordon Blue and be amazed.  You never would have thought chicken could be so good!
Ingredients: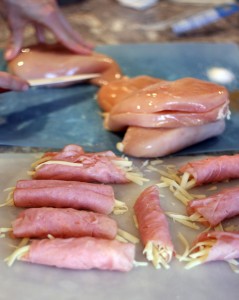 25 Ritz crackers
4 Slices Sandwich Bread
6 Tablespoons Unsalted Butter, melted
8 Thin Slices Deli Ham
2 Cups Shredded Swiss Cheese
4 Boneless, Skinless Chicken Breasts
3 Large Eggs
1 Cup All-Purpose Flour
Preheat oven to 450°F.
Put the Ritz crackers and bread in a food processor and pulse until coarsely ground.  Drizzle in the butter and pulse a few times to combine.  Scatter the bread crumbs on a baking sheet and bake on the middle shelf in the oven until lightly browned, 3-5 minutes.  Place toasted bread crumbs in a shallow dish and set aside.
Roll 1/4 cup cheese in each slice of ham.
Cut a pocket in each chicken breast and stuff with 2 ham rolls.
Beat the eggs in a shallow dish.  Place the flour in another shallow dish.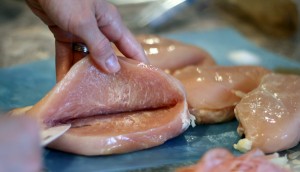 Dip the stuffed chicken breasts in the flour, then eggs, then coat with the bread crumbs.  Place on a baking sheet.
Bake on the bottom rack in the oven until the bottoms are browned, about 10 minutes.  Move to the middle rack and reduce temperature to 400°F.  Bake until browned and have an internal temperature of 160°F, 20-25 minutes.
Tent with foil for 5 minutes before serving.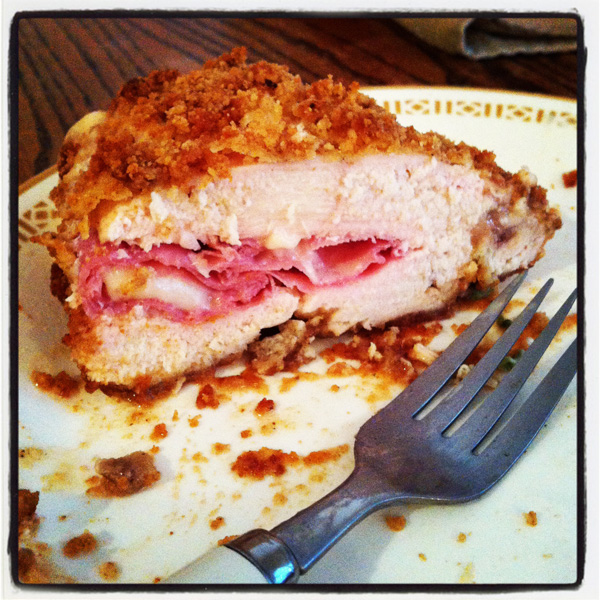 Yield: 4 Servings
-Recipe slightly adapted from Cook's Illustrated magazine-