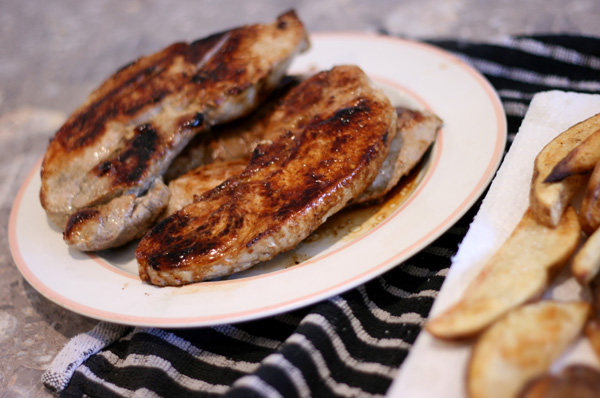 These Orange Marinated Pork Chops make a great freezer meal.  I didn't really plan on them being a freezer meal, but they kept getting pushed off my menu and I stuck them in the freezer with the marinade in the bag with it.  They marinated as they defrosted in the refrigerator.  It made for a really easy dinner.  Enjoy!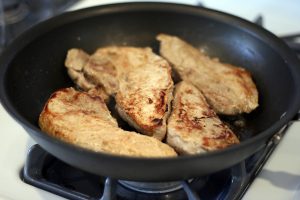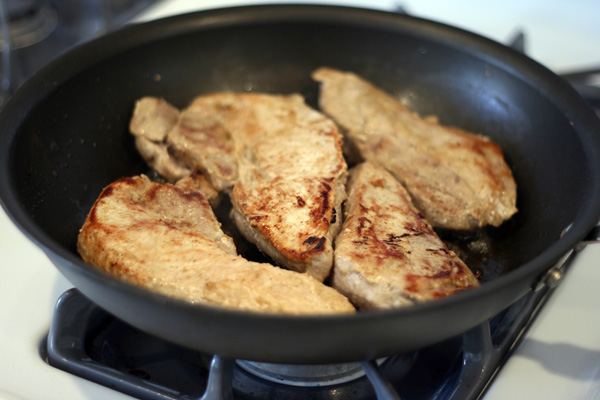 Ingredients:
4 Boneless Pork Chops
Juice of 1 Large Orange
2 Tablespoons Olive Oil
1 Tablespoon Garlic Powder
2 teaspoons Cumin
1/4 teaspoon Freshly Ground Black Pepper
Place pork chops in a zip top bag.  Stir together orange juice, olive oil, garlic powder, cumin and pepper together in a small bowl.  Pour into the bag with the pork chops.  Seal bag and refrigerate overnight, or at least 4 hours.
Heat a large skillet over medium heat.  Remove the pork chops from the bag and place in the hot skillet.  Cook until browned on both sides, about 8-10 minutes total.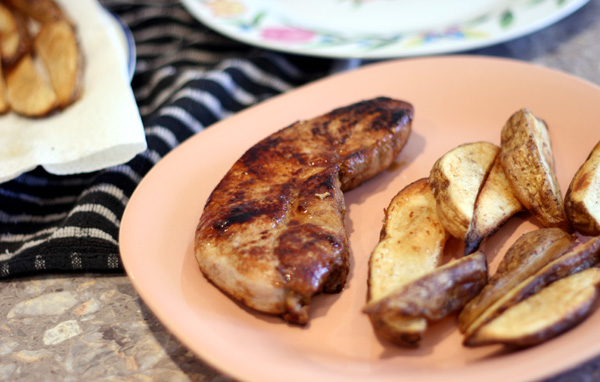 Yield: 4 Servings