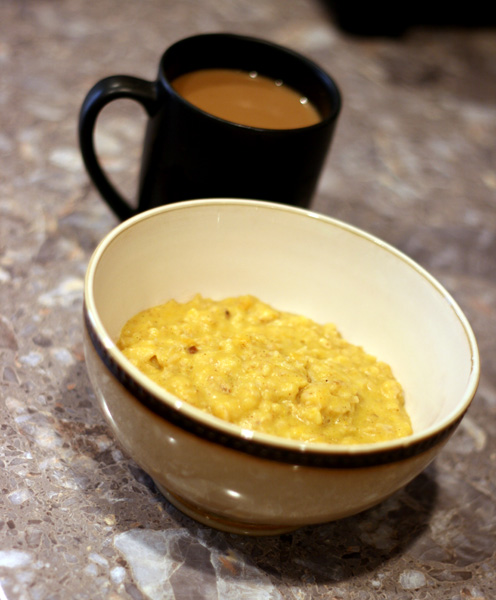 Now that fall is officially upon us, pumpkins are ripe and readily available. This Pumpkin Pie Oatmeal tastes just like a warm pumpkin pie. You might even be tempted to put some whipped cream on top. Go ahead and do it, put whipped cream on top…no one will judge you. I love pumpkin pie, but I think I actually might like Pumpkin Pie Oatmeal better than pumpkin pie itself. So that is proof that this is some seriously tasty oatmeal. I hope I don't turn into a pumpkin from eating Pumpkin Pie Oatmeal every day this fall!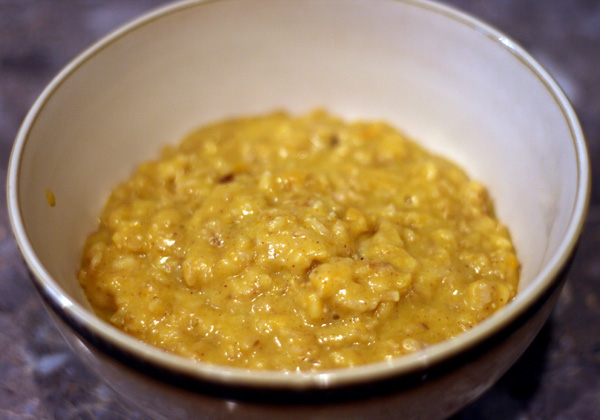 Ingredients:
1/2 Cup Old Fashioned Oats
1 Cup Milk
1/4 Cup Pumpkin Puree
1/8 teaspoon Pumpkin Pie Spice
1 Tablespoon Brown Sugar
Combine oats, milk, pumpkin puree, pumpkin pie spice and brown sugar together in a small saucepan. Heat over medium heat until oats are cooked, about 5 minutes.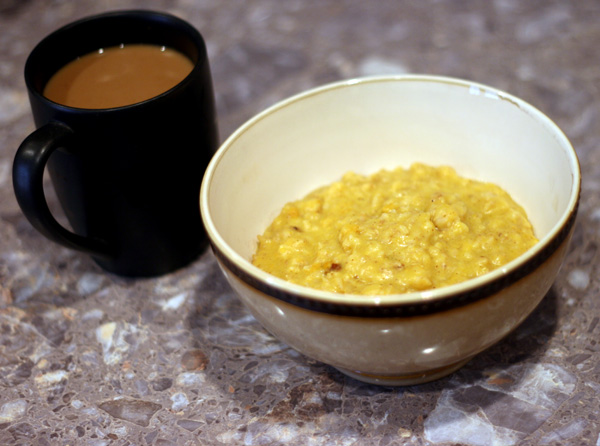 Yield: 1 Serving