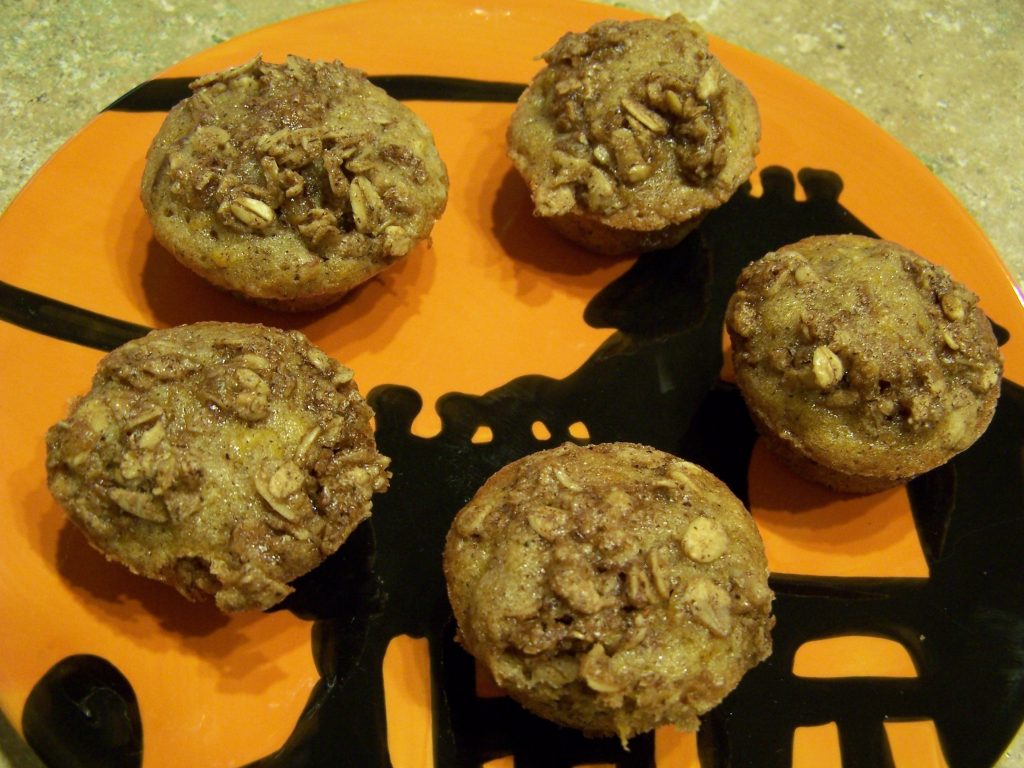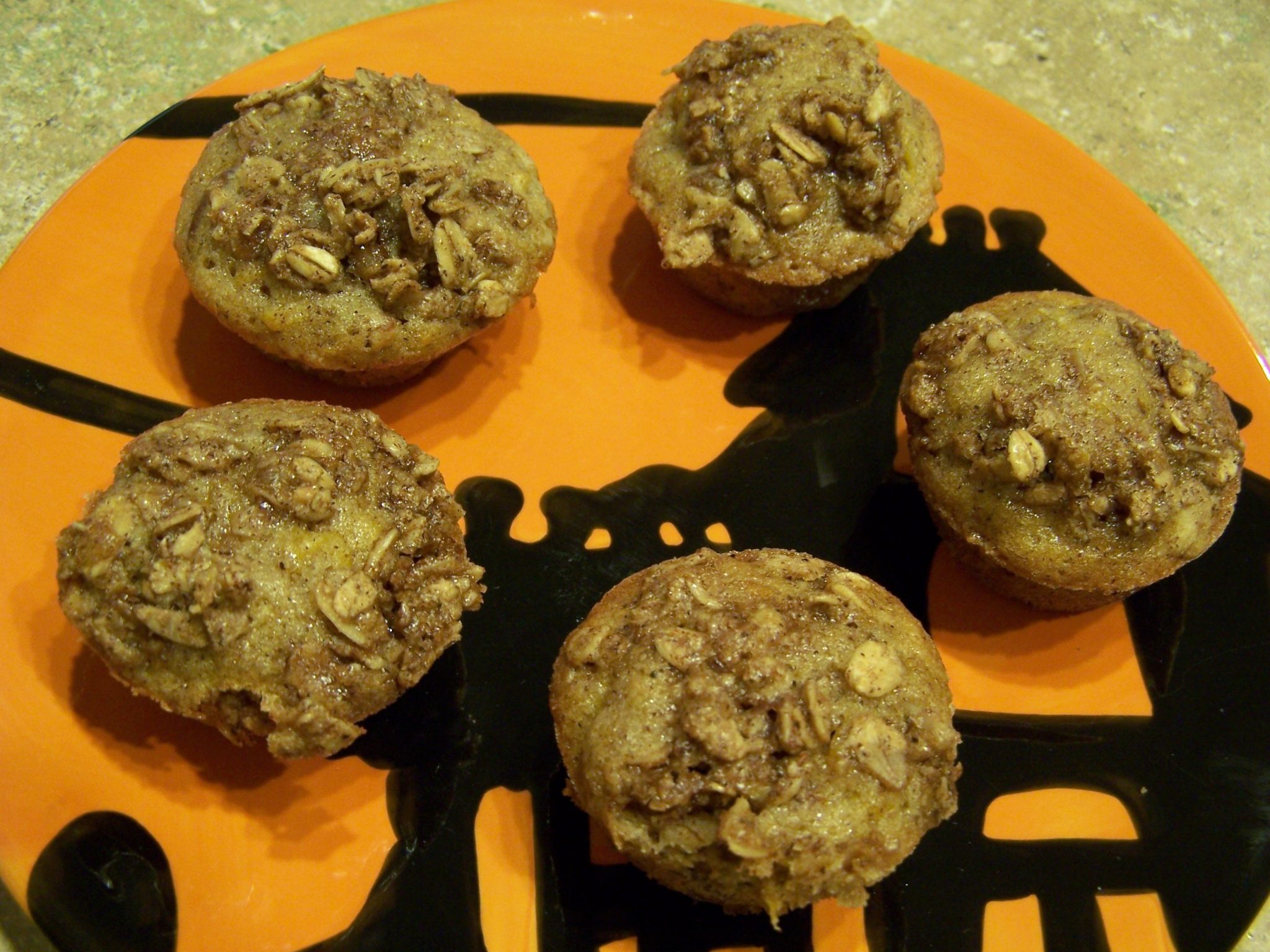 Mini muffins are the best since they are so tiny.  I adapted the pumpkin bread recipe to make these delicious little muffins.
Ingredients:
Muffins-
2 cups all-purpose flour
2 teaspoons cinnamon
1 teaspoon baking soda
1/4 teaspoon baking powder
1/2 teaspoon salt
1 1/2 cups sugar
3/4 cup canola oil
3 eggs
1 teaspoon vanilla extract
3 cups shredded fresh pumpkin
1/2 cup chopped pecans
Topping-
2/3 cup old-fashioned oats
1/4 cup brown sugar
1 tsp cinnamon
2 Tbsp melted butter
Preheat oven to 325°F.  Spray 2 mini muffin tins with non-stick cooking spray.
In a large bowl, sift together the flour, cinnamon, baking soda, baking powder and salt.
In a medium bowl, mix together the sugar, oil, eggs and vanilla.  Pour this onto the flour mixture and stir to combine.  Stir in the shredded pumpkin and pecans.
Distribute the batter evenly among the two muffin tins.
Prepare the topping by stirring together the oats, brown sugar, cinnamon and melted butter.  Sprinkle the topping on the muffin batter in the muffin tins.
Bake until a tooth pick inserted in the center comes out clean, about 20 minutes.
Yields: 48 mini muffins