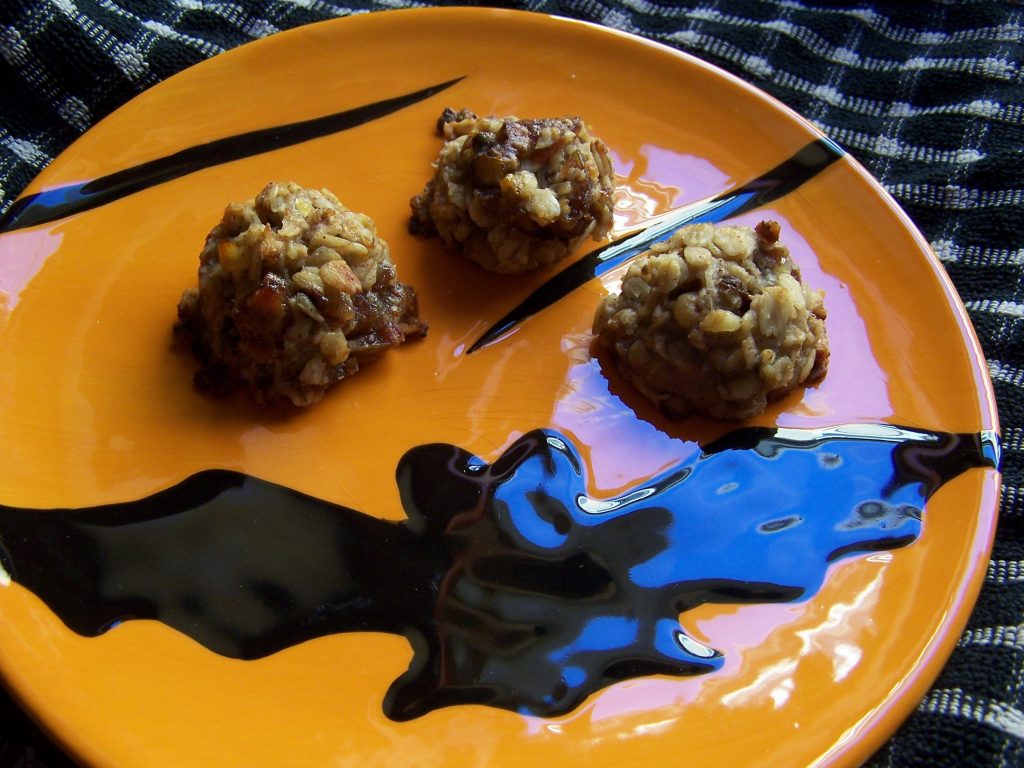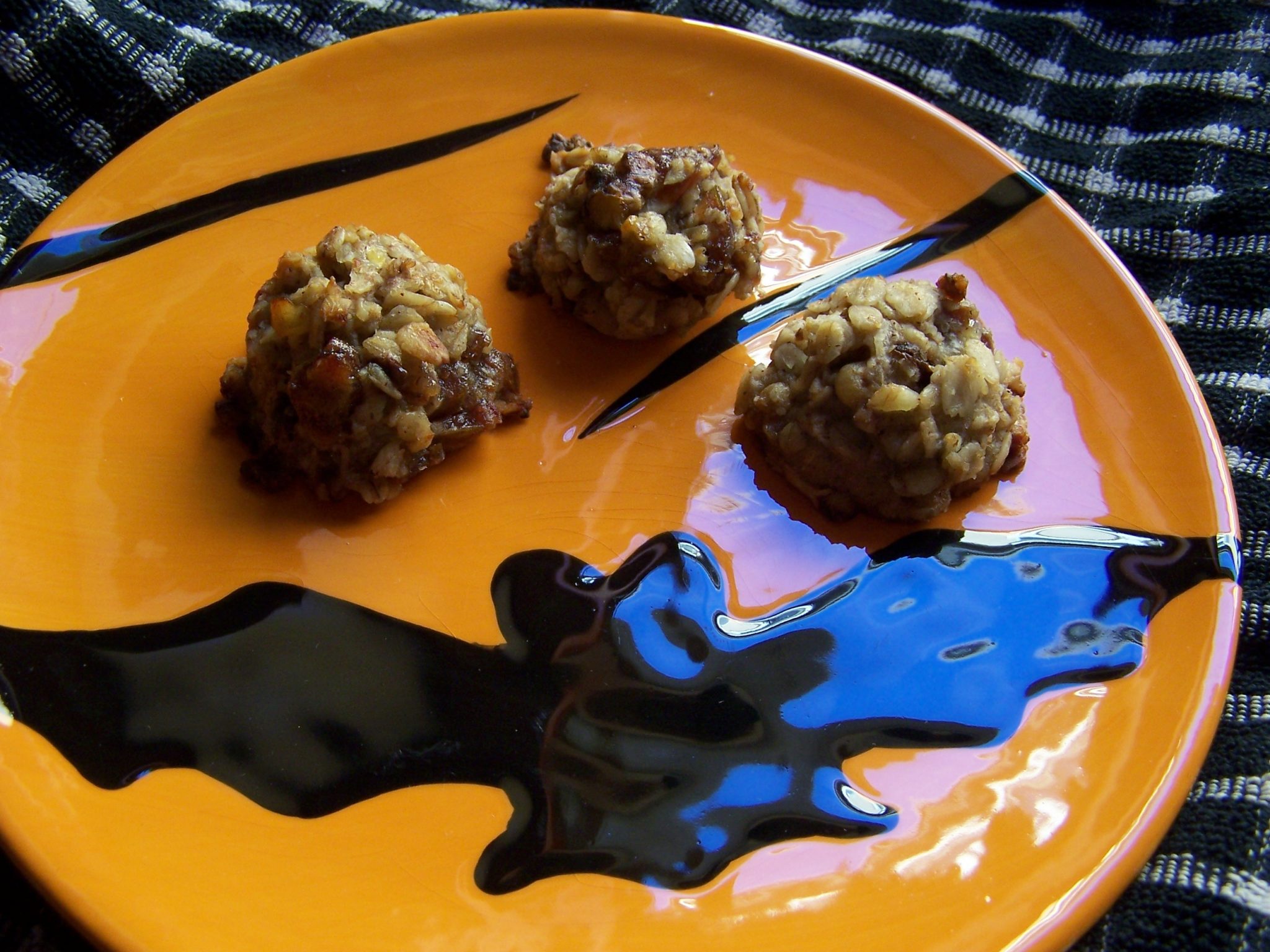 These cookies are amazing because they have no eggs, no flour, no sugar, and no butter.  I guess that means you can eat as many as you like!  I found this recipe on Weelicious.com.  When I made these, I used 1/4 cup chocolate and 1/4 chopped walnuts.  So good!  Chloe likes these too!
Ingredients:
3 Bananas (preferably ripe or spotty bananas), mashed
2 Cups Old Fashioned Oats
1 Cup Dried Dates, pitted and chopped
1/4 Cup Oil
1/2 Tsp Cinnamon
1/2 Cup Chocolate Chips, Walnuts or Raisins
1/4 Tsp Salt
Preheat oven to 350°F.  Grease two foiled lined baking sheets with non-stick cooking spray.
Mix together all ingredients in a bowl.  Let the dough rest for 10 minutes.
Using a small cookie scoop or rounded Tablespoon, drop cookies onto the baking sheet.
Bake for 25 minutes.
Yields: about 30 cookies