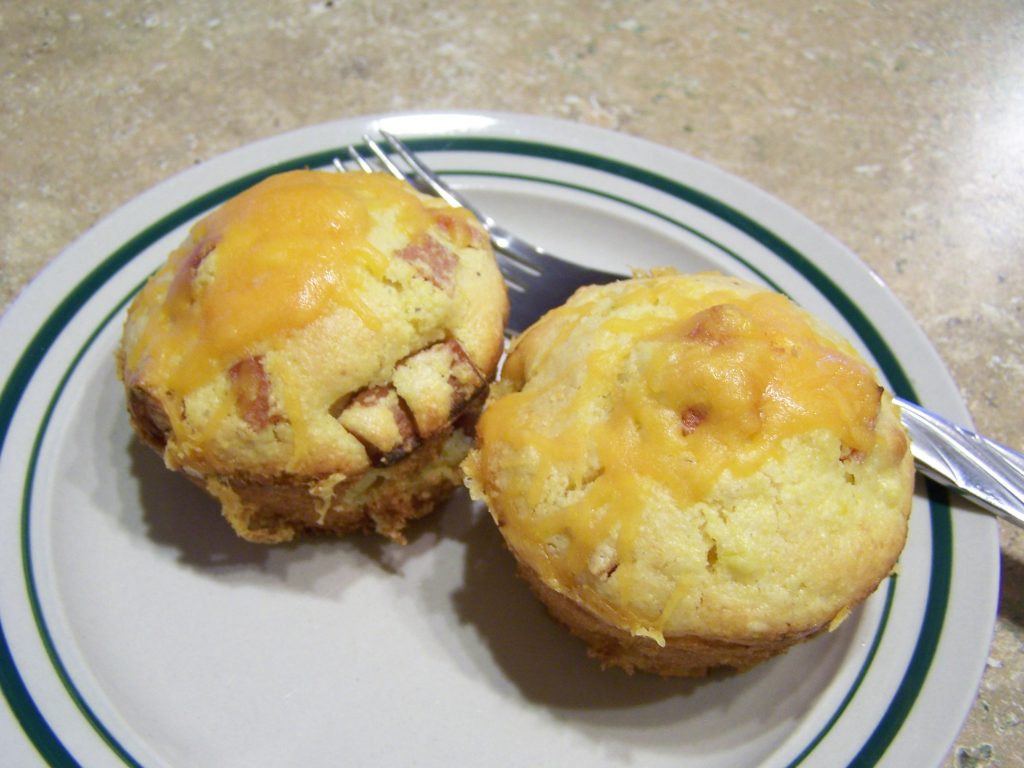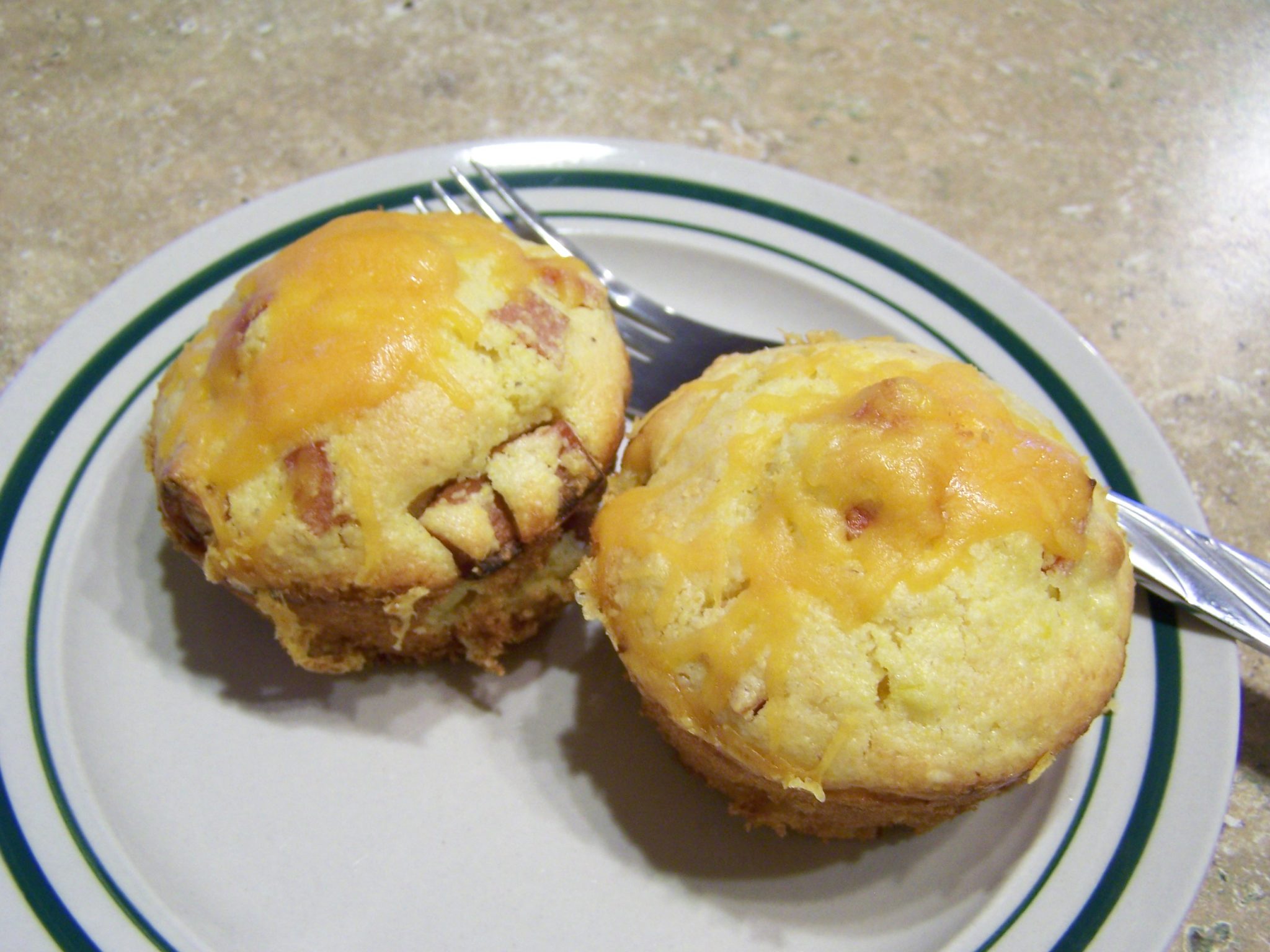 This is a much healthier version of corn dogs since they aren't fried, but they are still very good.  I always seem to have these ingredients on hand, so it makes a quick meal. Chloe really liked these muffins!
Ingredients:
2 boxes "Jiffy" Corn Muffin Mix
2 eggs
2/3 cup milk
4 hot dogs, chopped (diced if giving to children)
1 cup corn kernels
¼ cup cheddar cheese
Preheat oven to 400°F.  Spray a muffin tin with non-stick cooking spray.
In a bowl, mix together the corn muffin mix, eggs and milk.  Let this rest for 5 minutes.
Fold in the chopped hot dogs and corn.  Divide between the muffin tins.
Bake until browned, about 15-20 minutes.  Top with cheddar cheese and bake another 2-3 minutes to melt the cheese.
Yield: 24 muffins