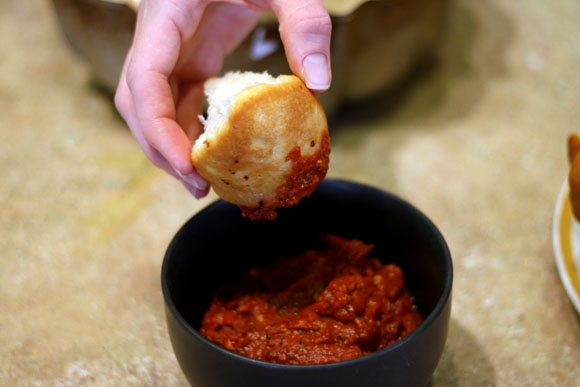 I've seen this Pull Apart Bundt Pizza idea several times and it was something that I just had to try. Homemade pizza is a favorite in my house, so I whipped up a batch of pizza dough and got to work. This would be great for a party since it makes quite a bit. It would be fun to mix in different toppings into the Pull Apart Bundt Pizza as well. Maybe one half would be pepperoni and the other half would be Hawaiian. So, have fun with your Pull Apart Bundt Pizza! Food is supposed to be fun and exciting!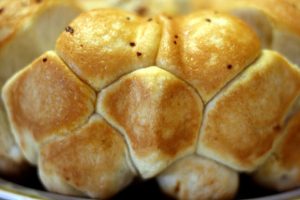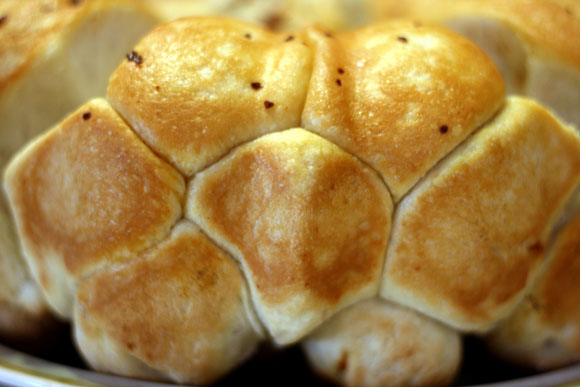 Ingredients:
2 Cloves Garlic, finely grated
1/4 Cup Butter
Pizza Dough, 2 pizzas worth of dough
1 Package Pepperonis
2 Cups Shredded Mozzarella Cheese
2 Cups Marinara Sauce, for dipping
Melt the butter in a small pot over medium heat. Add the garlic, cooking until browned. Remove from heat. Brush some of the garlic butter in the bundt pan.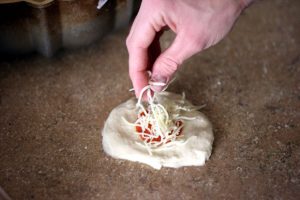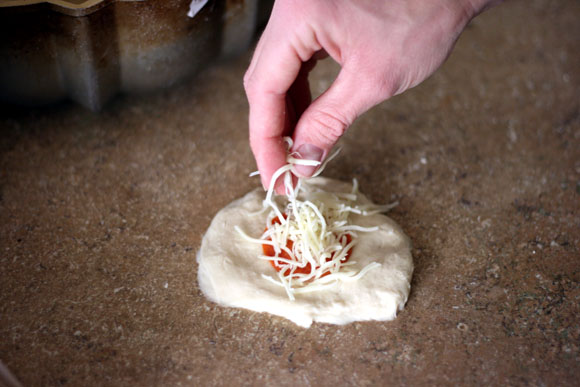 Take a golf ball sized piece of dough and flatten it out. Place a pepperoni and some cheese in the center. Fold the edges up to form a ball, with the pepperoni and cheese on the inside. Place the stuffed dough ball in the bundt pan and brush with a little garlic butter. Repeat until all the dough has been used.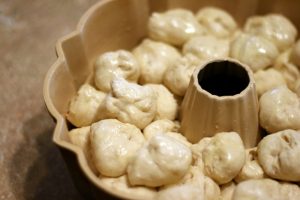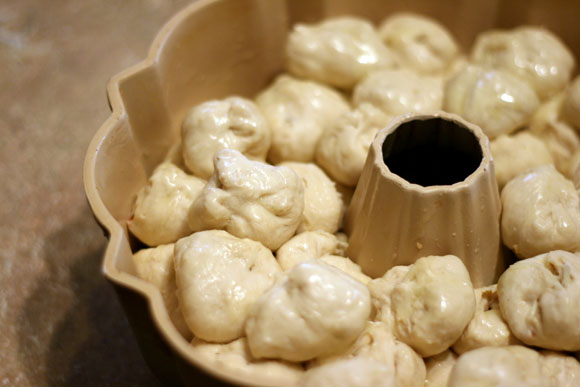 Let the dough balls rise in the bundt pan for about 30 minutes before baking. Preheat the oven to 400°F.
Bake until the top is golden brown, about 30-35 minutes. Let sit for 10 minutes before turning out onto a plate. Warm the marinara sauce for dipping.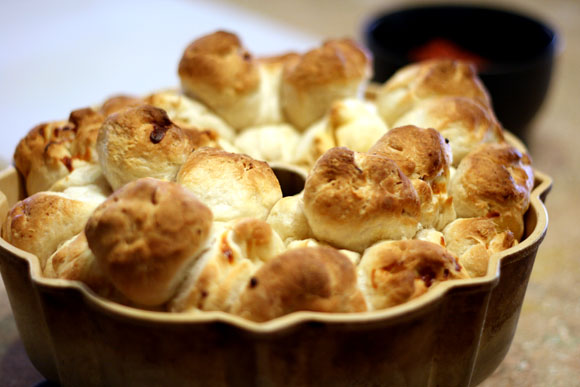 Yield: 1 Pull Apart Bundt Pizza