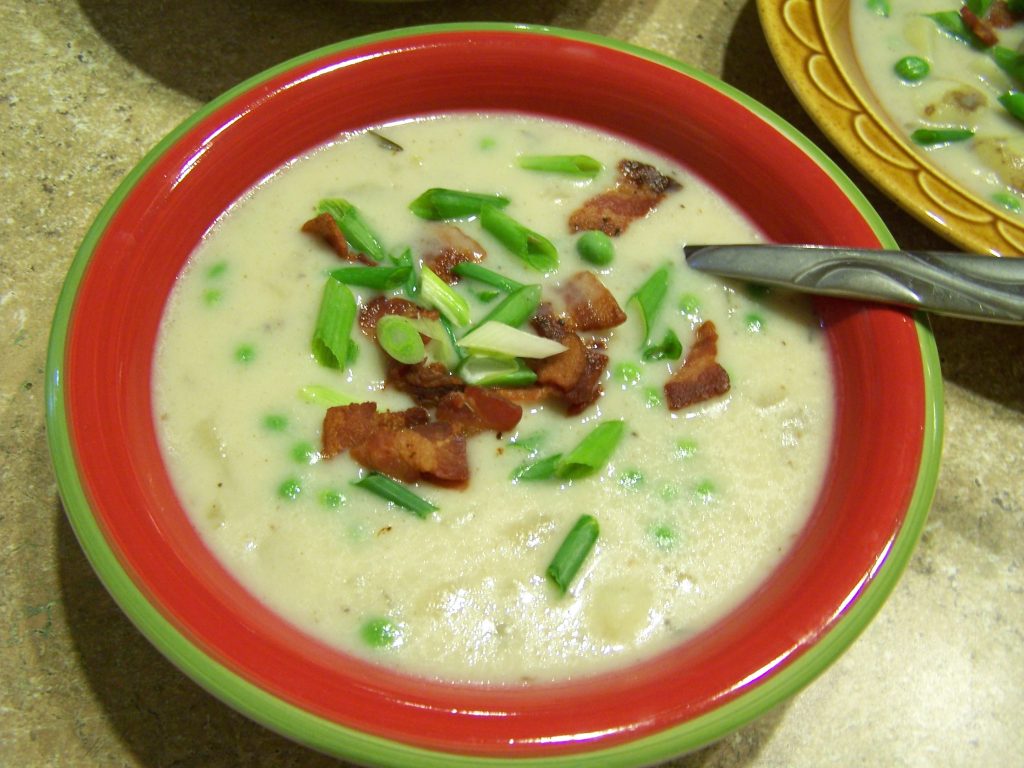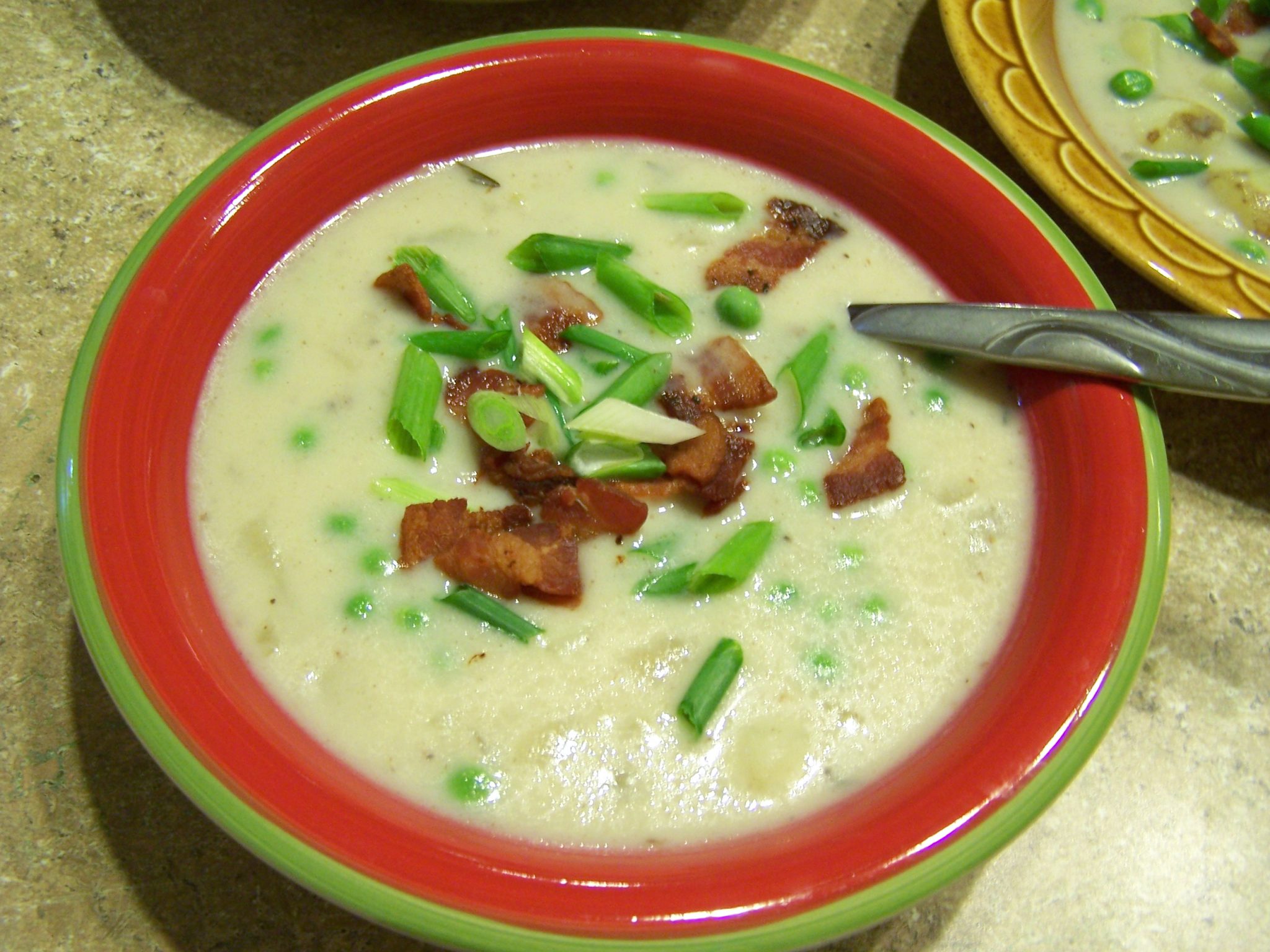 We had potato overload at our house recently, so I needed to use up a bunch of them.  So, why not potato soup?  I adapted this recipe from one I found on AllRecipes.com.  I added twice the amount of potatoes since I had so many.
Ingredients:
6 Sliced Peppered Bacon, chopped
1 Celery Rib, thinly sliced
1 Medium Onion, chopped
2 Tablespoons Butter
3 Cups Chicken Broth
6 Medium Potatoes, cubed
1½ teaspoons sugar
Salt and lots of Black Pepper
½ teaspoon Dried Rosemary
½ teaspoon Dried Thyme
1/3 Cup All-Purpose Flour
2½ Cups Milk, divided
1 Cup Frozen Peas
4 Green Onions, Sliced
Heat a large soup pot to medium-high heat.  Add the bacon and cook until crispy.  Remove with a slotted spoon to a paper towel lined plate and reserve.
Add the celery and onion to the soup pot with the bacon drippings.  Cook until softened, about 5-7 minutes.  Stir in the broth, potatoes, sugar, salt, pepper, rosemary and thyme.  Bring to a boil, reduce heat and simmer until the potatoes are tender, about 20 minutes.
Whisk together the flour and 1/2 cup milk.  Pour into the soup and bring to a boil.  Add the remaining milk and frozen peas.  Heat thoroughly.
Serve with bacon and green onions on top.
Serves: 6