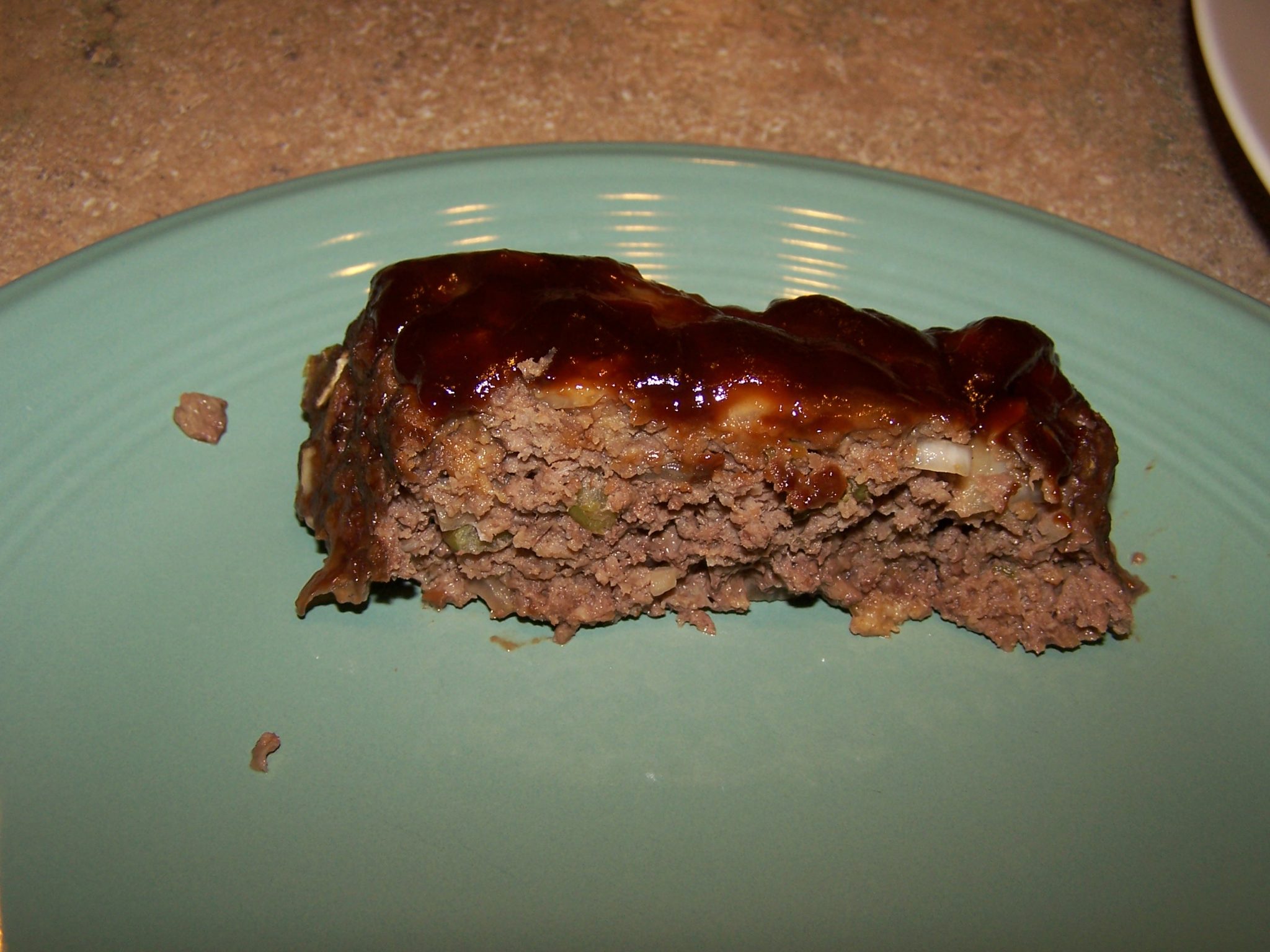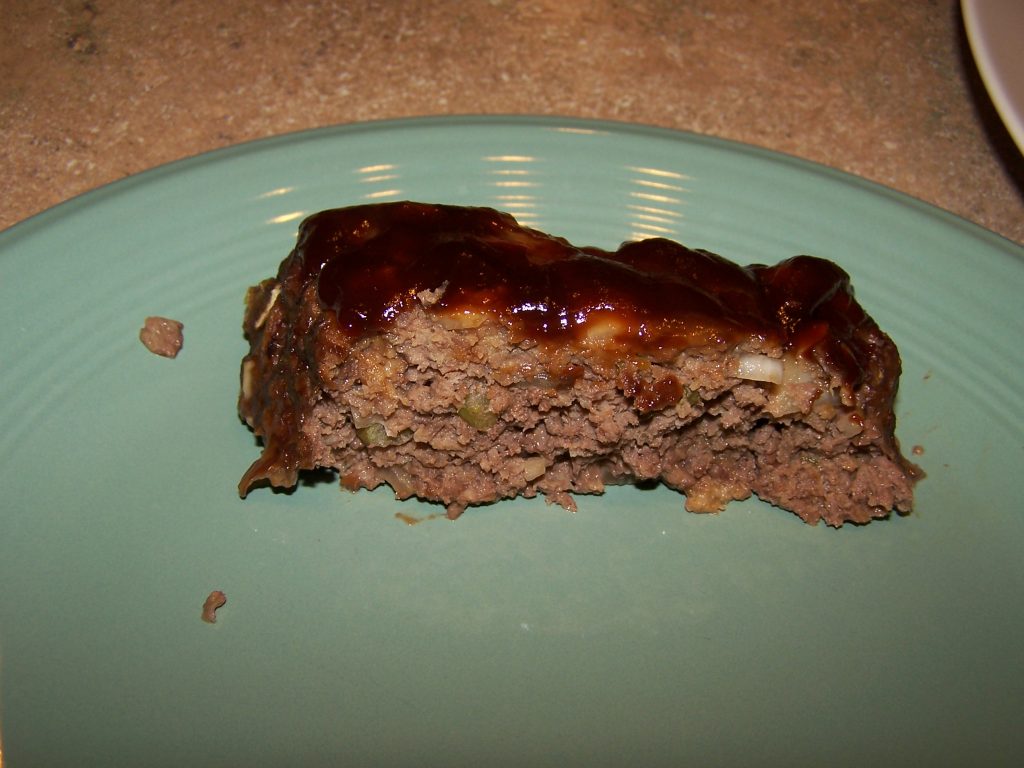 This is another recipe I found on AllRecipes.com, and of course I changed a couple things.  This meatloaf has great flavor and is very moist.  Definitely making this again!
Ingredients:
2 lbs Ground Beef
3 Slices Bread, broken into small pieces
2 Eggs, lightly beaten
1 Small Onion, finely chopped
2 Ribs of Celery, finely chopped
3 Tablespoons Soy Sauce
1 Tablespoon Freshly Grated Ginger (or 1 teaspoon Ground Ginger)
2 Tablespoons Hoisin Sauce
For the Sauce –
½ Cup Hoisin Sauce
2 Tablespoons Ketchup
Preheat oven to 350°F.  Line a baking sheet with foil and spray with non-stick cooking spray.
Combine the ground beef, bread crumbs, eggs, onion, celery, soy sauce, ginger and Hoisin sauce together in a large bowl.  Form into a large loaf on the prepared baking sheet.  Bake for 40 minutes.
In a small bowl, make the sauce by stirring together the Hoisin sauce and ketchup.  Spread over the meatloaf after it cooks for 40 minutes.  Continue baking until thoroughly cooked, about 20 more minutes.
Let rest for 5 minutes before slicing.
Serves: 6-8
Please follow and like us: