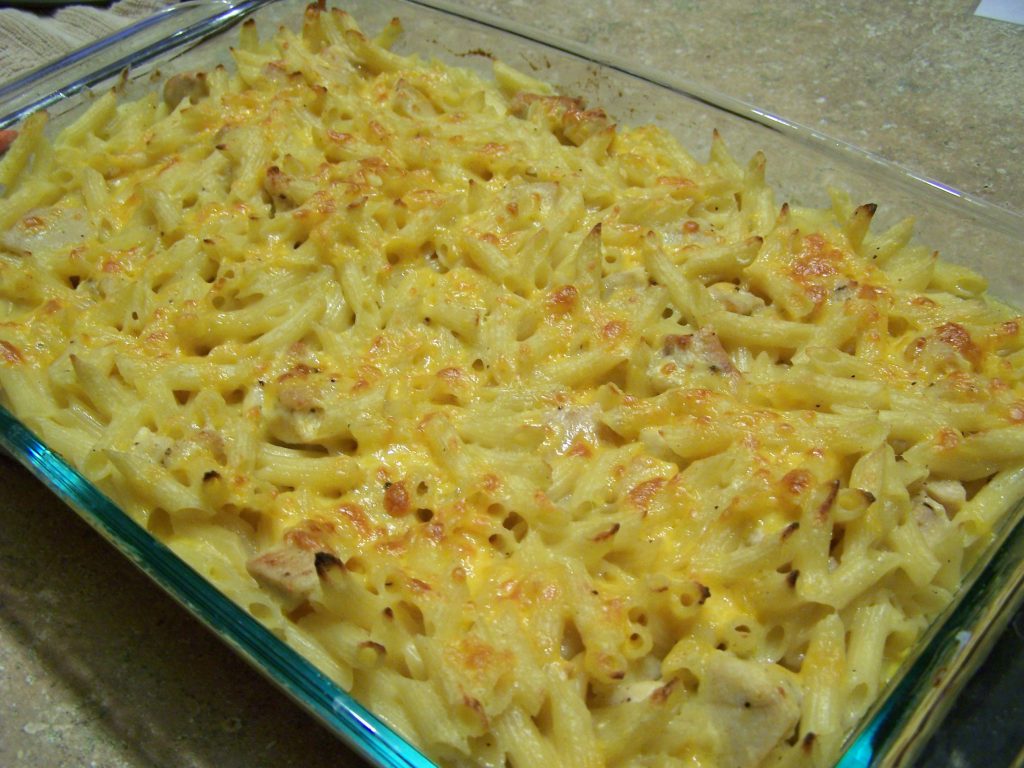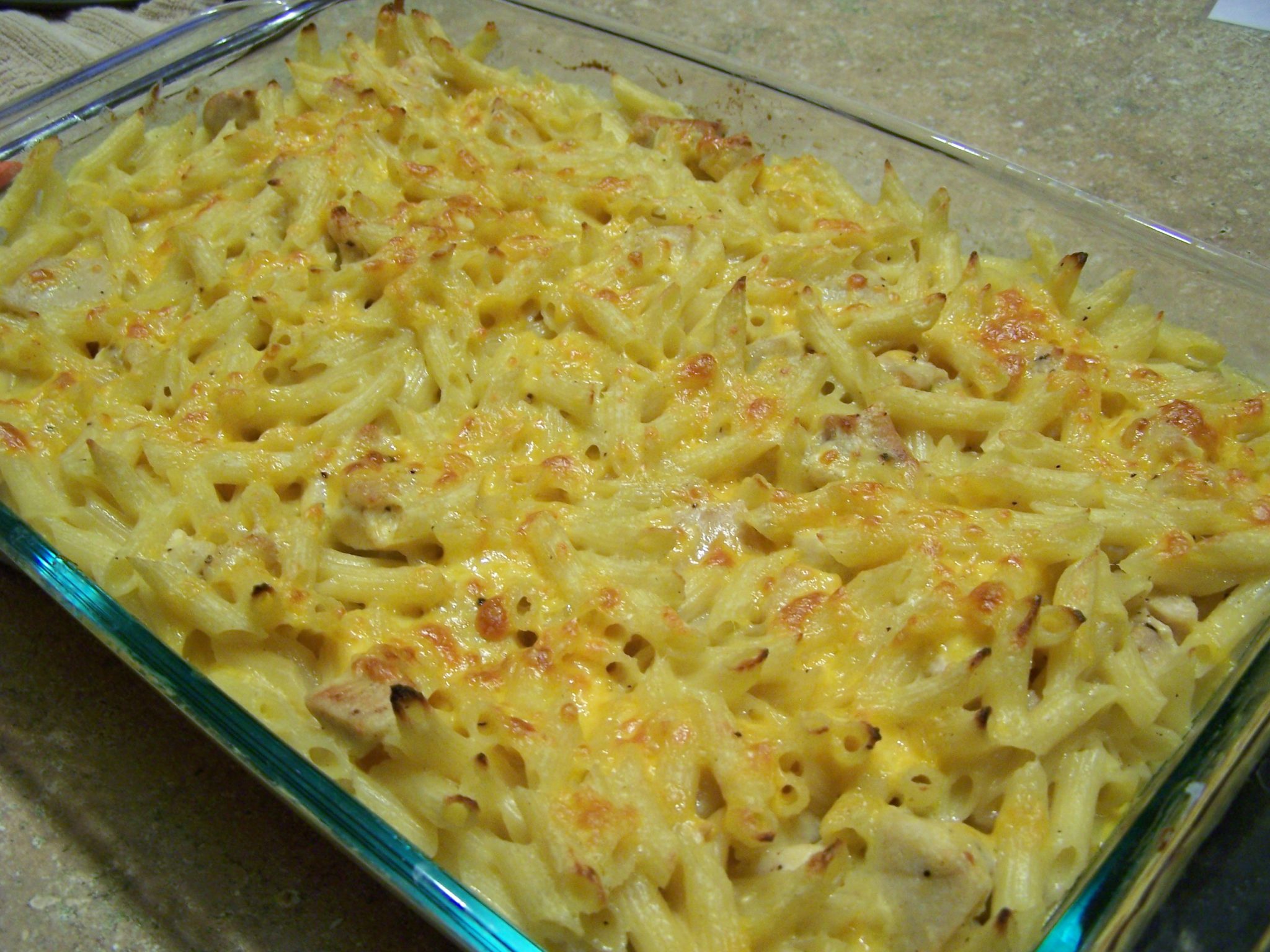 You will have no more blue box mac & cheese after making your own!  This is almost as easy to make as a box of mac & cheese, but much more tastier and healthy.
Ingredients:
1 lb Penne
1 Tablespoon Extra Virgin Olive Oil
1 lb Chicken Breasts, Cut Into Bite Sized Pieces
3 Tablespoons Butter
3 Tablespoons Flour
1 Cup Chicken Stock
2 Cups Milk
3 Cups (12 oz) Cheddar Cheese, Shredded
Salt & Pepper
Bring a large pot of water to a boil, salt the water and add the pasta.  Cook until al dente.
Heat the olive oil in a saucepan over medium-high heat.  Add the chicken, cooking until browned.  Remove the chicken to a plate.
In the same pan over medium heat, melt the butter.  Whisk in the flour and cook for 1 minute.  Add the stock and milk, whisking to combine.  Bring to a buble and let thicken for a few minutes.  Season with salt and pepper to taste.  Stir in the cheese until melted and thoroughly combined.
Combine the pasta, cheese sauce and chicken together in a casserole dish.  Brown under the broiler for a few minutes.
Serves: 6