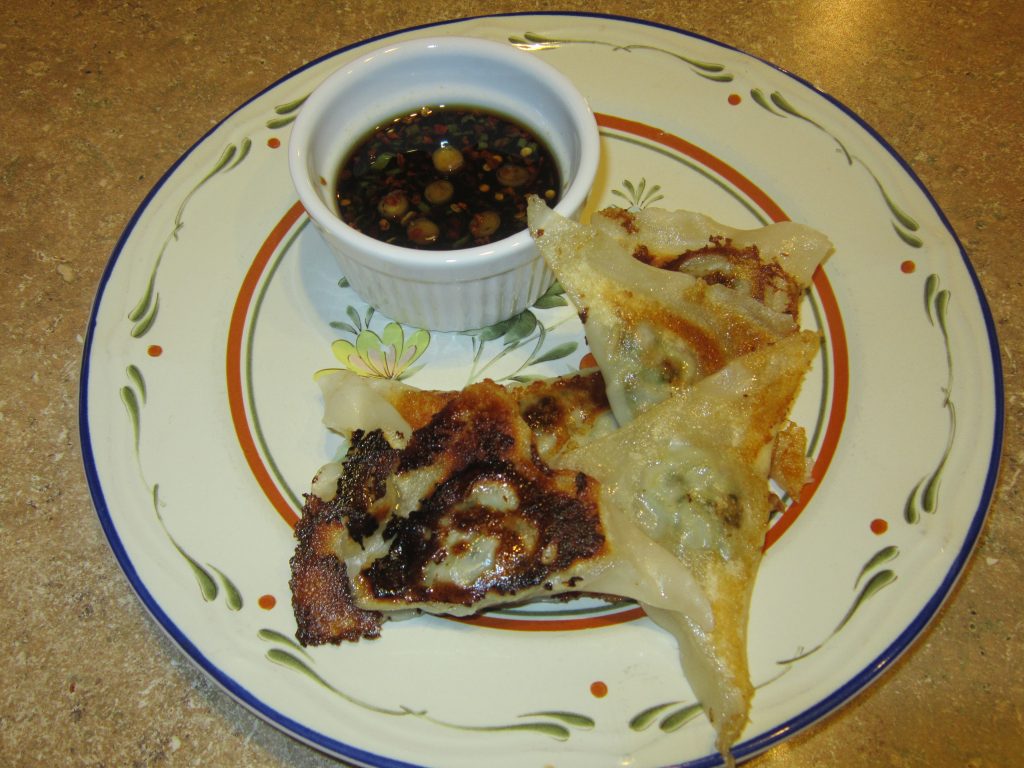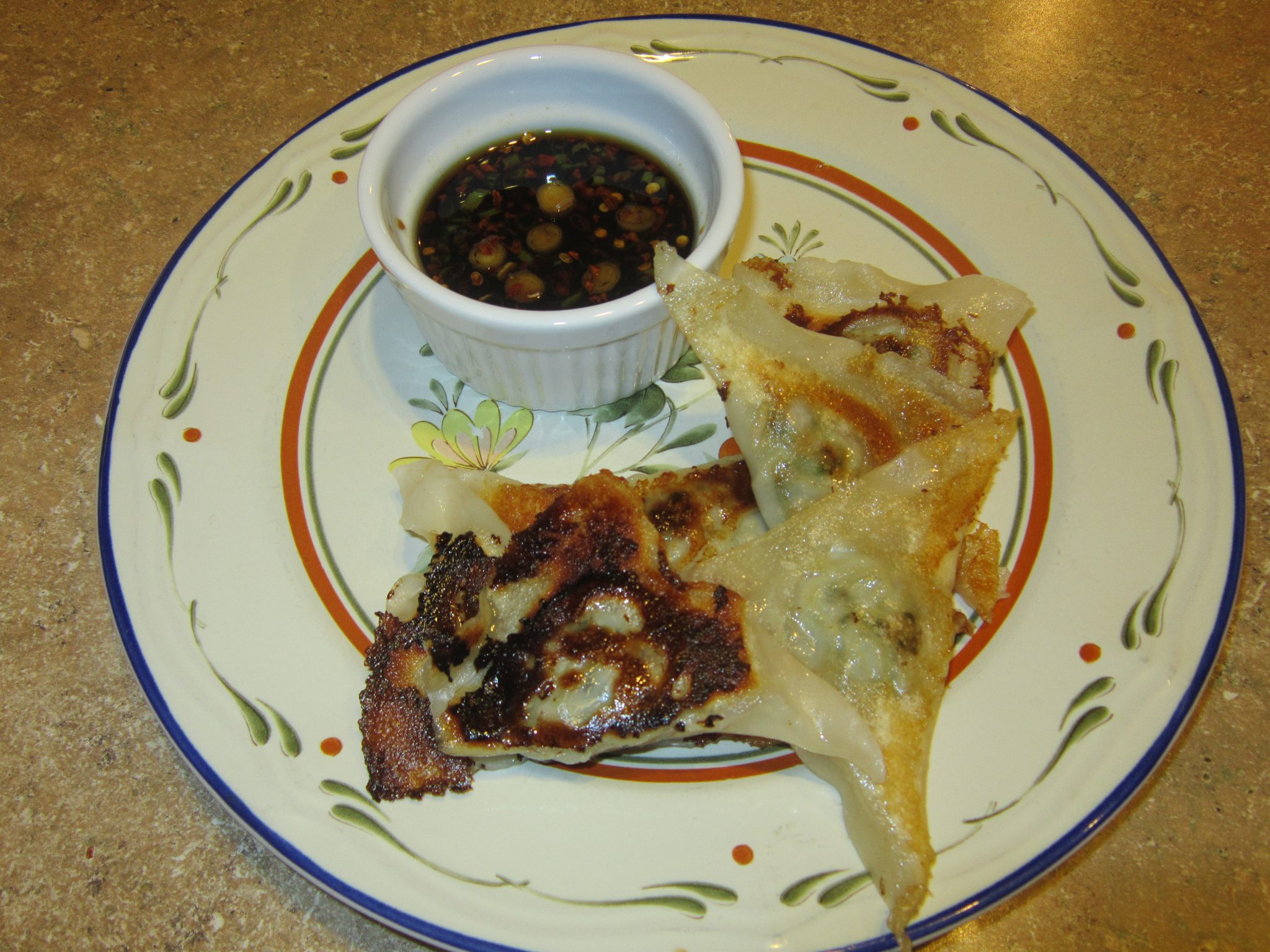 The only potstickers that I have previously eaten are the kind that come from the freezer section of the grocery store.  Very, very sad.  This recipe has been on my "to cook" list for a while now.  I finally made them and they were super delish!  Chloe even ate them!  This is an adapted version of a recipe I found in an issue of Rachael Ray Magazine.
Ingredients:
2 Cloves Garlic
1/2 lb Ground Pork
4 Green Onions, roughly chopped
1/2 Cup Frozen Spinach, thawed and drained
1 Tablespoon Sesame Oil
Salt & Pepper
1/2 Tablespoon Fresh Ginger, peeled and grated
1 Package Wonton Wrappers (about 48)
6 Tablespoons Canola Oil
For the Dipping Sauce –
1/4 Cup Red Wine Vinegar
1/4 Cup Soy Sauce
2 Tablespoons Sugar
1 Tablespoon Sesame Oil
1 Green Onion, thinly sliced
2 teaspoons Ginger, peeled and grated
1/4 teaspoon Crushed Red Pepper Flakes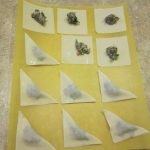 Combine the garlic, pork, green onions, spinach, sesame oil, 1 teaspoon salt, pepper and ginger together in the bowl of a food processor.  Pulse until combined.
Working in batches, lay out the wonton wrappers on a clean work surface.  Top each with a heaping teaspoon of the pork filling.  Using your finger, moisten the edges of the wonton wrapper and fold in half to make a triangle.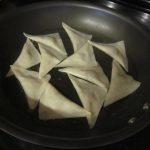 Again working in batches, heat 2 teaspoons canola oil in a large saute pan over medium-high heat.  Once the oil is hot, add enough of the filled wontons to cover the bottom of the pan without overlapping them.  Pour in 1 cup of water.  Cook for 4 minutes, flip them over and cook until the water evaporates and the wontons are browned on one side.  Repeat with remaining wontons.
Keep warm on a plate with a foil tent while cooking the rest.
Prepare the dipping sauce by combining all the ingredients together in a bowl.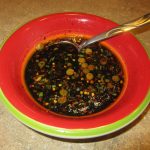 Serve with the dipping sauce.
Yield: about 48 potstickers