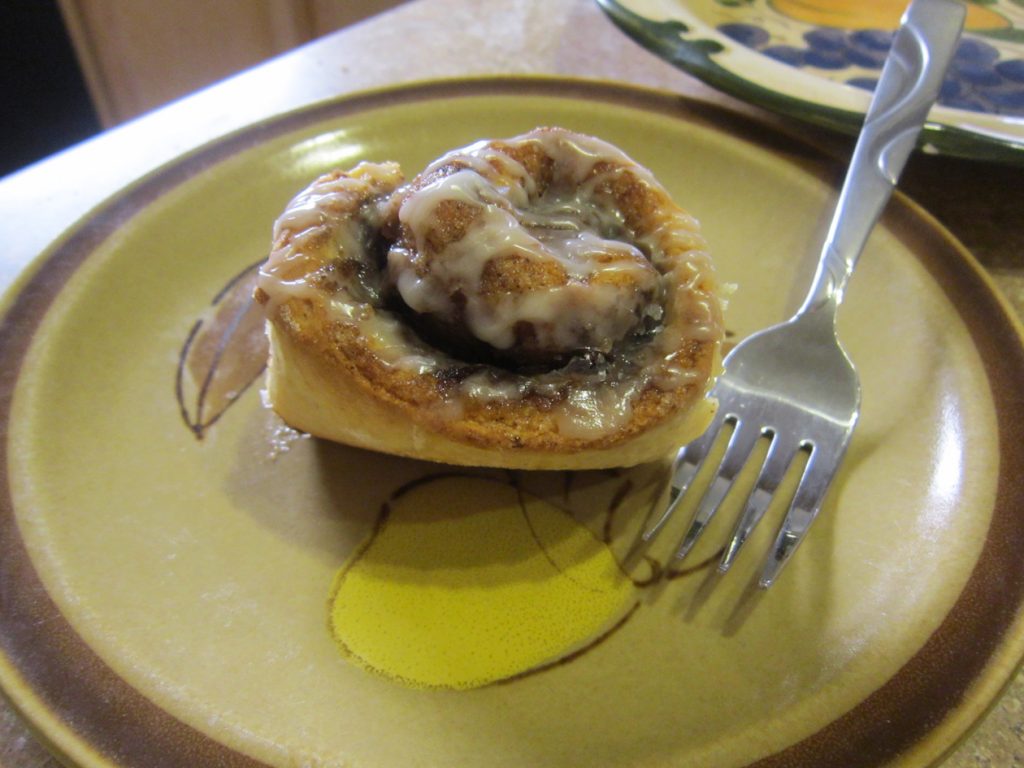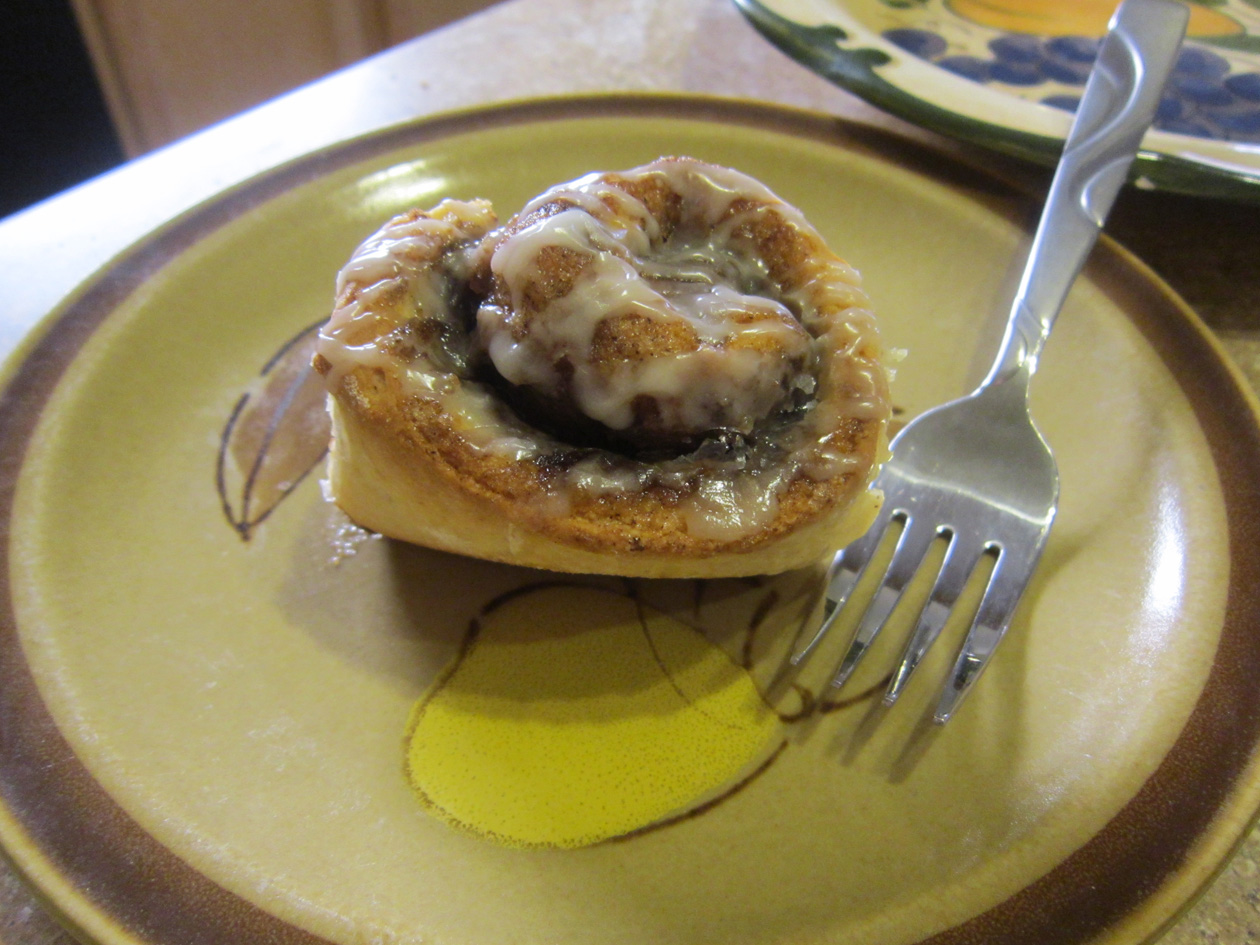 These cinnamon rolls are great for mornings you wake up craving cinnamon rolls – note the pregnant belly in the last picture.  Most cinnamon rolls require yeast and rising for an hour or overnight.  So, if you want cinnamon rolls right now, these are for you!  This recipe comes from Iowa Girl Eats.
Ingredients:
Filling –
3/4 Cup Packed Brown Sugar
1/2 Cup Granulated Sugar
1 Tablespoon Cinnamon
1/2 teaspoon Salt
2 Tablespoons Butter, melted
Dough –
2 1/2 Cups All-Purpose Flour, plus more for rolling out dough
1/4 Cup Granulated Sugar
1 1/2 teaspoons Baking Powder
1/2 teaspoon Baking Soda
1/2 teaspoon Salt
1 cup Buttermilk
5 Tablespoons Butter, melted and divided
Icing –
1 Cup Powdered Sugar
1 teaspoon Vanilla Extract
1-2 Tablespoons Milk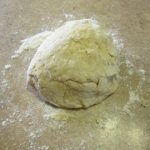 Preheat oven to 425°F.  Spray an 8×8 inch baking dish or a pie plate with non-stick cooking spray.
Stir together all the filling ingredients together in a small bowl and set aside.
Combine the flour, sugar, baking powder, baking soda and salt together in a large bowl.  In another bowl, whisk together the buttermilk and 4 tablespoons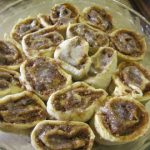 melted butter.  Pour the buttermilk mixture in the large bowl with the flour mixture.  Stir until the dough starts to come together.  Knead with you hands to form a dough ball.
Divide the dough ball in half and roll out each half to 12×8 inches.  Spread half the filling on each rolled out dough half, leaving 1/4 inch of dough around all sides.  Roll both up to make two 8 inch dough logs.  Slice each log into 8 slices and place them in the prepared baking dish.  Brush with the remaining melted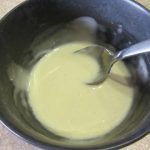 butter and bake until browned, about 15 minuets.
Prepare the icing by combining the powdered sugar, vanilla and just enough milk to make a smooth icing.
When the cinnamon rolls are done baking, drizzle with the icing.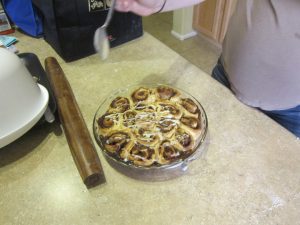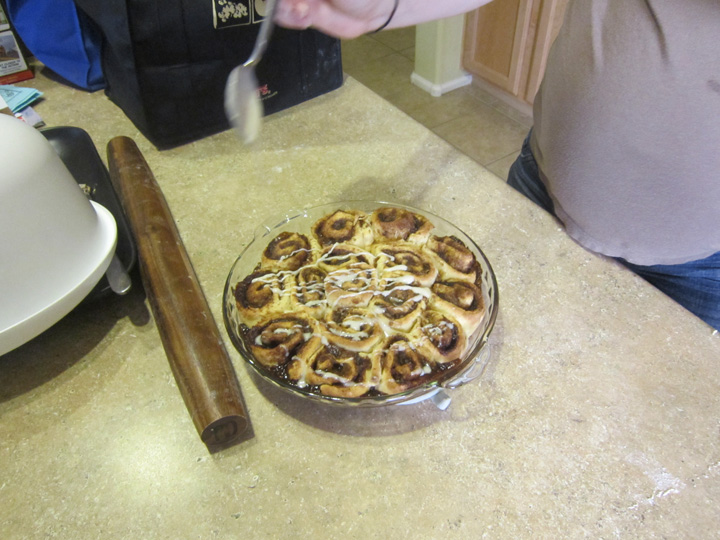 Yield: 16 Cinnamon Rolls