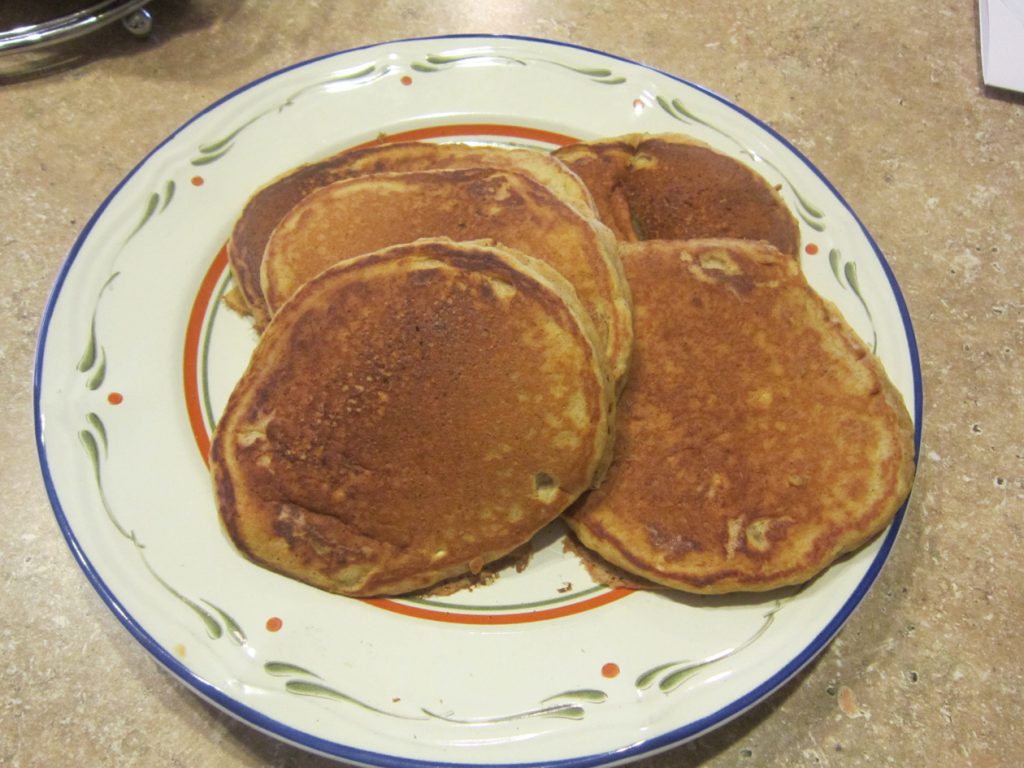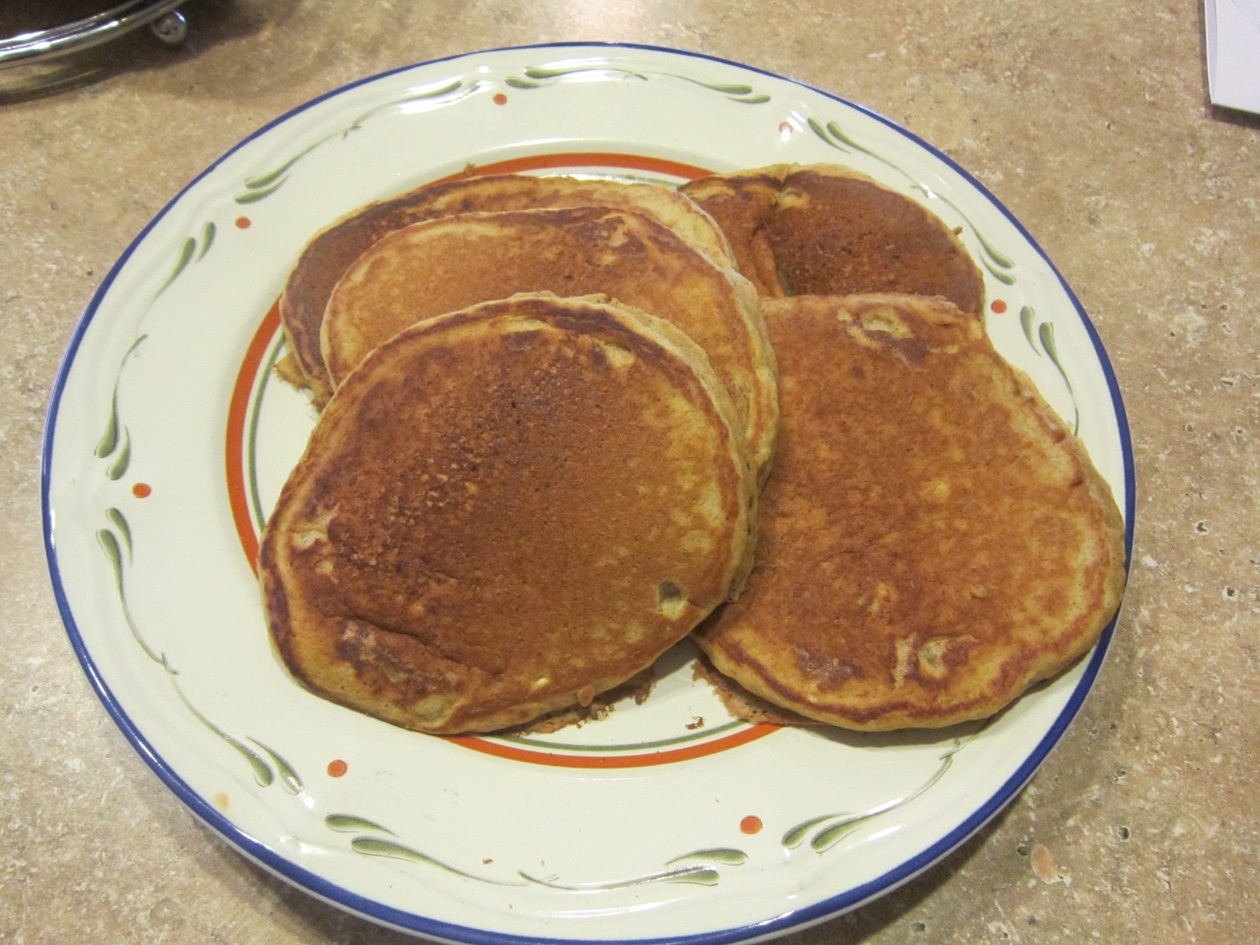 I had some persimmon puree in my freezer from the last time I got persimmons in my food co-op basket, so I decided to make pancakes with it. This is a modified version of a pumpkin pancake recipe from AllRecipes.com.
Ingredients:
1 1/2 Cups Milk
1 Cup Persimmon Puree
1 Egg
2 Tablespoons Canola Oil
2 Cups Flour
3 Tablespoons Brown Sugar
2 teaspoons Baking Powder
1 teaspoon Baking Soda
1/4 teaspoon Allspice
1 teaspoon Cinnamon
1/4 teaspoon Freshly Ground Nutmeg
1/2 teaspoon Kosher Salt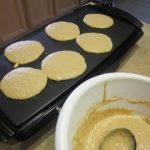 In a medium bowl, whisk together the milk, persimmon puree, egg and oil. Set aside.
In a large bowl, mix together the flour, brown sugar, baking powder, baking soda, allspice, cinnamon, nutmeg and salt.
Pour the wet ingredients on the dry ingredients and mix until just combined.
Heat a lightly greased griddle pan to 350°F. Ladle the batter onto the hot griddle pan and cook until browned on both sides.
Yield: about 14 Pancakes