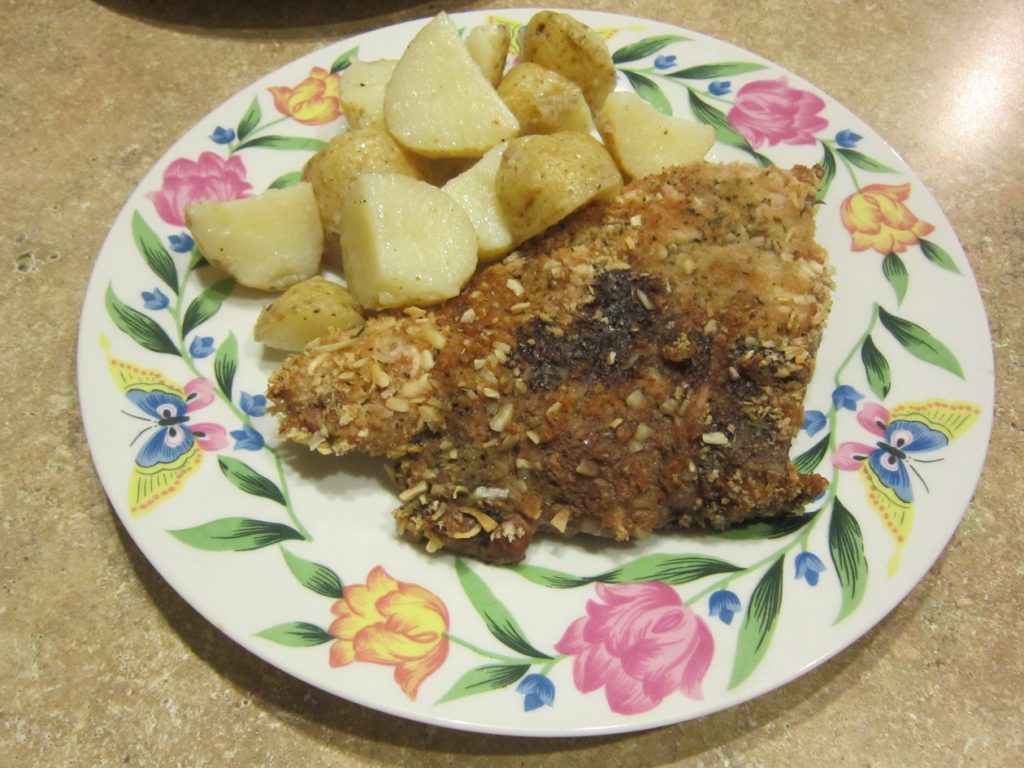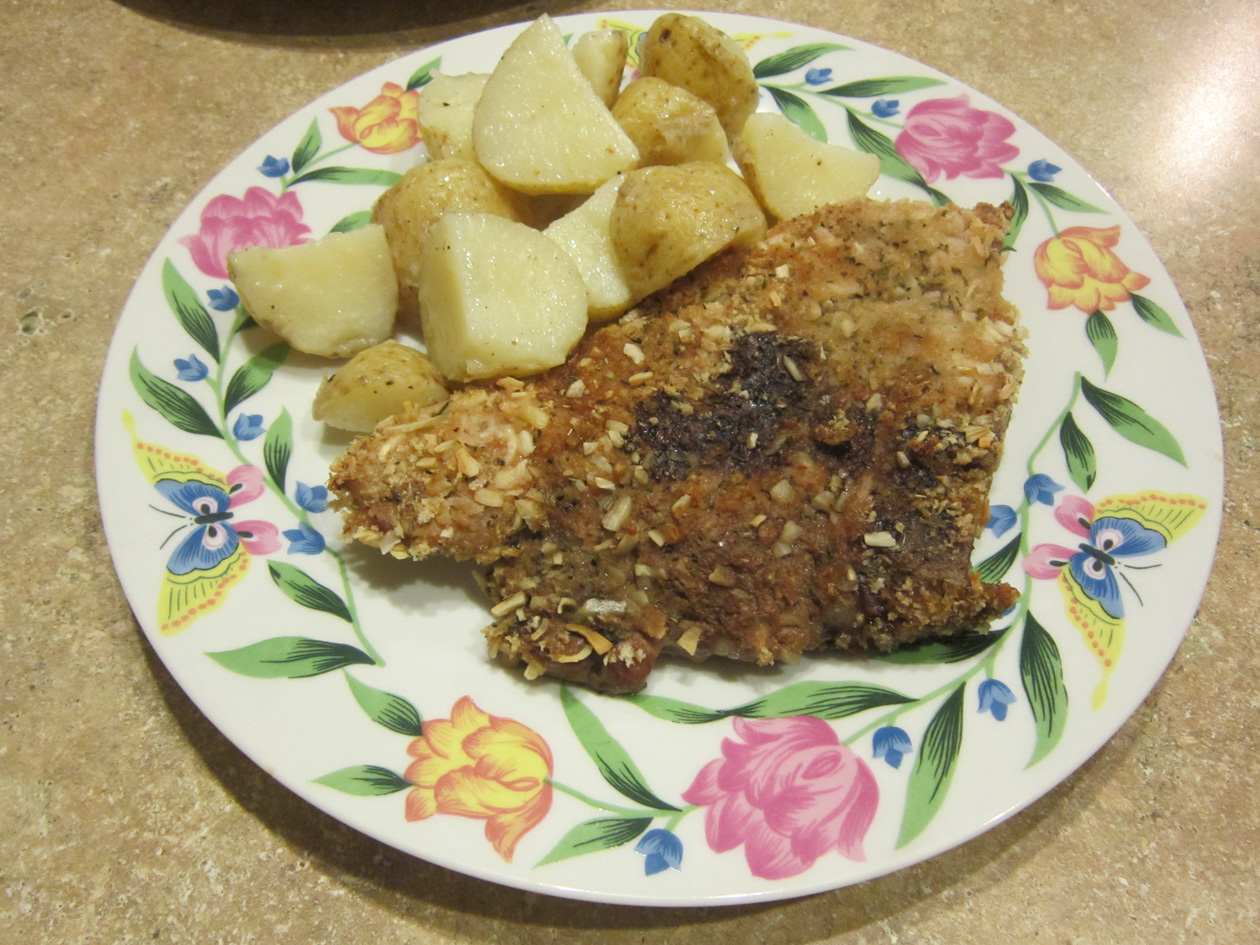 Onion soup mix is such a versatile ingredient.  Just add a packet to bread crumbs and you have a delicious pork chop dinner.
Ingredients:
4 Pork Chops
1 Packet Onion Soup Mix (or homemade)
1 Cup Seasoned Bread Crumbs
2 Eggs
Preheat oven to 350°F.  Cover a baking sheet with foil and spray with non-stick cooking spray.
Mix the soup mix and bread crumbs together on a plate.  Beat together the eggs with a splash of water on another plate.
Dip the pork chops in the beaten eggs then coat with the bread crumb mixture.  Place on the prepared baking sheet.  Bake until the pork chops are cooked thoroughly, about 40-50 minutes depending on size.
Serves: 4