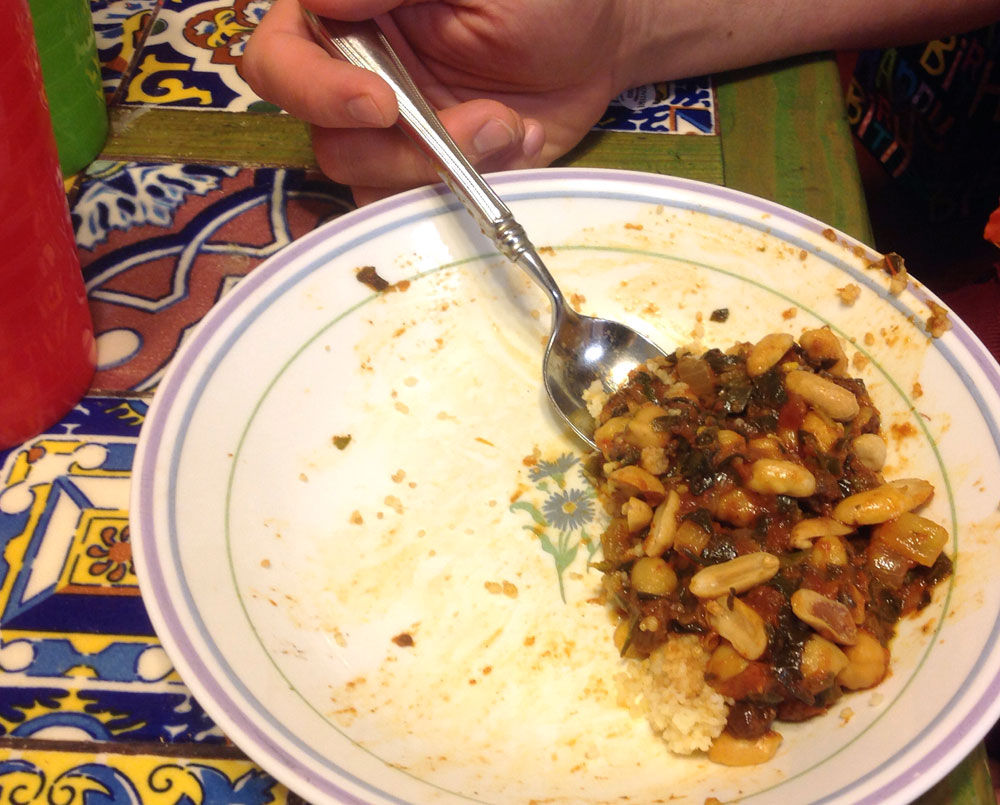 My hubby and 5 year old daughter both loved it, and I'm about to go back for thirds….
Ingredients:
1 Tbls olive oil
1 large onion, diced (2 cups)
4 cloves garlic, minced (4 tsp)
1/2 tsp cumin
1/2 tsp ground ginger
1/4 tsp cinnamon
3 tsp McCormick Moroccan Seasoning (ras al hanout) (if my little town grocery store carries it, I'm sure yours does, too.)
1 28oz can crushed tomatoes
2 15oz cans chickpeas, rinsed and drained
1 cup uncooked couscous
1 block frozen spinach, somewhat thawed and drained
1 cup raisins
1/4 cup lemon juice
Optional toppers: salted peanuts, cilantro
Heat oil in large skillet over medium heat, add onion and cook until soft and starting to brown. Add garlic and spices, sauté 30 seconds. Add tomatoes, chickpeas and 1/4 cup water, simmer 10 minutes.

Meanwhile, toast couscous in a small saucepan until slightly browned and fragrant. Add 1 3/4 cups water, bring to a boil, stir, cover and remove from heat.

Stir spinach, raisins and lemon juice into chickpea mixture, simmer for 5 more minutes.
Serve over couscous with peanuts and cilantro for garnish.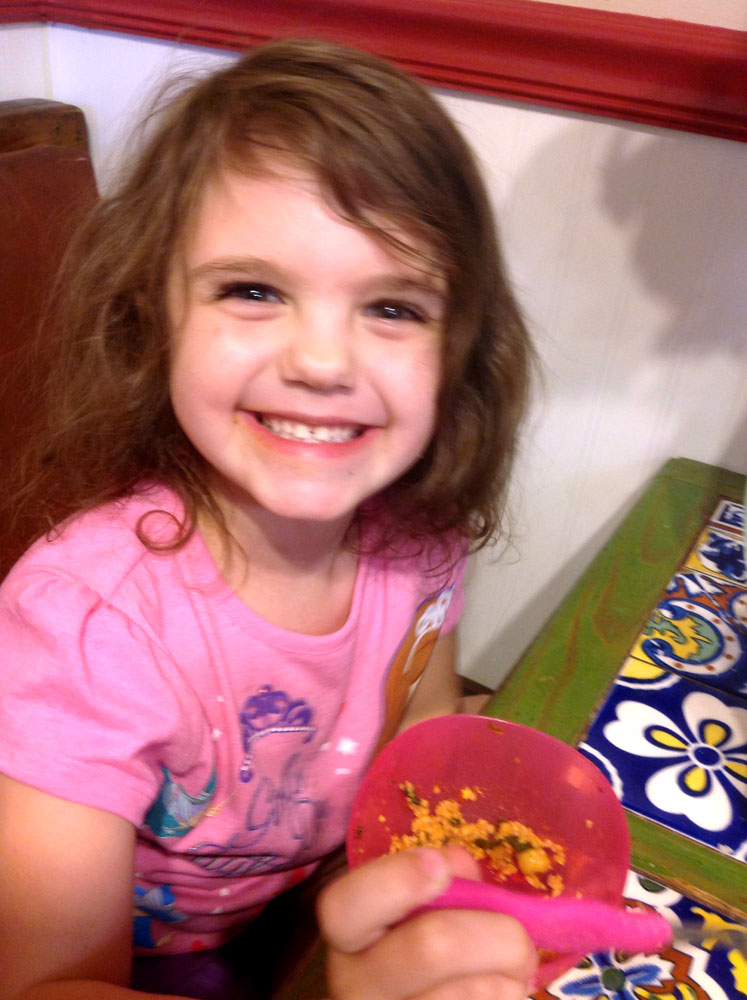 Yield: 6-8 Servings
-Adapted from Vegetarian Times, Dec 2011-